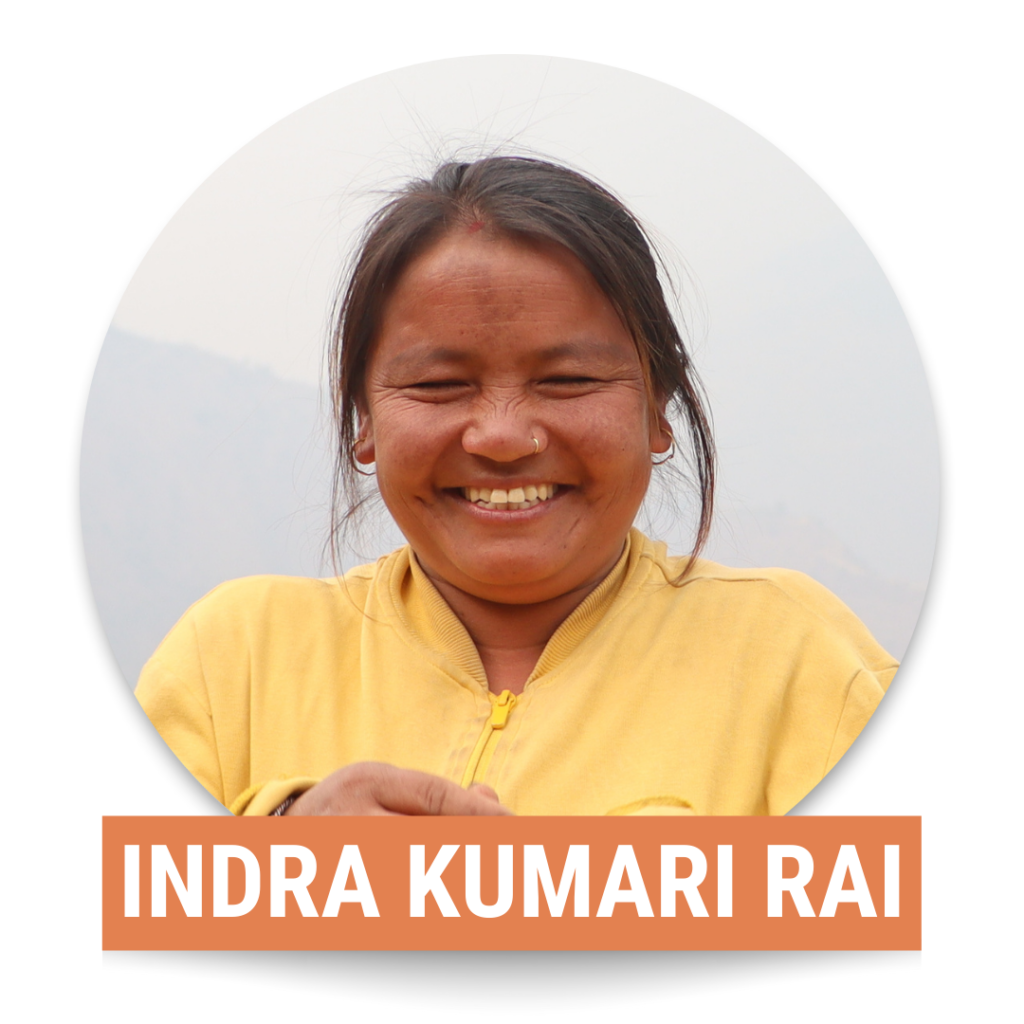 "My name is Indra Kumari Rai and I am a farmer. I have always struggled with water management during the dry season, which has affected my agricultural production in the past.
The equipment provided by Karuna Shechen has improved water management in my vegetable garden and has had a significant impact on my farm. It has not only increased my agricultural production, but also improved the quality of the crops. I hope to generate enough income to send my sons to good schools and provide them with better opportunities."
---
Indra Kumari Rai's testimony highlights the interdependence of factors in multidimensional poverty. Food security is conditioned by water management, which in turn conditions other aspects of people's lives, especially economically.
It is crucial for people living in these poor and climate-challenged regions to have both the tools to optimize the use of resources, to feed themselves sufficiently without overexploiting the land, and the mechanisms to be resilient in the face of uncertainties and seasonal fluctuations.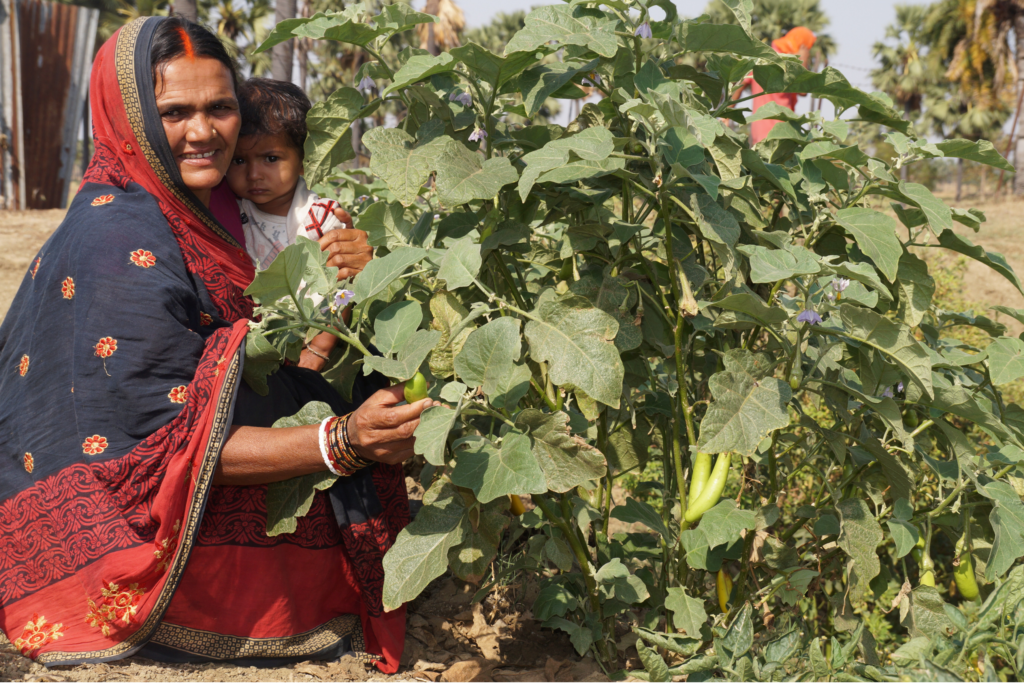 Food insecurity in India and Nepal
In India, as in Nepal, the already difficult climates are increasingly unfavorable to agriculture, with variations in monsoons, decreasing water levels in the water tables, heat waves, and impoverishment of the land. The populations, mostly rural (between 65 and 70% in India) live on the yields of their own crops which depend on climatic conditions. The communities suffer from malnutrition, and because of their poverty – 20% of the population lives below the national poverty line – access to imported products is difficult to envisage in these regions whose isolation increases the price of food.
Malnutrition is responsible for three out of four child deaths in India. Malnutrition not only threatens the survival of children, but also severely hinders their physical growth and cognitive development from infancy to adolescence and adulthood. India is home to one third of the world's stunted children.
Karuna-Shechen therefore implements holistic programs to accompany communities, taking into account various aspects to create a lasting positive impact: water management, food security and nutrition, promotion of sustainable agricultural practices, economic development and community engagement.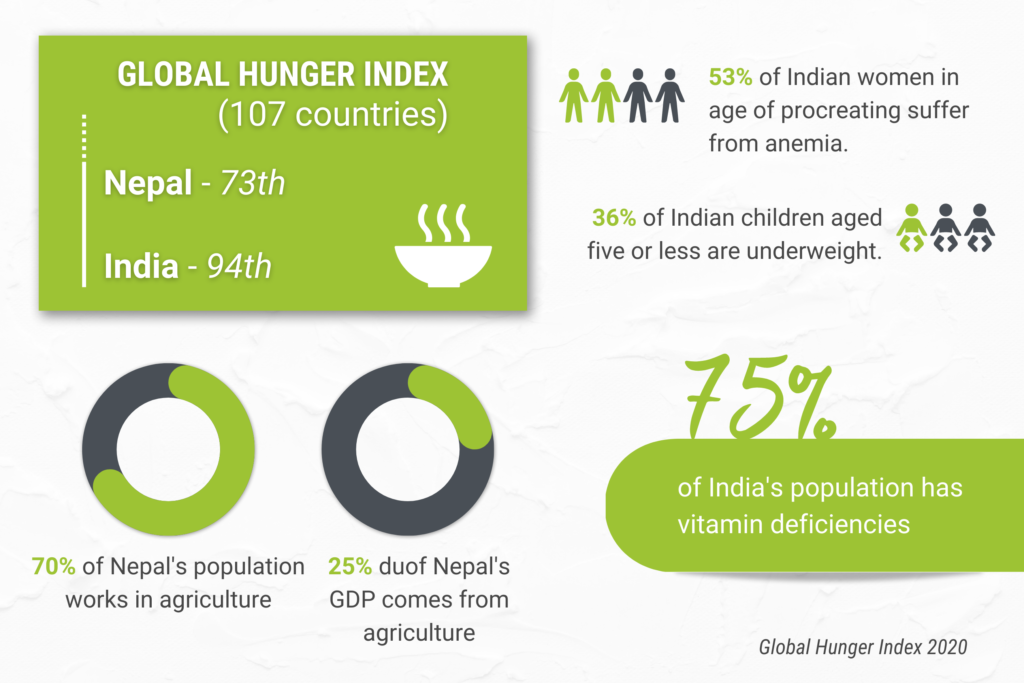 Let's take action against malnutrition in India and Nepal
Indra, Aarti, Lal, Menka, Man et Surender are farmers accompanied by Karuna's food security programs and tell us about the solutions they have implemented and the impact they are having.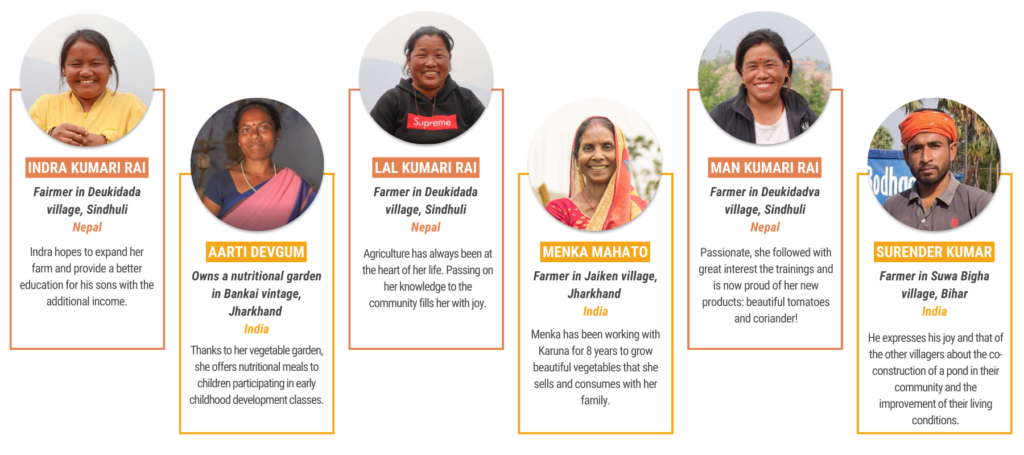 Water : a precious resource
In India and Nepal, access to and management of water are major issues: the level of groundwater is decreasing, reducing the underground water reserves year after year. This is due to the sharp reduction in rainfall, damage to canal systems, excessive irrigation and the lack of rainwater harvesting programs.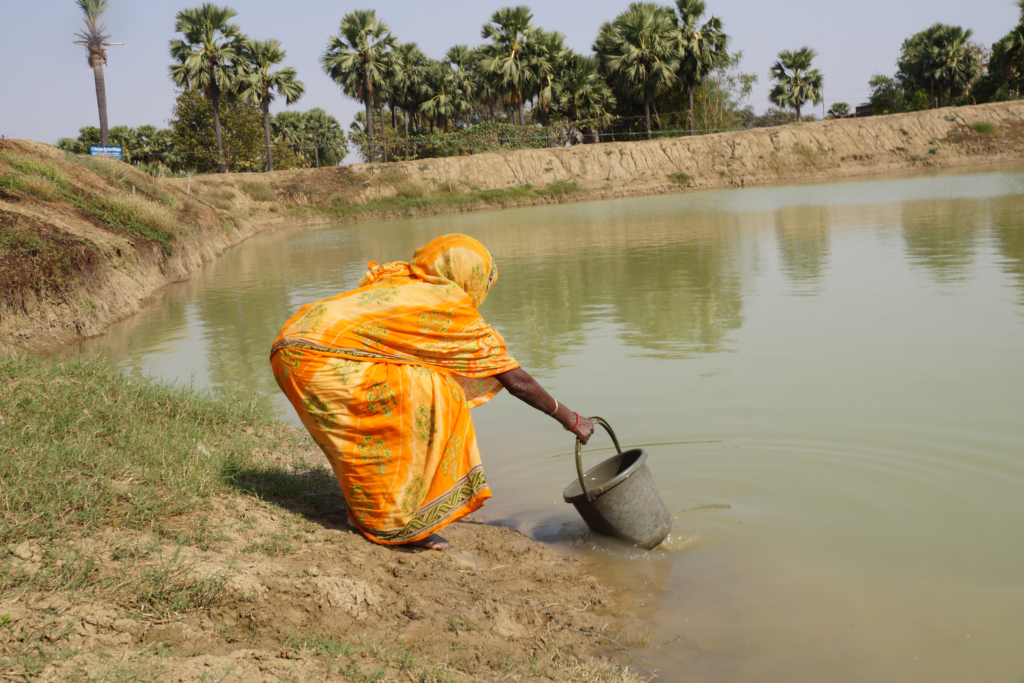 In order to address these issues, Karuna-Shechen co-constructs community-based water management solutions with the local population. For example, in the village of Sewa Bigha, in Bihar, a pond was built, co-financed by the association and the inhabitants. This pond now provides a living for 750 people, allowing them to have reliable access to water, to irrigate their land all year round, and to water their animals, without worrying about periods of drought.
"This pond helps us all year long. We use it for our domestic needs, our animals also benefit from it. We even have fishes. Before, we used to grow crops twice a year, but now we plant our crops three times a year, because the water is available all year round. The villagers have also started growing vegetables near the pond."
---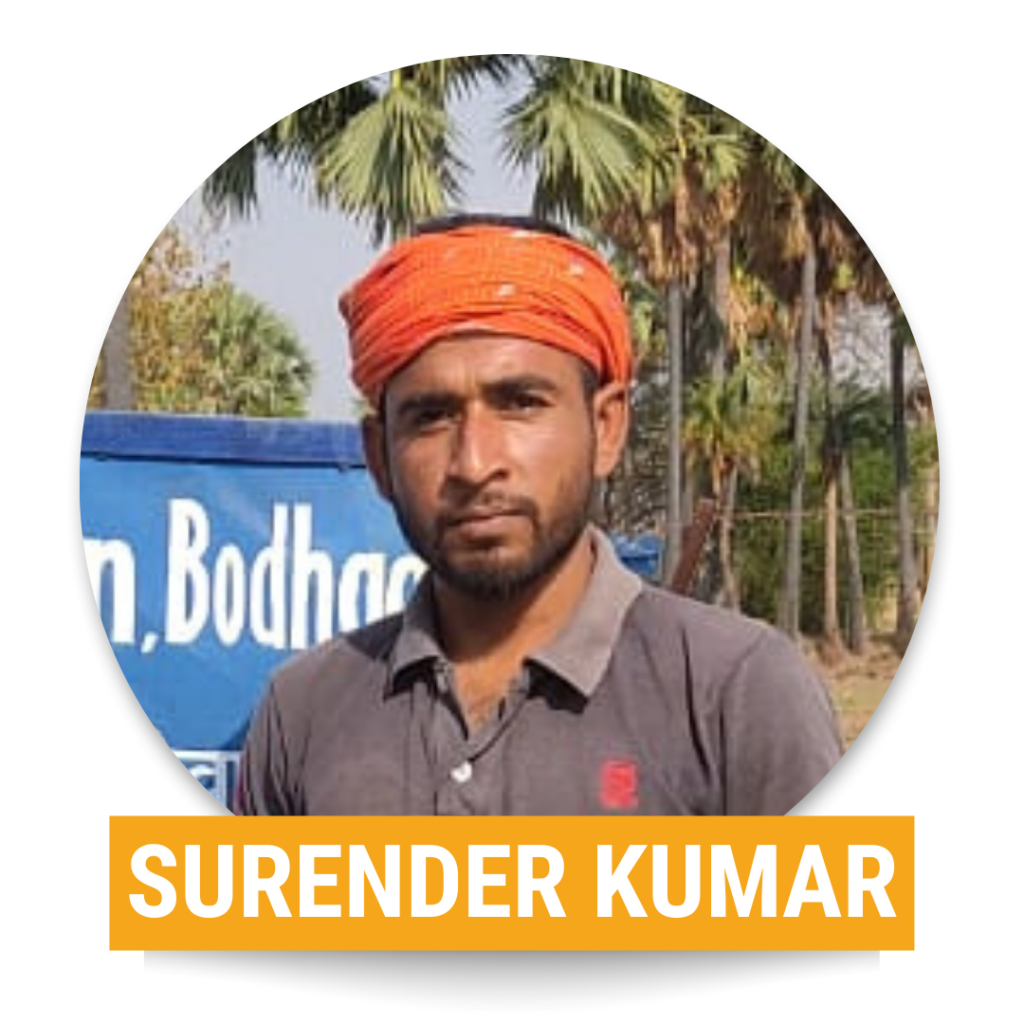 In the same way, when communities wish, Karuna-Shechen helps them build or rehabilitate wells, to bring the water source closer to the village and ensure a sustainable supply throughout the year.
The association also provides water management equipment for households and farmers: water tanks, rainwater collection systems, tarpaulins, drip irrigation kits. The latter are very good systems for supplying crops, as they allow for constant, controllable, and water-efficient irrigation. This makes them an ideal tool for farmers.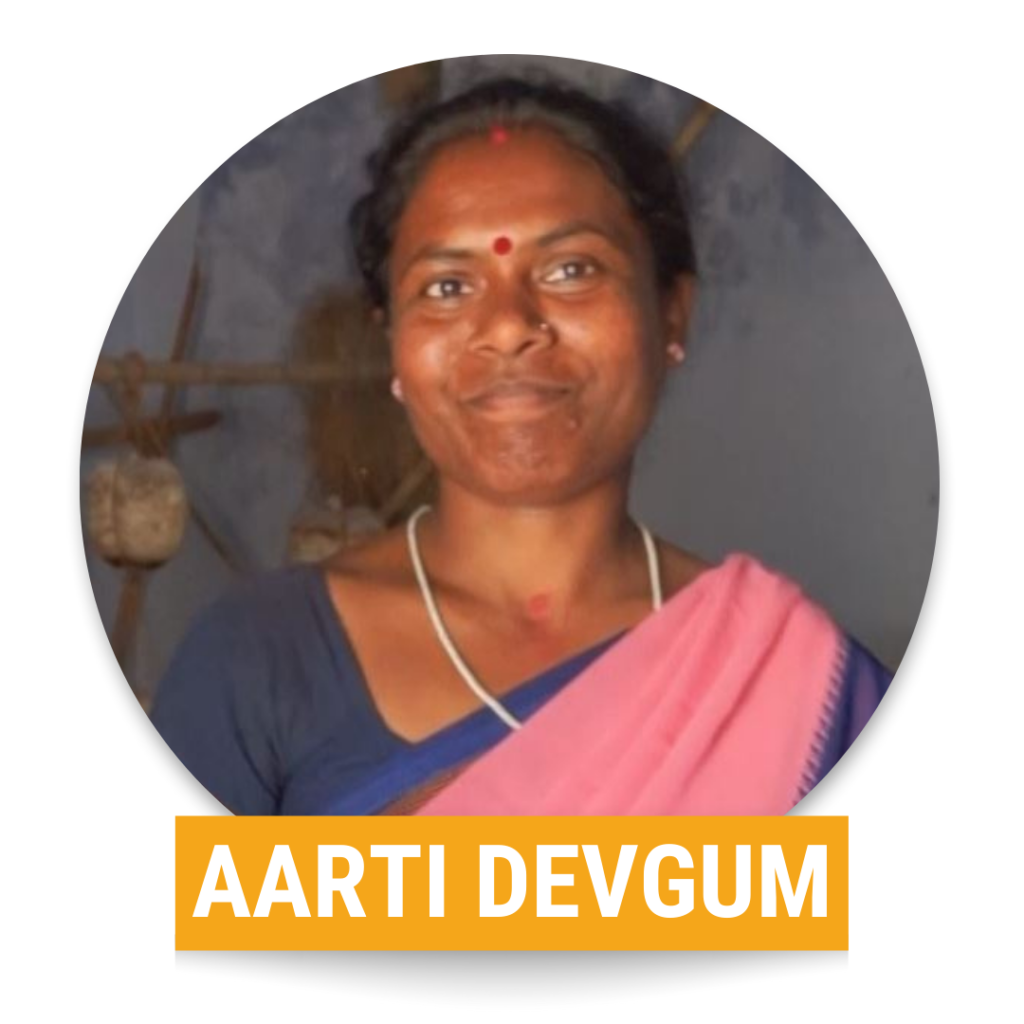 "Since 2020, I have been a beneficiary of the Karuna Shechen Nutritional garden program. For the nutritional garden, the association provided me with a water tank and a drip irrigation kit. So, with less water, I can grow my vegetables in the garden. Since I started gardening, I have bought less vegetables from the market and eaten more from my own garden. I now have good leafy vegetables, tomatoes and brinjal in my garden. I run an Anganwadi [early childhood development] center in my house and provide leafy vegetables and tomatoes to children for their nutritional value."
---
"Karuna Shechen provided me with a barrel, cement and a tunnel to efficiently store and distribute water in my garden. I was delighted to receive this support and immediately began implementing it in my garden by building a concrete slab to store water and regulate the flow.
The equipment provided by Karuna Shechen has had a significant impact on my farm. Thanks to the improved water management system, I can now grow crops all year round, even during the dry season. This has increased my crop production and improved the quality of the crops. I no longer have to worry about water shortages and can focus on improving my farm and providing for my family. The equipment provided by Karuna Shechen has made farming activities easier and more efficient. I was able to increase the productivity of my farm after receiving the material support, especially for tomatoes.
In the future, I plan to expand my farm and further improve the irrigation system."
---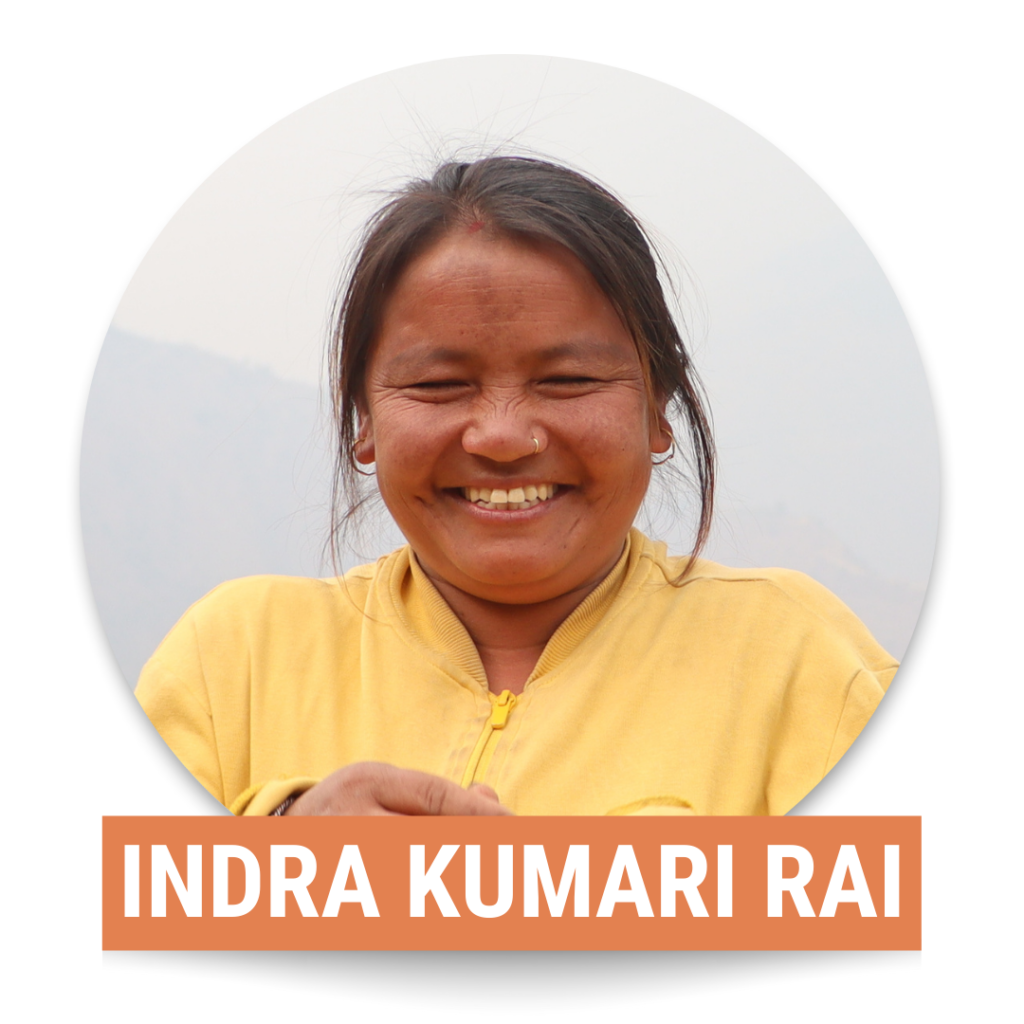 Ensuring sufficient food and nutrition
In Karuna-Shechen's intervention regions, crops are mainly concentrated around rice, legumes, wheat and corn in India and rice, corn, millet, wheat, barley and buckwheat in Nepal. In addition to the malnutrition issues related to the insufficient quantities produced, the poorly diversified diet of the populations leads to deficiencies, becoming a public health issue, and leading to deaths.
To help remedy this, we distribute seeds and plants to people who wish to receive them, so that farmers and households can grow vegetables and have an important intake of vitamins.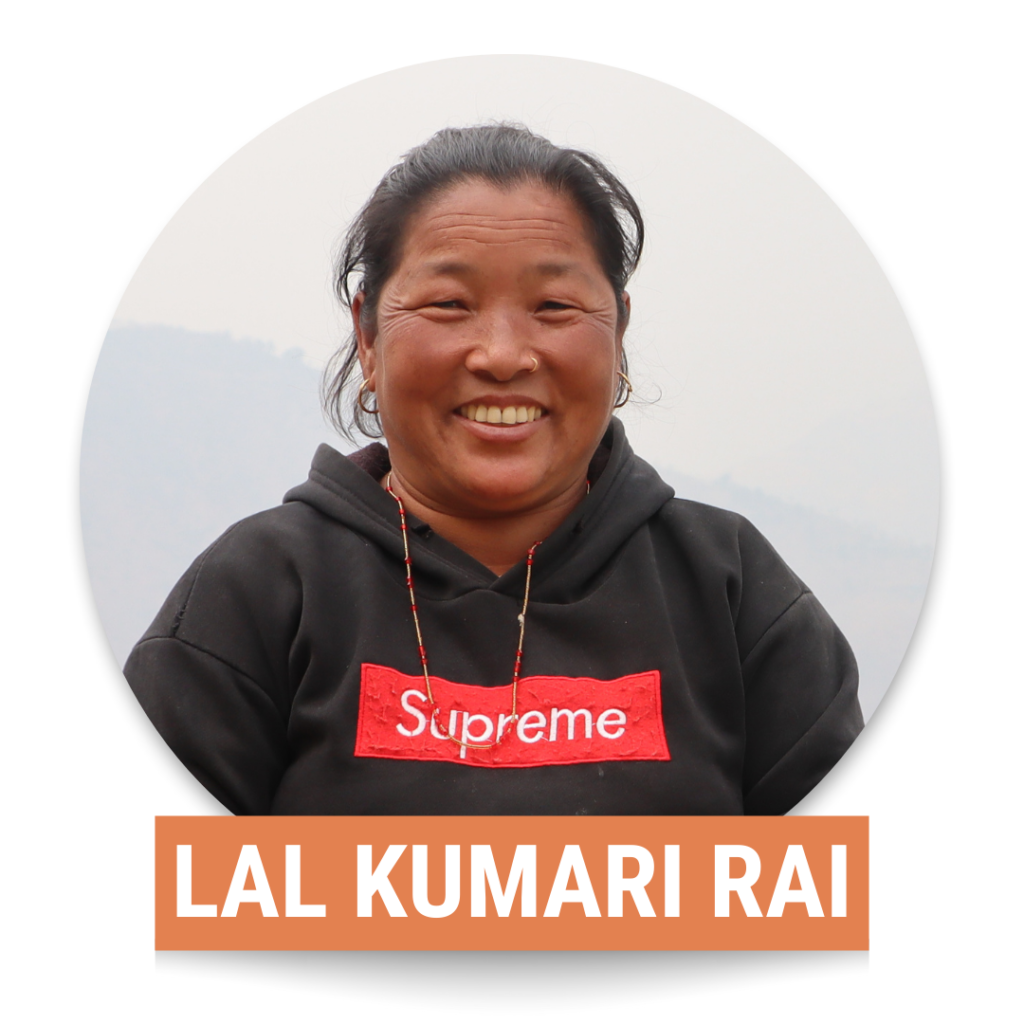 "Farming has always been a way of life for me, but it was not always easy. We often struggled to grow enough food to feed our family and had to buy vegetables from the market.
Fortunately, Karuna-Shechen distributed seeds and seedlings to farmers in our village. The distribution included cabbages, cauliflowers, turnips, tomatoes, chilies, cilantro, radishes, spinach, and carrots. I was thrilled to receive these seeds and immediately set to work in my vegetable garden to grow them.
With these seeds, I was able to grow all the vegetables and I am extremely happy that we no longer have to go to the market to buy vegetables or depend on vegetables bought at the market. We are able to eat fresh, nutritious vegetables that we grew ourselves. I even made pickles from the radish, which we eat for lunch and dinner."
---
In addition to seeds and seedlings, Karuna-Shechen began distributing mushroom growing kits in 2022.
"With a nutrition garden, we also received training in mushroom cultivation. After the training, we produced mushrooms and tasted them. I like their taste very much. I plan to grow them at home and sell them."
---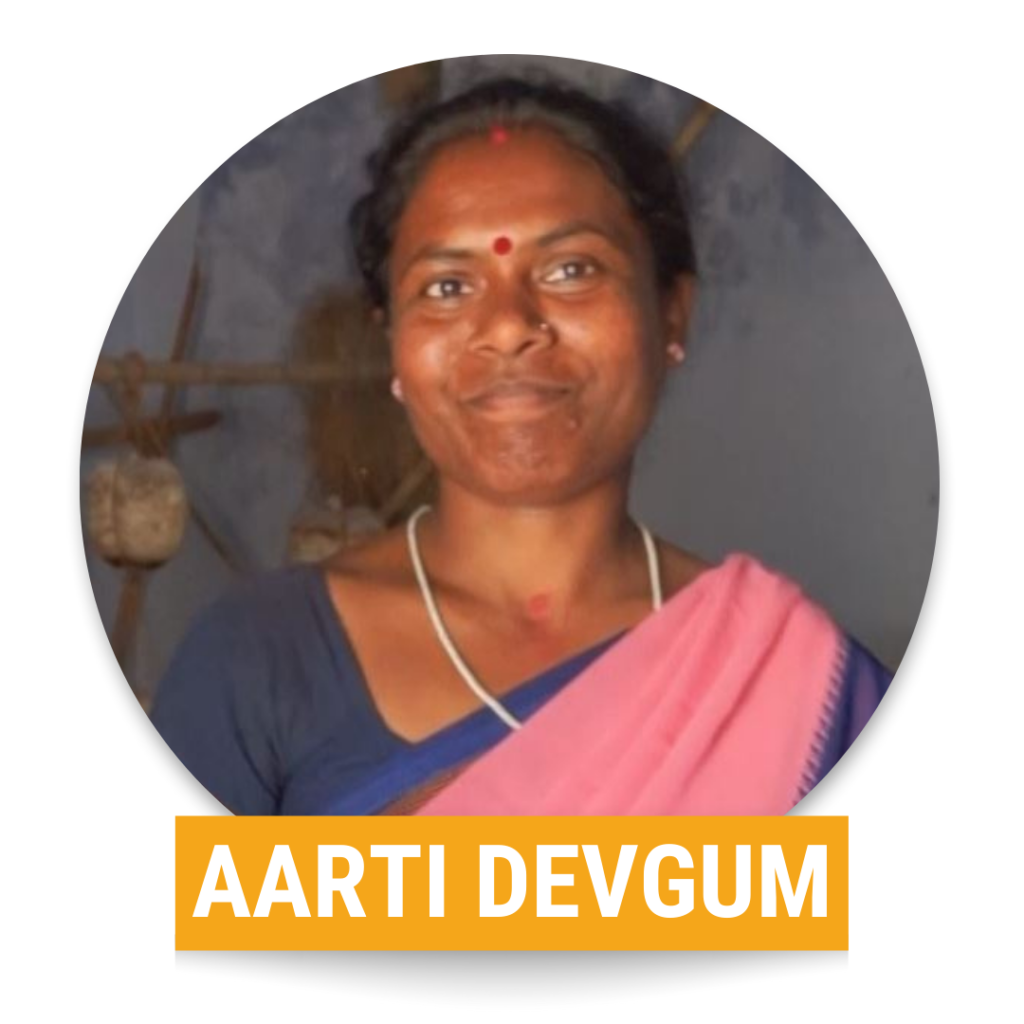 To ensure that people understand the importance of nutrition and the ways in which food affects overall health, nutrition education classes are integrated into other programs we run, such as parenting classes, or youth exchange workshops called Better-Living Option, which also cover many other topics – menstruation, sexual rights, unwanted pregnancies, the environment…
Promoting sustainable agricultural practices
In addition to distributing seeds and equipping farmers with water management systems, farmers in the programs are trained in modern, sustainable farming techniques. The latter emphasize the importance of finding the right balance for optimal production without overexploiting or damaging resources – land, water. For example, these courses provide information on the dangers of industrial pesticides for crops and farmers, or on how to care for the land after harvest. The courses aim to teach the development and maintenance of vegetable gardens, crop diversification, seed production, post-harvest management, improving the quality and quantity of production, reducing waste and adding economic value to produce.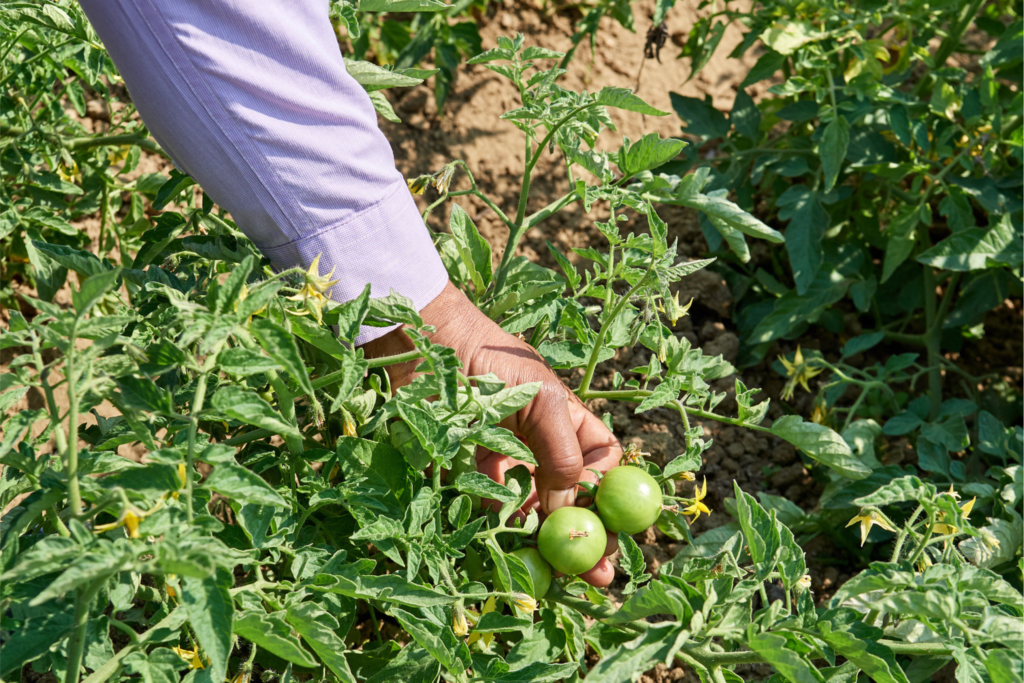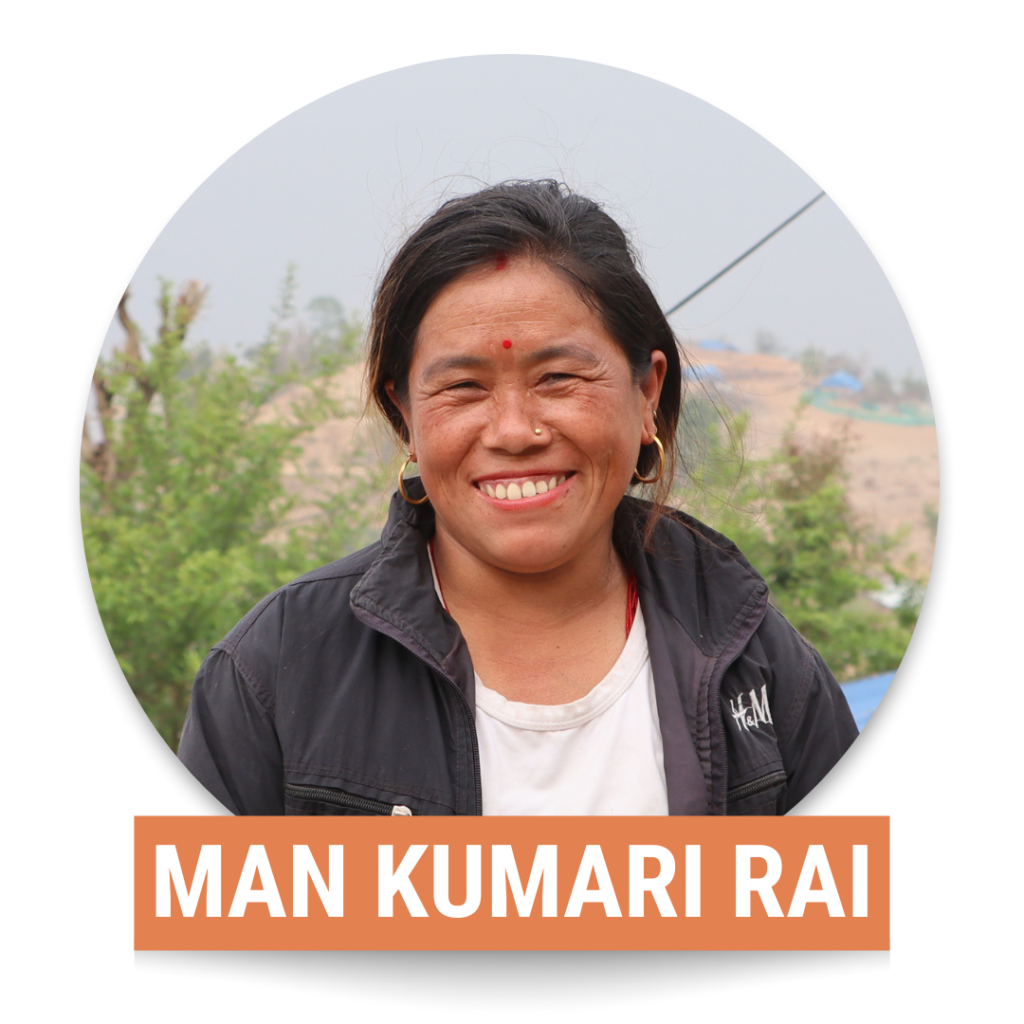 "I was not able to go to school due to the political instability at the time, so I did not receive a formal education. I always wanted to learn new things, especially about farming techniques, and when I heard about Karuna-Shechen's capacity building training in agriculture, I was eager to participate in the training, which focused on vegetable garden development, seed production, and post-harvest techniques for farmers.
During the training, I learned how to create vegetable gardens, how to cultivate properly, how to produce seeds and how to use post-harvest techniques that I was not aware of before. The training was very informative and interactive.
After the training, I was able to grow tomatoes and cilantro in my vegetable garden. Now I have enough vegetables for my family and I don't need to buy them from the market. This has had a positive impact on my livelihood as a farmer and I am very happy. The training has also boosted my confidence as a farmer, and I am now eager to learn more and try new things."
---
Bringing in extra income
Optimizing crops or starting a vegetable garden has the advantage of providing families with the nutrition and quantity they need. Moreover, when the quantities exceed the needs of the household, its members can sell the surplus and thus obtain an additional income.
"I am grateful for this opportunity and hope to participate in more such training programs in the future. With the seeds distributed in the future, I plan to plant more vegetables and contribute to my family's income by selling them in the market."
---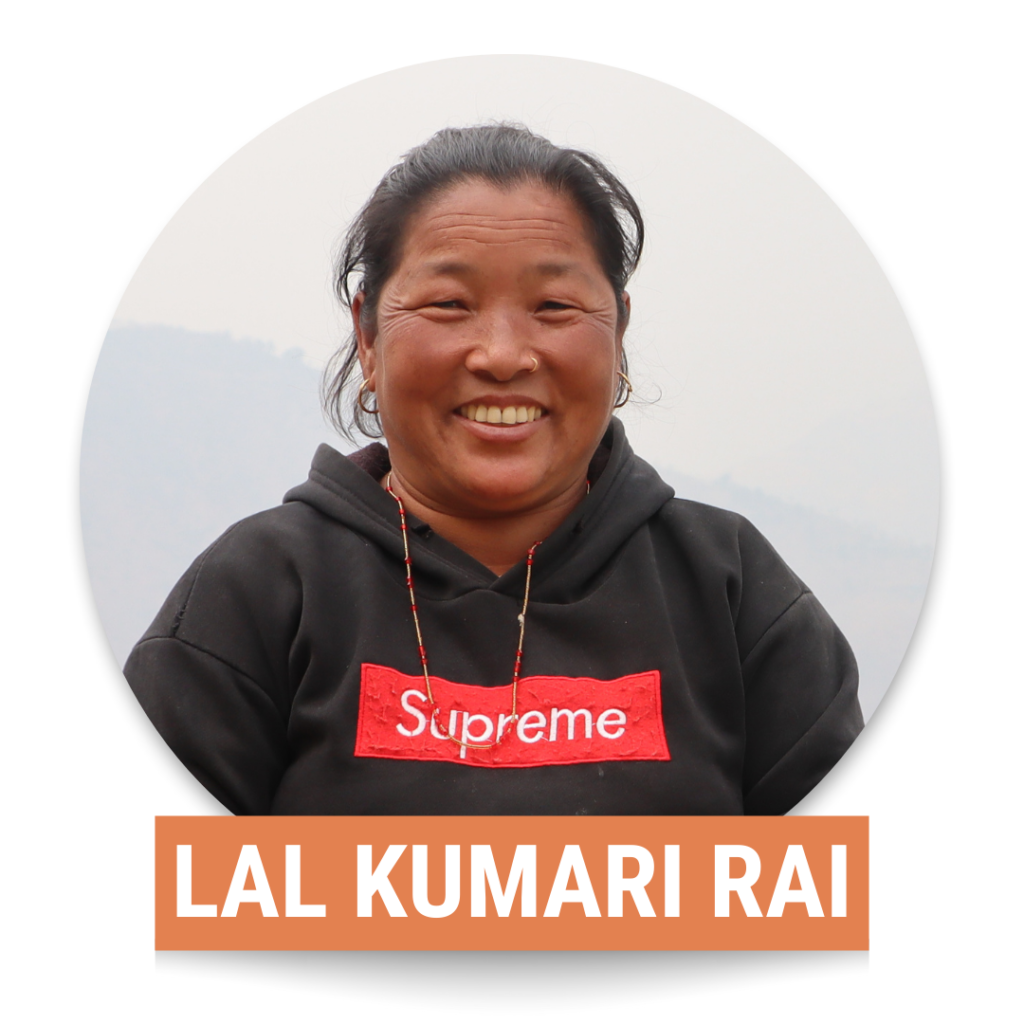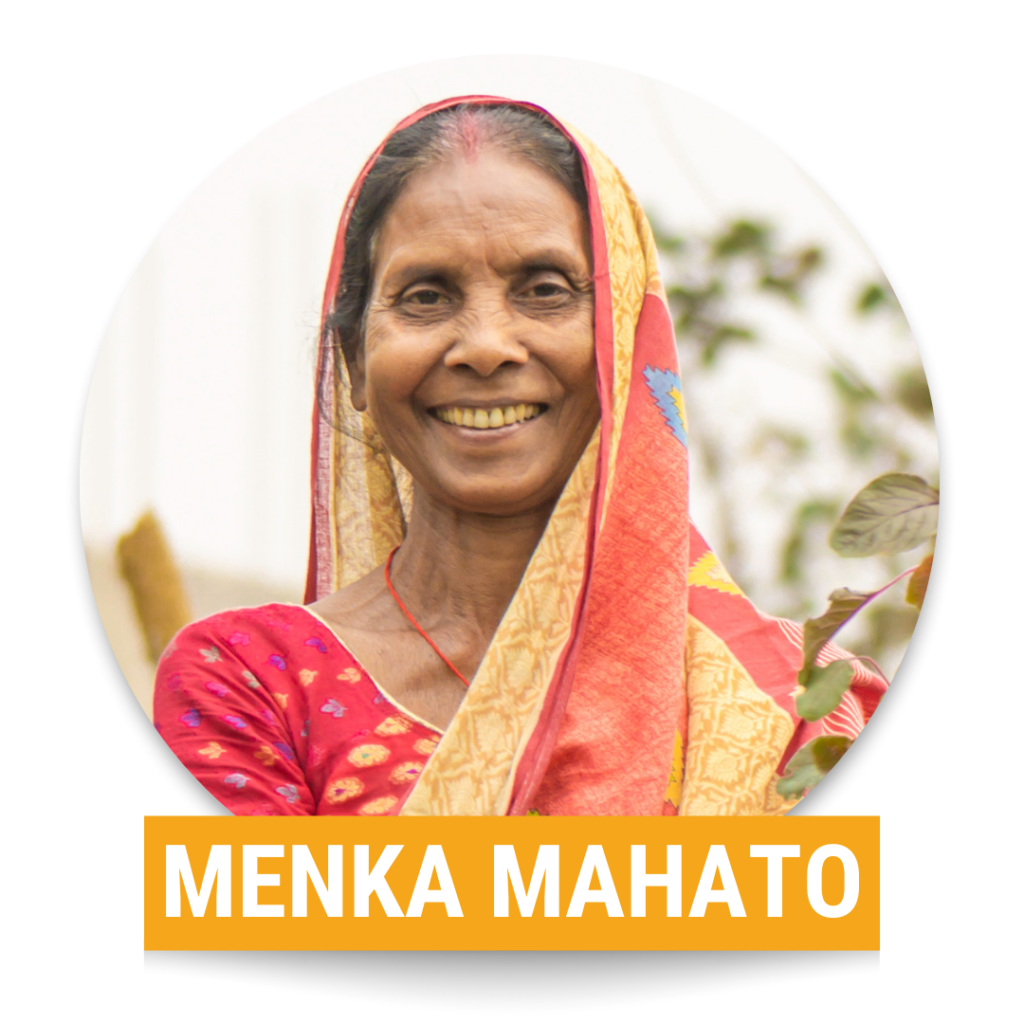 "I have had a vegetable garden since 2015 thanks to Karuna-Shechen. We eat the vegetables from our garden and also sell them if we harvest more. For my garden, the association provides me with seeds twice and plants once a year. I would like to thank Karuna-Shechen and I hope they will continue to support us so that we can support our family every day."
---
Fostering Community Transmission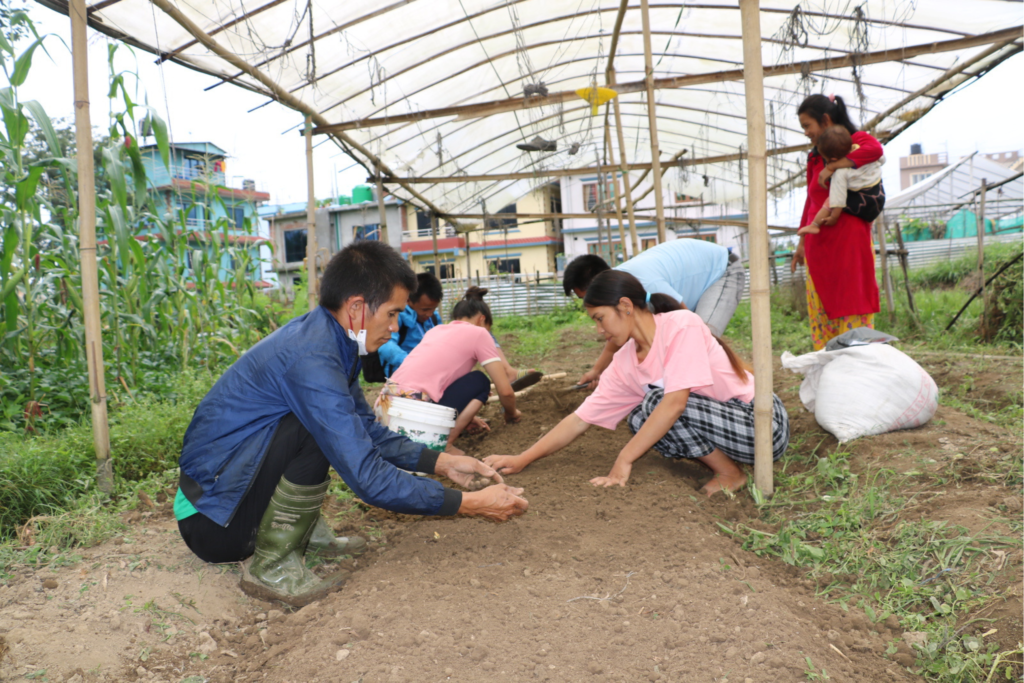 Karuna-Shechen's goal is to support households and communities so that they have resources, tools and solutions to manage themselves. The association does not aim to establish itself permanently and to carry out its programs in the same way every year, making itself irreplaceable. On the contrary, for the programs to be fully successful, their management must be handed over to the communities, the latter must be free to use the tools and resources in the way that best suits them, and Karuna must retire, its work accomplished.
Therefore, community cohesion and resilience are crucial. In the context of food security, several aspects contribute to strengthening these qualities: community water management devices such as ponds are governed by the communities; vegetable cultivation helps to connect neighbors; and the transmission of knowledge, techniques, and resources such as seeds is greatly encouraged.
"I am proud to say that I was able to help my neighbors by giving them some seeds and seedlings, especially cabbage, chili and tomato. Thanks to Karuna-Shechen's support, we can all now eat fresh and healthy vegetables."
---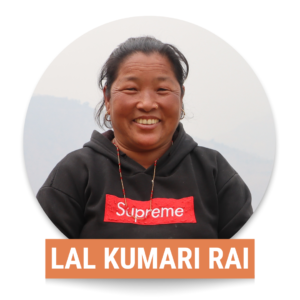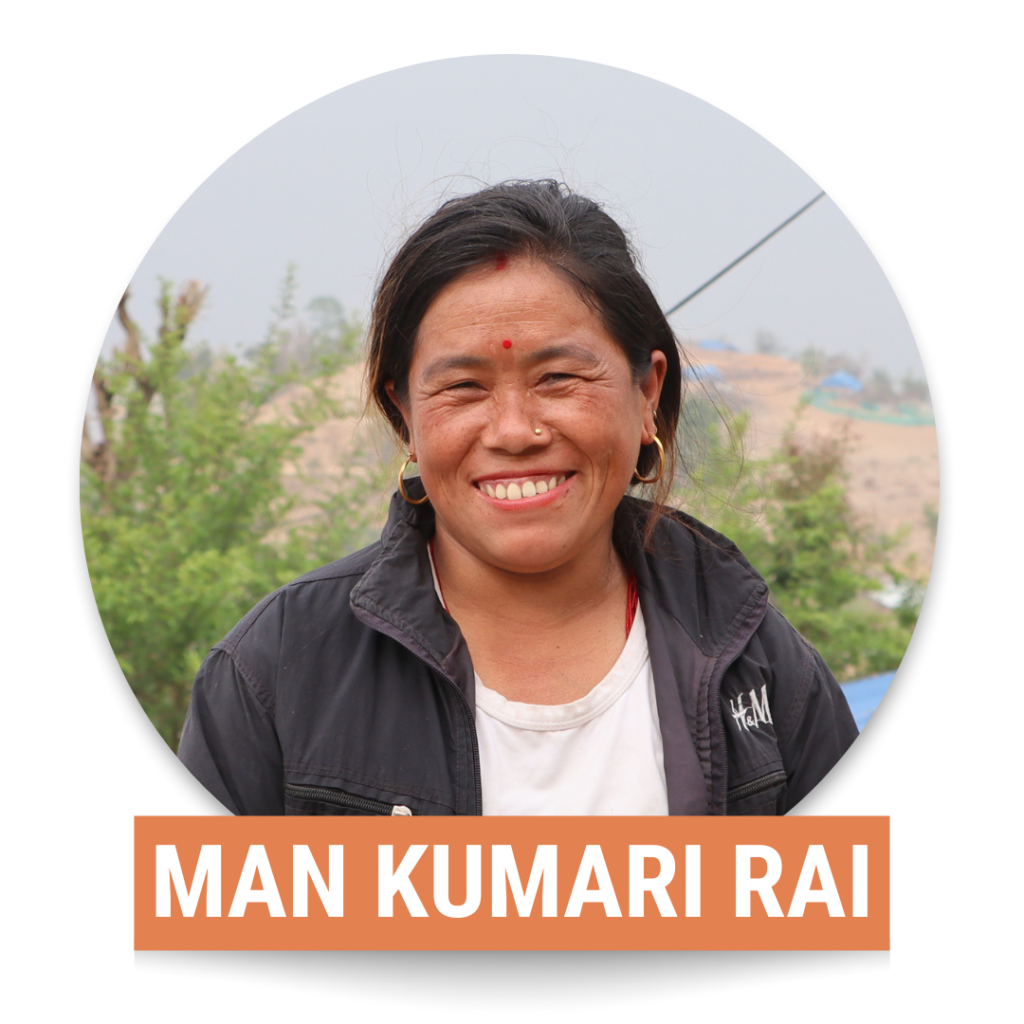 "In the future, I intend to help my neighbors with the knowledge I gained during the training. I want to teach and advise them on farming techniques, and I think this will not only benefit my family, but also my whole community in the long run."
---
Karuna-Shechen's work takes all these aspects into account in the co-construction of food security programs. Water, land and plant management, nutrition, transmission of techniques and knowledge… all these dimensions are intertwined to develop autonomy and food security as desired by the communities.
Discover Menka Mahato's full testimony
Contribute to the food security of communities in India and Nepal