Philanthropy and sponsorship : A long-term commitment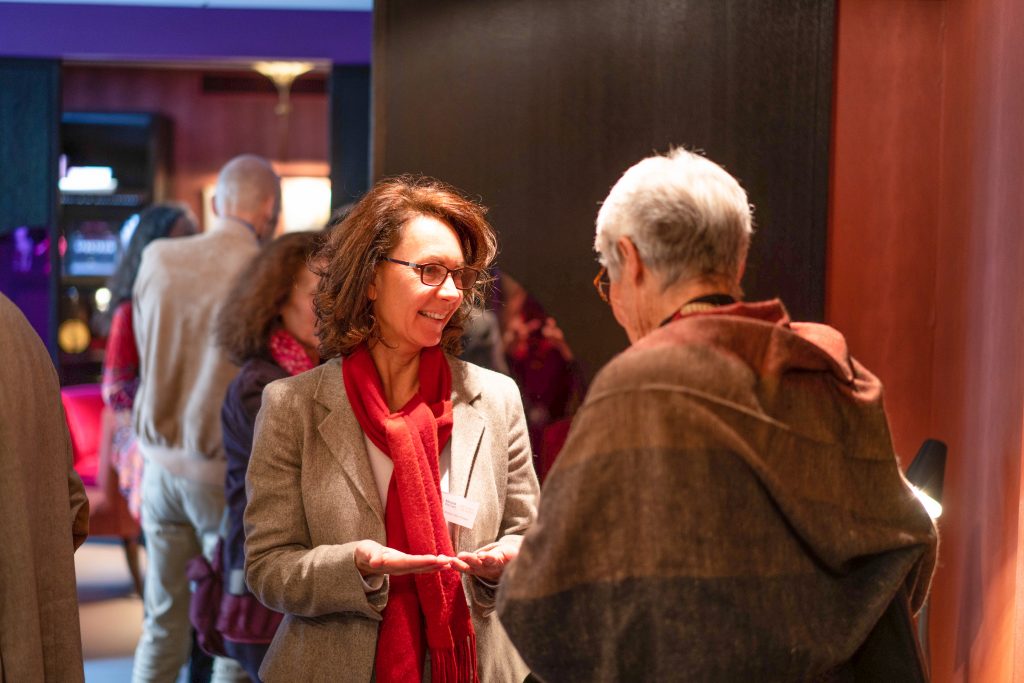 Our philanthropists and sponsors are actively involved in the sustainability of our programs, and we are committed to cultivating a genuine connection with each of them, creating a trusting, warm and responsive relationship.
Based on shared values, partnerships with benefactors and organizations can take several forms: financial or in-kind donations, product sharing, skills sponsorship, internal mobilization and team-building events.
To date, nearly 200 organizations are committed to a responsible approach by supporting Karuna-Shechen.
Personal philanthropy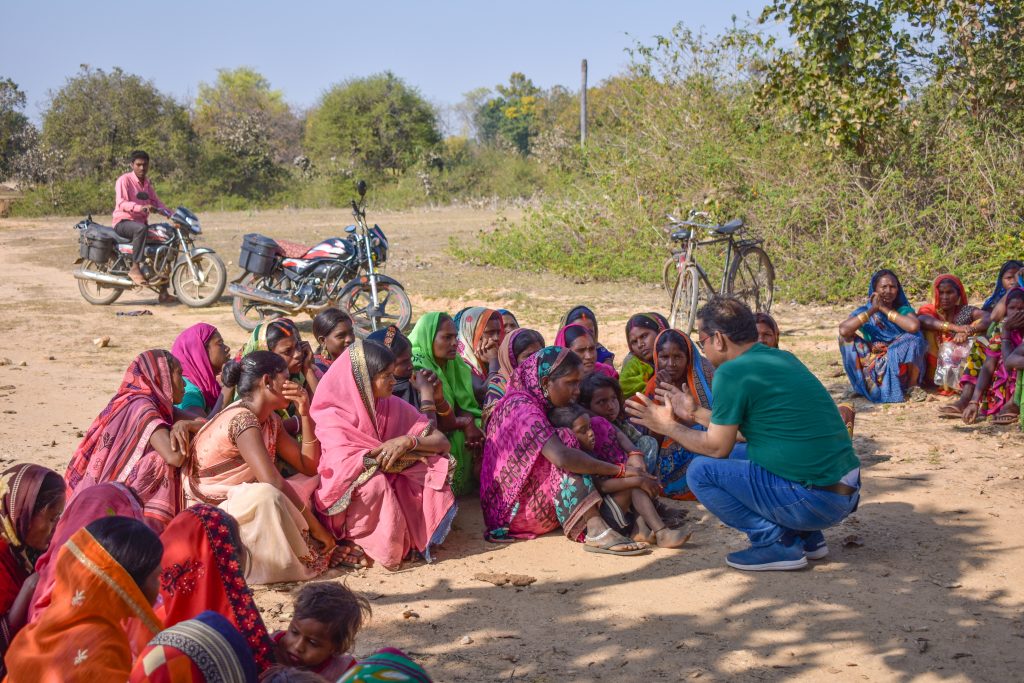 Thanks to your donations, whether one-time or regular, you allow us to finance our development actions. Your support is important to us; individual donors represent 63.7% of our resources. You can make a donation through one of our branches depending on the currency of payment and the tax advantages of each country. Read more.
Some people give us the gift of their trust on a regular basis. We are committed to building a genuine and sincere relationship with all philanthropists who choose to join the Karuna family. The funds are distributed according to the needs of the programs on the ground.
The fact that Matthieu Ricard himself founded the Karuna-Shechen Association played an essential role in my initial impulse to become interested in it. In addition, by continuing to accompany it tirelessly and to carry it in his heart, its founder remains the invaluable guarantor; His continued involvement has increased my confidence and my desire to support this charitable structure in the long term.

Besides the fact that the populations concerned, in India as well as in Nepal and Tibet, are especially dear to my heart, I have gradually been able to establish closer and warmer ties with the active members, especially of the team working in Switzerland; this is how I have been able to observe the marvelous quality of their commitment and their work.

Indeed, the various actions undertaken are followed with great care, both by the teams working in our countries and by their various native collaborators. Moreover, and considering that the operating costs are limited to their strict minimum, the funds committed and the efforts undertaken are deployed to their full potential in the service of the most disadvantaged.

François B.
Foundations and associations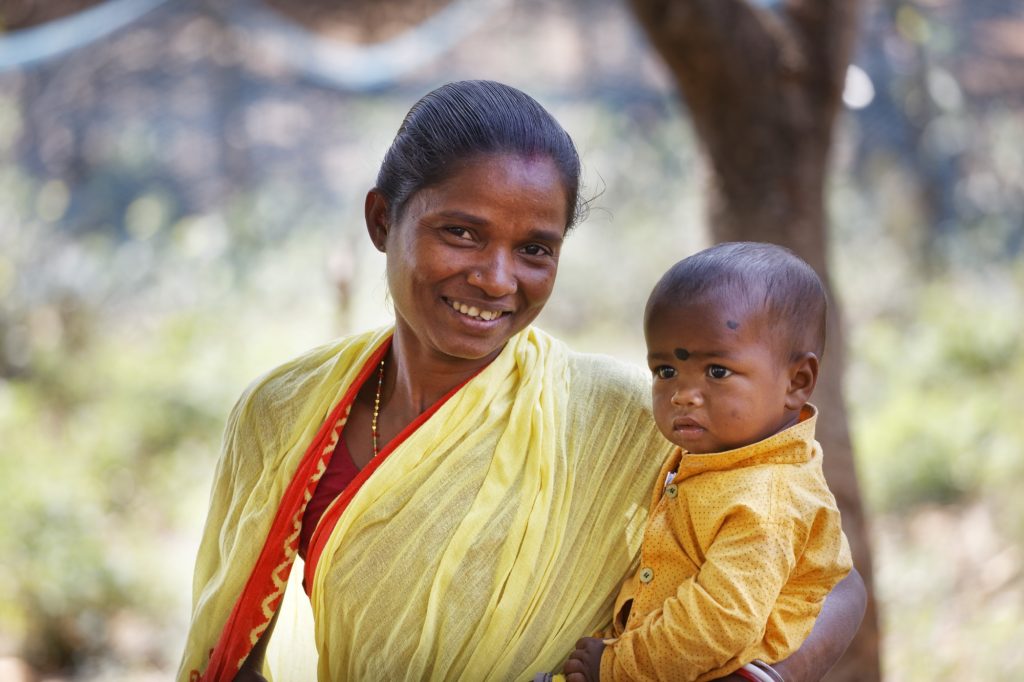 Karuna-Shechen is fortunate to be able to count on the trust of donor, host, family and corporate foundations as well as associations to carry out long-term projects. These organizations choose a program that is important to them and finance all or part of its development and local implementation. Some projects are sometimes co-built, after analysing the needs of the communities and actively listening to the wishes and intentions of our partner.
Since 2020, the GRoW @ Annenberg Foundation has supported the "Women and Children Development" project in India. Active since 1989, this organization acts around the values of compassion and innovation. In connection with the Swiss branch of Karuna, we maintain a relationship of trust and sharing with the Foundation's teams. The foundation has chosen to support a program that corresponds to its themes of intervention and we ensure that it is regularly informed of the progress of the project.
As a visual artist, I know that a person's art is realized the moment their artistic aspiration is translated onto canvas. Karuna-Shechen is similar in that their vision is expressed in their daily work.

Karuna-Shechen's mantra, "compassion in action," reflects the devotion and innovation that the teams put into the field programs which are designed to be fluid, efficient and best meet the needs of Himalayan communities. I am honored to support Matthieu's ambition for Karuna-Shechen and the vital work it is doing in the Himalayan region.

Gregory A.
Corporate philanthropy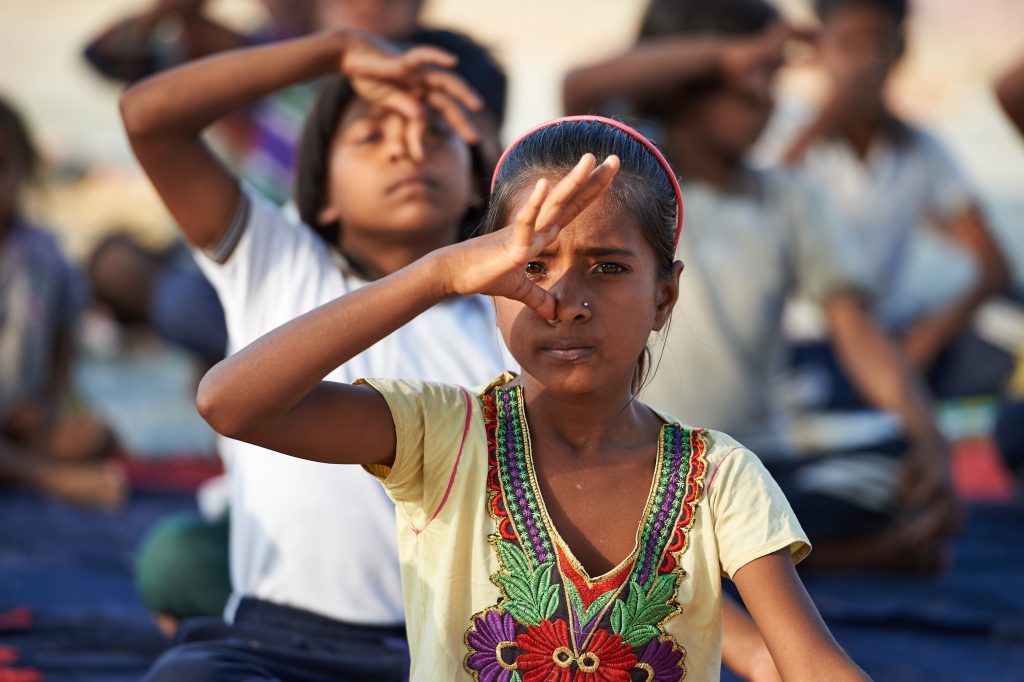 By becoming a sponsor of Karuna-Shechen, your company acts directly for the development of local projects in Asia. Nearly 200 organizations are committed to a responsible approach with Karuna-Shechen. Whether it is a one-off or regular donation, a product-sharing or skills sponsorship operation, a donation in kind or an innovative form of support, companies can choose the one that reflects their intention and creativity.
Benefit sharing
Ayovie yoga academy, run by Aliette and Jerome in Austria, has been supporting us since 2019. All profits generated by all yoga classes and meditation sessions organized by Ayovie are donated to Karuna-Shechen. In addition to their continuous commitment throughout the year, they also participate in Action for Karuna by proposing a solidarity project to as many people as possible.
Yoga and meditation promote a state of greater inner unity that allows us to open up to others and to the world. We and the Ayovie students are happy to be with Karuna-Shechen and the entire team, whose professionalism, sincere commitment and good humor we admire. Our practice of yoga and meditation is nourished by the values of benevolence, sharing, altruism and compassion that Karuna-Shechen applies in a concrete way, day after day.

Aliette and Jérôme B.
Cause Related Marketing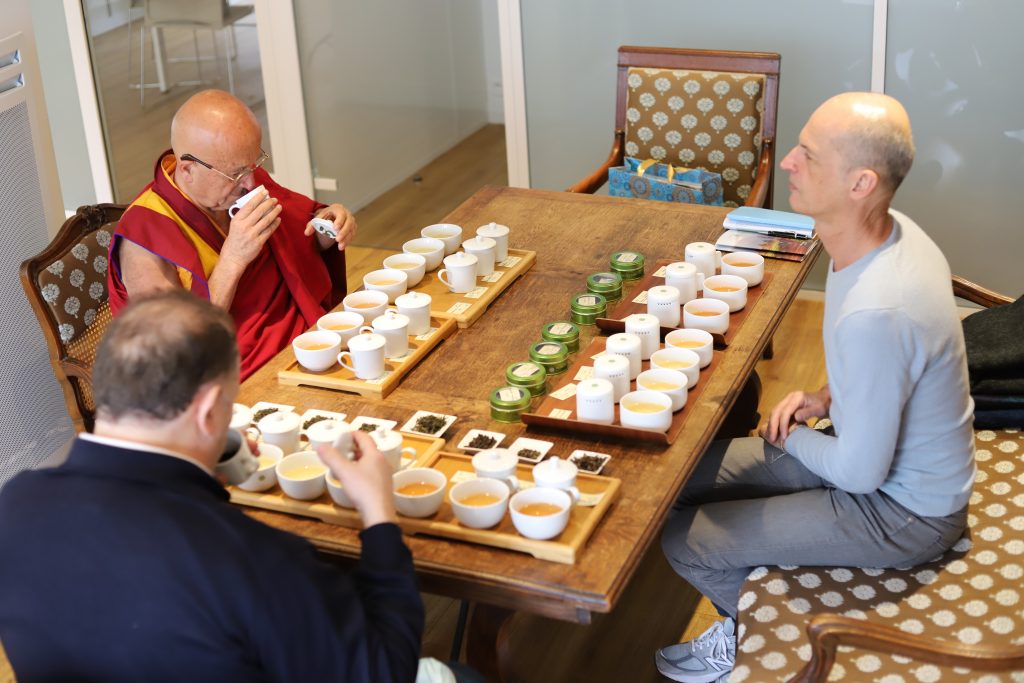 In addition to direct financial donations, some companies choose to support us through cause related marketing. This operation allows them to transfer a percentage of their sales of a specific product to partner associations during a specified period of time or without time limit.
Since the earthquakes that shook Nepal in 2015, Palais des Thés has been supporting Karuna-Shechen. Our ties have strengthened over time and we now have a sincere friendship with the members of the company. Since 2020, Palais des Thés has organised its "Black Friday for Good" campaign every November. Thanks to this cause related-marketing, customers receive vouchers whose value is donated to Karuna-Shechen when they are used.
We believe that a company not only can, but must be a good corporate citizen. Karuna works in Nepal, a country that is close to our hearts, where tea is synonymous with renewal and hope. Le Palais des Thés and its employees are happy to contribute to a project that promotes the autonomy of the Nepalese population.

François-Xavier D.
A question?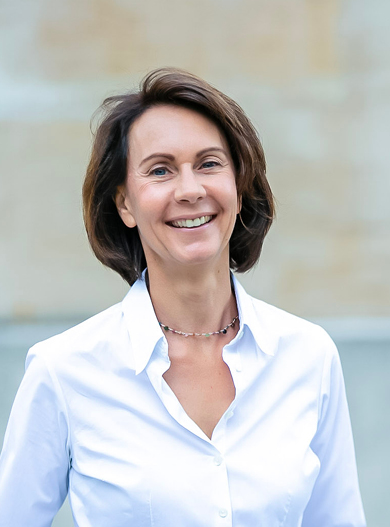 The members of the
philanthropy team
are available to answer
all your questions.
Other inspirations to get involved