Food Security
Fighting malnutrition through environmentally-friendly food
Malnutrition is prevalent in India and Nepal, particularly among rural populations who do not have the physical, social or economic means to obtain sufficient quantities of healthy and nutritious food. Children are especially vulnerable because malnutrition impairs their cognitive development and stunts their physical growth.
Some figures : A report published by UNICEF in 2020 stated that malnutrition was the cause of 69% of deaths among children under the age of 5 in India and 43% in Nepal.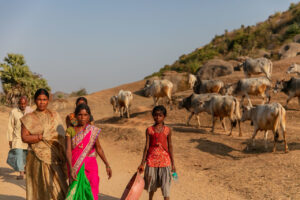 In both India and Nepal, Karuna-Shechen is committed to decreasing malnutrition by promoting access to quality water, through the installation of drip irrigation systems, wells and ponds and to supporting sustainable family farming , through the creation of organic vegetable gardens, and community activities that raise food awareness.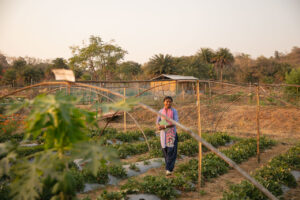 The aim of all these initiatives is to give local people the means to produce sufficient quantities of quality fruit and vegetables, while respecting the environment.
Our teams train farmers in sustainable farming techniques, the management of nurseries for the distribution of seeds and seedlings, and they provide equipment for greenhouses. Our programs also support the cultivation of high value crops that can be sold and subsequently provide additional income.
Our impact in 2022

68,750 villagers cultivated a vegetable garden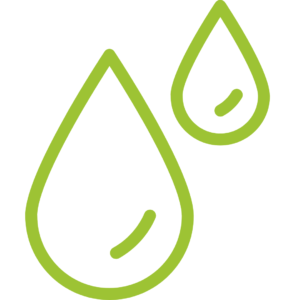 14,145 villagers benefited from improved access to water

1,218 families used drip irrigation
One of our programs in India
Water management – at the village level
Southern Bihar and Jharkhand suffer from severe water shortages, particularly during the dry season, between April and July. The rising global temperature and the reduction in rainfall during the rainy season has a negative impact on agriculture, which causes food insecurity for the poorest people in these regions.
To alleviate drought and water shortages in rural areas, Karuna trains villagers in sustainable agriculture and provides them with drip irrigation kits that consume less water. With better water management, natural nutrients and organic fertilizers reach plant roots efficiently, leading to healthier crops and higher yields.
At the village level, Karuna works with communities to identify needs and develop appropriate collective solutions. Reshmi is a villager from Sundarkumhari in Bihar,and he is a member of the steering committee for the "Small Money Big Change" program in his village. He said: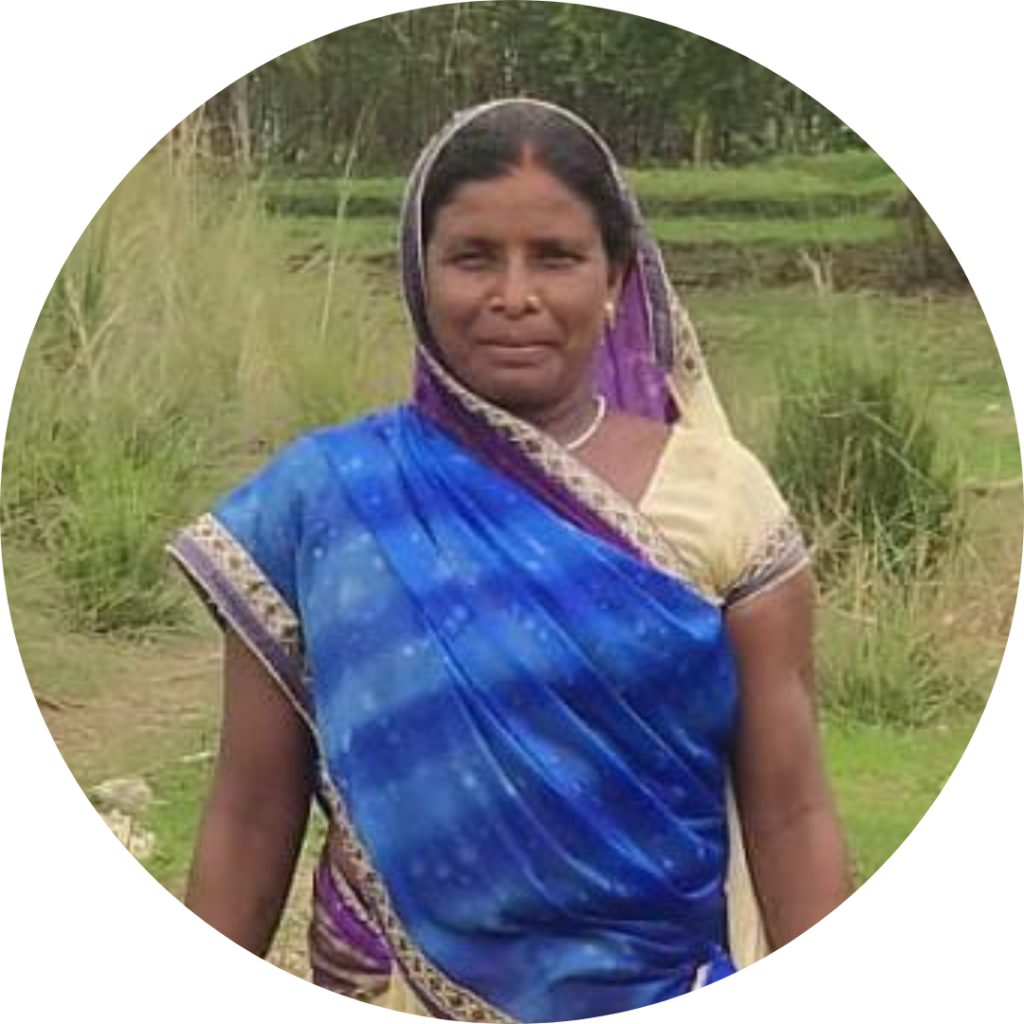 We all knew that digging a pond in our village was the answer to this water crisis, but it would require too great an investment for our community. So when Karuna asked what our problems were and how we could solve them together, we asked for financial support for the construction. This year, that dream finally became a reality! I'm delighted that, from now on, we won't have to spend our days worrying about the irrigation of our fields during the summers

Reshmi, resident of Sundarkumhari village – Bihar, India
In 2022, 13 pounds and 3 wells were built
I support access to water in villages
One of our programs in Nepal
Organic vegetable gardens – Family, food and organic farming program
In the Ruby Valley, traditional agricultural practices are prevalent. Farmers find it difficult to adapt to more sustainable and environmentally responsible practices. due to a lack of technical knowledge and limited resources.. Added to this are the region's extreme weather conditions, which together can cause major food shortages at certain times of the year, particularly in winter.
To help people become more self-sufficient in terms of food, Karuna has set up nurseries in each village, which are managed by a local person. These nurseries produce and distribute seeds and seedlings, and also serve as training centers and experimental laboratories. Villagers learn new farming techniques which enable them to better manage their crops and use natural products. They can experiment with their knowledge before putting it into practice at home. The equipment we provide also enables them to build greenhouses to produce food all year round.
These families now have a varied and balanced diet, and are able to share what they have received with their neighbors.. They are also more aware of the importance of preserving the environment and conserving and producing the local plants that are used in traditional medicine.
I've received a number of vegetable seedlings that I've planted in my vegetable garden. They're growing really well! Before the training course, I didn't know how to grow cucumbers or kiwis, but now I know when and how to apply organic fertilizer and prepare the soil so that they grow well. The seedlings and seeds I've planted in my vegetable garden have enabled me to meet my daily fruit and vegetable requirements.

Pal Maya Tamang, farmer – Tipling, Ruby Valley, Nepal
In 2022, 1,262 farmers have been trained and 7 nurseries built
I support sustainable agriculture in Nepal
Our approach
Improving food security requires a global approach to the responsible and ecological management of water and soil resources. We work on two complementary levels: solutions tailored to the needs of individual families and collective initiatives at village level.
To learn more about our food security programs