The early years of a child's life are a critical period of development. Early childhood development (ECD) programs, therefore, encourage the progression of skills and abilities for children ages 0-8.
Rahul Shrestha, Education Program Manager at Karuna-Shechen explains the situation in Nepal in this area: "The constitution of Nepal has guaranteed ECD as a fundamental right of the children and is also owned by the education act of Nepal. ECD is considered the foundation of education and the SDG explicitly mentioned in its target 4.2 by 2030 ensures that all girls and boys have access to quality early childhood development, care, and pre-primary education so that they are ready for primary education.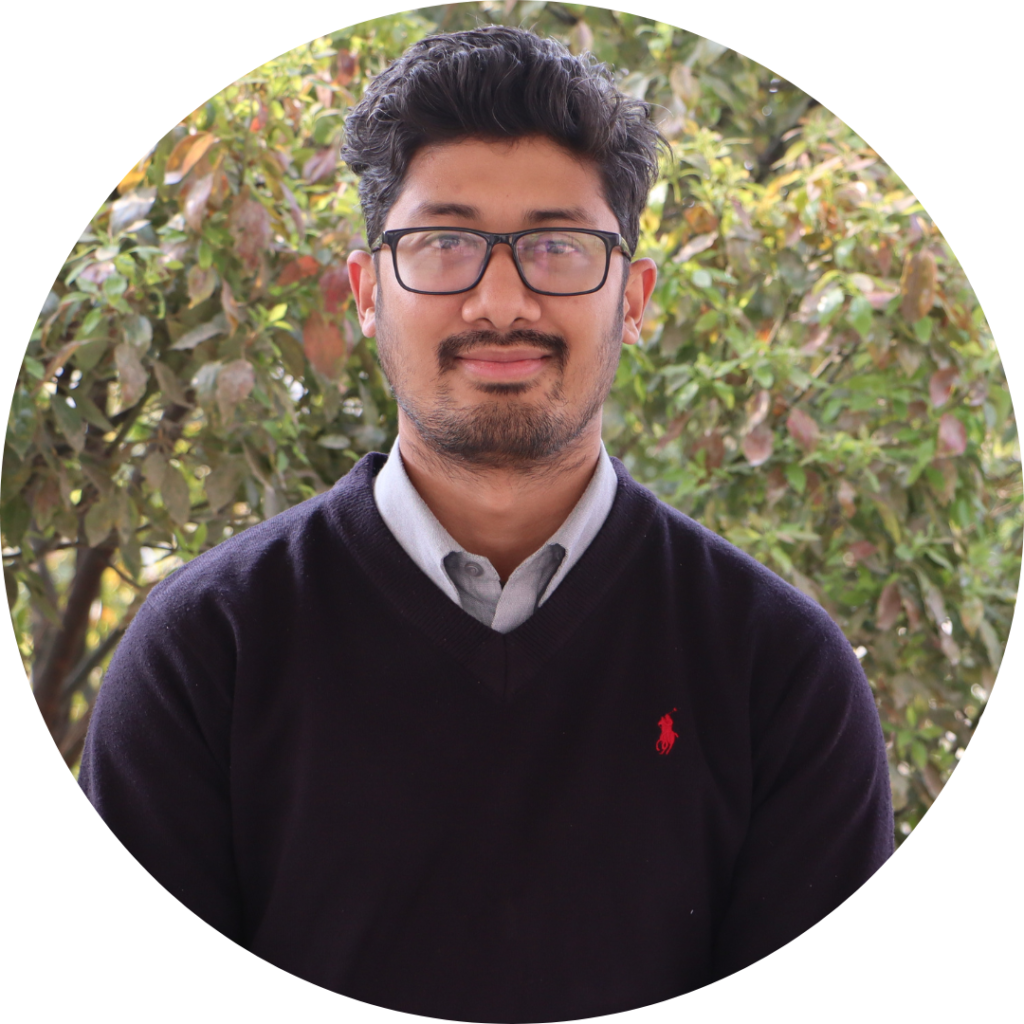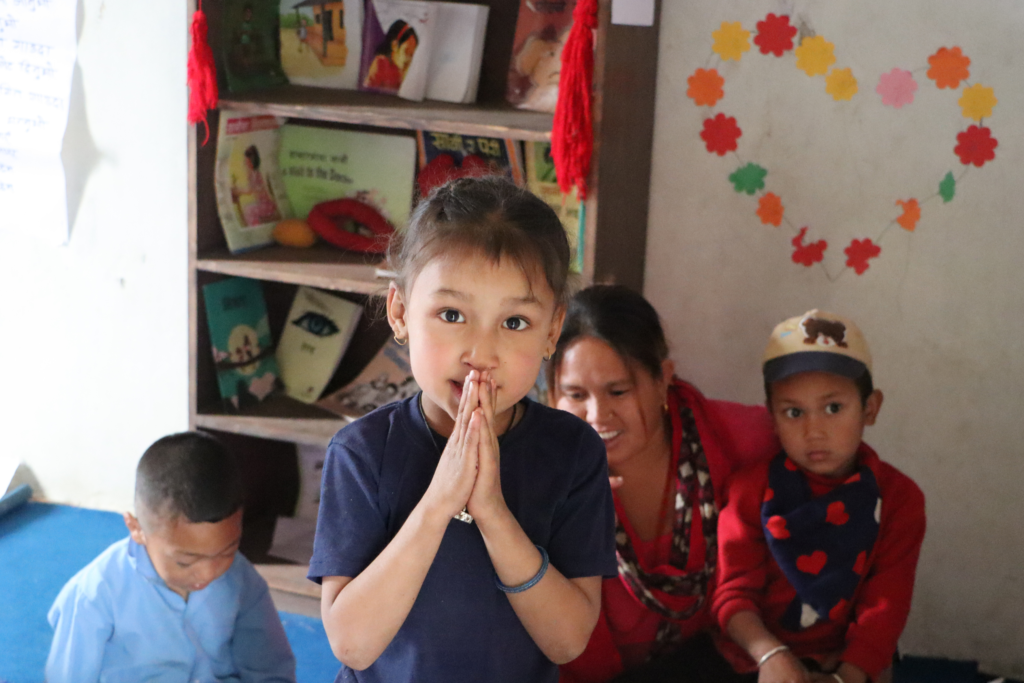 However, there are challenges in our current working area, such as a lack of qualified ECD teachers, quality ECD centers, child-friendly teaching, and a conducive learning environment in schools." Indeed, many ECD centers exist only in theory: when there actually are premises as advertised, they are often unoccupied due to the lack of teachers. Karuna-Shechen's objective is to train teachers and to ensure that children have access to quality education so that the national educational programs are truly applied.
Contribute to better access to quality education for children in Nepal
Promote the holistic development of children
The program, implemented in 59 ECD schools and community centers, targets areas such as language and communication, motor development, creativity and social skills through a variety of fun activities: storytelling, art projects, music, movement, free play, etc. The program awakens their curiosity, allows them to play, and gives them access to a guaranteed nutritional meal every lunch.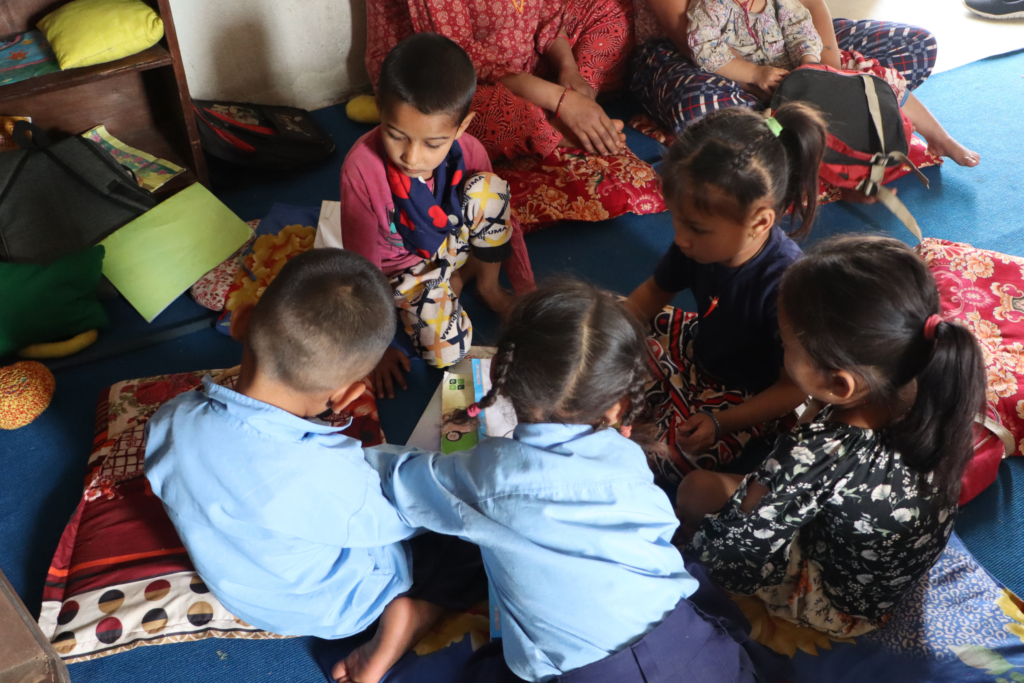 The association has put in place a holistic strategy for early childhood development: training ECD facilitators, providing material and logistical support to schools, rehabilitating some of the infrastructure, and conducting awareness workshops for parents so that early childhood development and its principles can be extended into the home. These workshops also allow parents to connect with each other, opening up the possibility of a supportive community.
The importance of parental classes is significant because, from the time of pregnancy, parents are unaware of how to properly care for the children, what kind and when proper food should be given, how to nurture them without being harsh and that parents are responsible for sending their children to schools with proper hygiene in a timely manner. That is why parents and parental classes play a very crucial role.

Nanu Rai, ECD teacher at the Shree school, Pipalbhanjyang, for the past 8 years.
Strengthening local actors
Early childhood development classes are designed to create an enriching and stimulating atmosphere for young students. These courses are usually led by educators who specialize in early childhood education. This is where Karuna-Shechen plays a role in building the capacity of teachers or educators.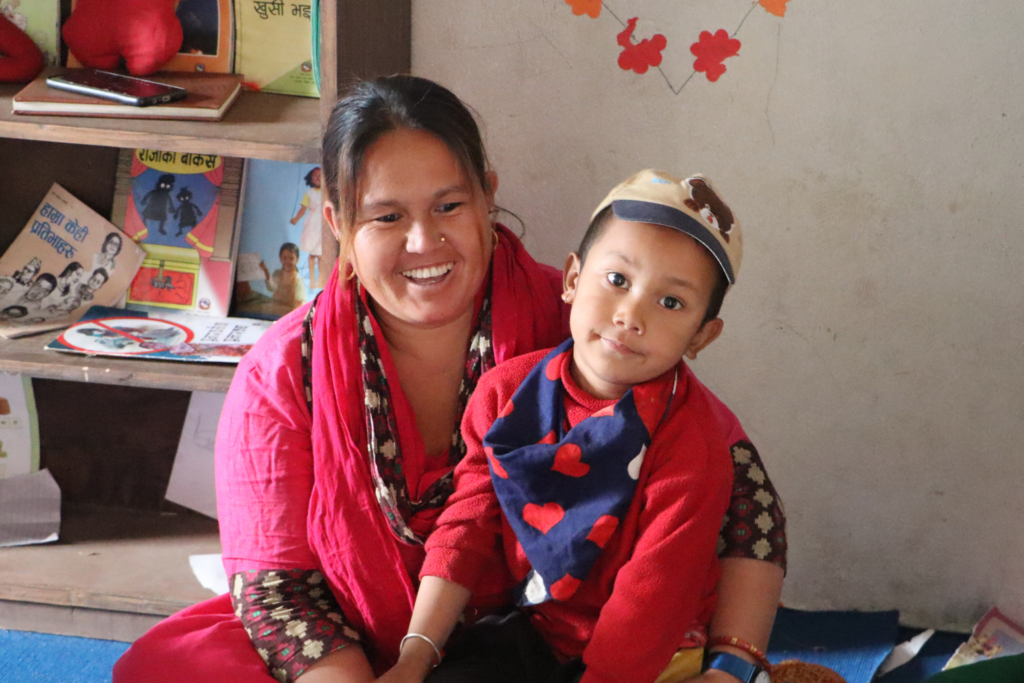 This involves training new program staff in the fundamentals of ECD and in implementing an educational program plan for teachers and parents. Teachers and parents learn how to support and assess children's development in the physical, cognitive, social, emotional, and linguistic domains. Caring and gentleness are qualities that are encouraged and reinforced in ECD facilitators. Their training emphasizes this so that children can learn from them and become cooperative in turn. The adults become positive role models.
Karuna-Shechen will strengthen 65 ECD facilitators in 2023, in coordination with government agencies. The national goal is to have 100% qualified ECD facilitators by 2025.
Fostering Early Childhood Development
Raising awareness about the importance of ECDs in the community, schools, school management, and local government is essential.

Rahul Shrestha, program manager of Karuna's Education unit
Karuna-Shechen teams work closely with district and rural municipality officials, community leaders, locally elected representatives, and parents to identify community needs and develop programs and initiatives that meet those needs. These partnerships also help to raise awareness about ECD and child-friendly schools and to advocate at the local political level: the association helps to inform the Nepalese government's plans and policies in this area, assists communities in developing programs, policies, and guidelines, and in organizing an ECD steering committee at the local and ward levels.
Contributing to the future
Rahul Shrestha explains, "The plan for the year is to support the field team in carrying out planned activities while focusing on coordination with government agencies, raising awareness of our education initiatives and our contribution to achieving national goals in this area."
Karuna-Shechen wants to strengthen its actions to help improve the quality of the centers and raise awareness in the communities: "First of all, we intend to raise awareness of the importance of ECD, not only within the local community, but also with local government bodies and elected representatives. This will allow early childhood development budgets and programs to be included in the upcoming local planning process, making it a priority issue."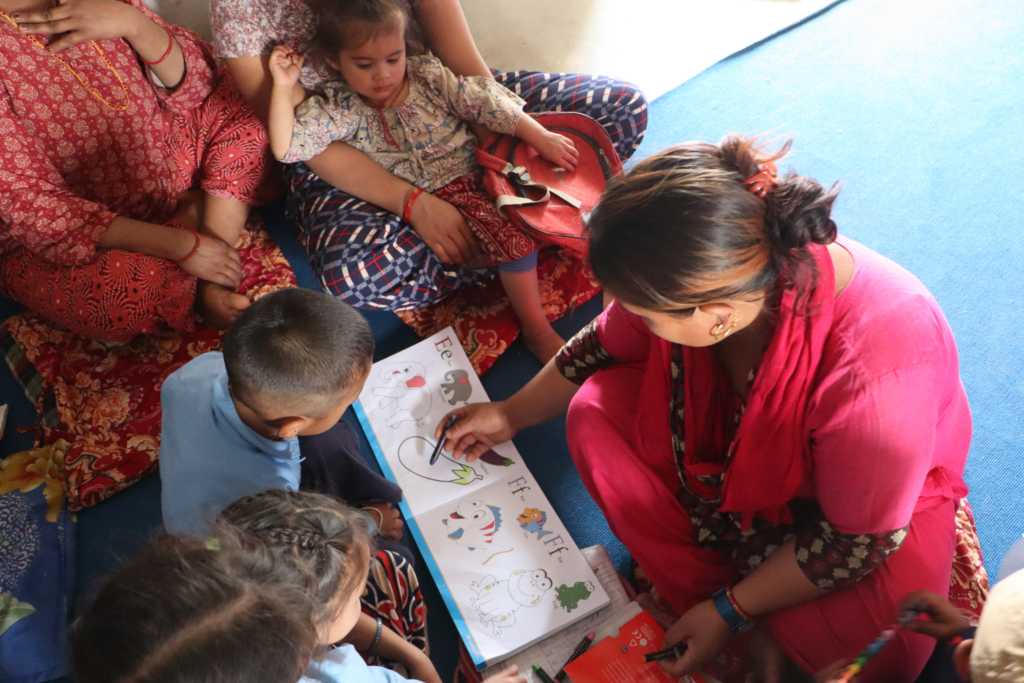 Karuna-Shechen will pilot a government-approved method for measuring reading development in young students, called the Early-grade Reading Assessment. The report will be provided to local education units and will serve as a source of data for developing future projects. These projects will also be adapted according to the disabilities detected by the Karuna-Shechen health team in the children of the communities they accompany.
Rahul Shrestha concludes: "By encouraging schools to adopt policies that prioritize the well-being and development of children, we can create an environment conducive to learning."
Support early childhood development in Nepal