Altruism is selflessness when we help others with the sole purpose of doing them good, without making a difference between one and the other.

Matthieu Ricard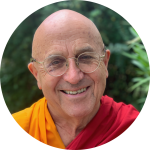 Since its creation in 2000, Karuna-Shechen has been helping men, women, and children to build a happier and more pleasant future. All these years of experience in India and Nepal, close to the people it supports, have allowed Karuna to build sincere relationships, refine its understanding of the issues and specificities of the field, and perfect its methods of intervention.
Karuna-Shechen presents
its strategies of intervention on the field.

Ensuring the well-being of populations and the quality of our intervention
To guarantee the effectiveness and quality of its programs, Karuna-Shechen has based its action on precise and recognized strategies: beneficiary-driven development, the local approach, and the holistic approach.
Development by the beneficiaries: reinforcing their autonomy and resilience
The involvement of communities in the design and implementation of programs is one of the pillars of Karuna-Shechen's intervention in the field. Each project relies on the skills of local people and on close cooperation between Karuna's teams and the beneficiaries.
The beneficiaries are the ones who identify their needs and manage the resources allocated to each program, in collaboration with Karuna members. In addition to the material and financial support they can receive, they are trained in many areas such as entrepreneurship or sustainable agriculture.
Our food security programs, for example, include the distribution of seeds but also training in sustainable agriculture and awareness-raising on healthy eating habits. In 2022, 47,677 households in India and 372 farmers and students in Nepal benefited from our food security programs.
The populations are thus the main actors of the development of their villages and in the fight against extreme poverty.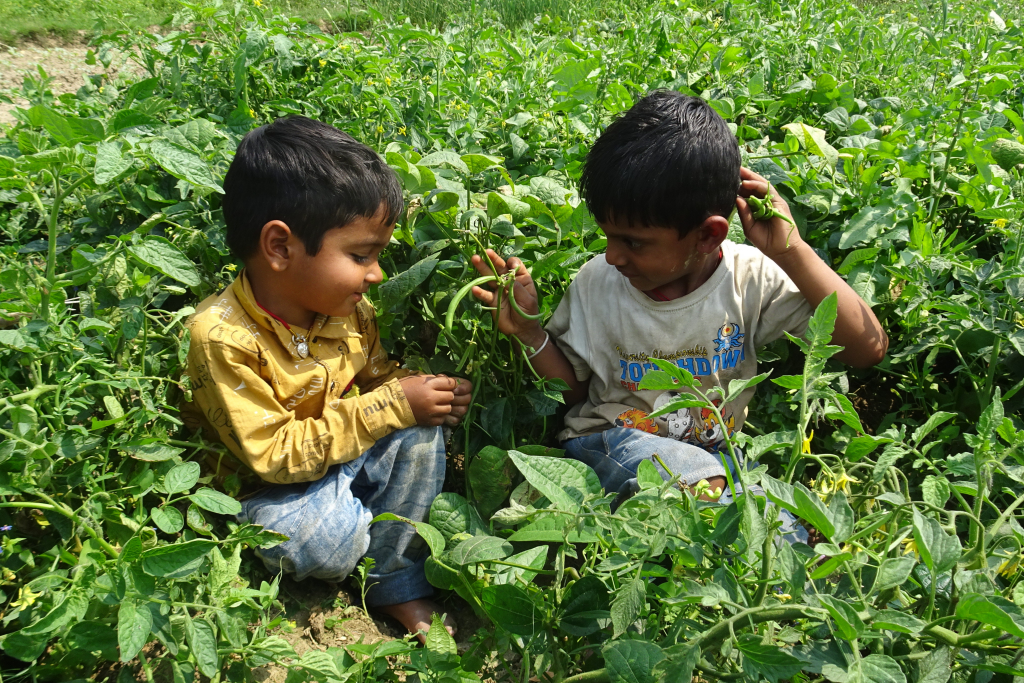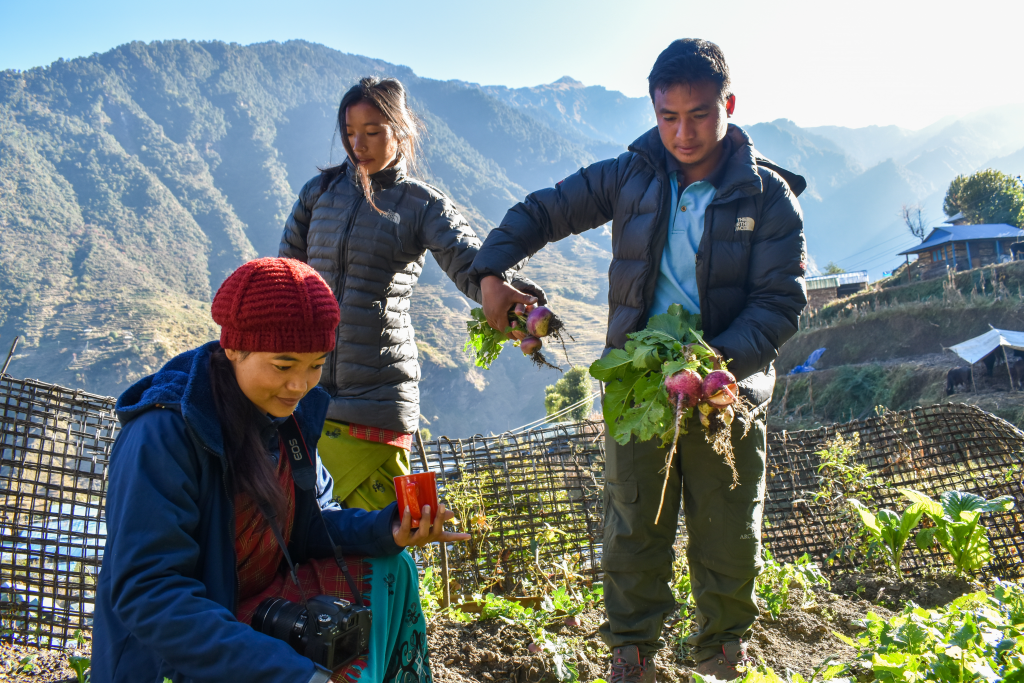 Help break the cycle of extreme poverty in India and Nepal
A local approach to develop human resources and local know-how
Karuna-Shechen's local approach includes two main aspects: the valorization of local human resources and the design of programs adapted to local realities.
From country directors to veterinarians, accountants, and communication officers: all Karuna members working in the field are from India or Nepal, respectively. Motivators of compassion are also present in each village. Having grown up in the same areas, they have known the population for a long time. This makes them irreplaceable relays in facilitating intra-community dialogue and spreading the altruistic message of Karuna-Shechen. The trust created from these exchanges simplifies the obtaining of faithful and sincere testimonies. This proximity, coupled with their knowledge of the territories, issues, and resources, contributes to the design of effective and culturally sensitive programs, easily integrated into the villages sustainably.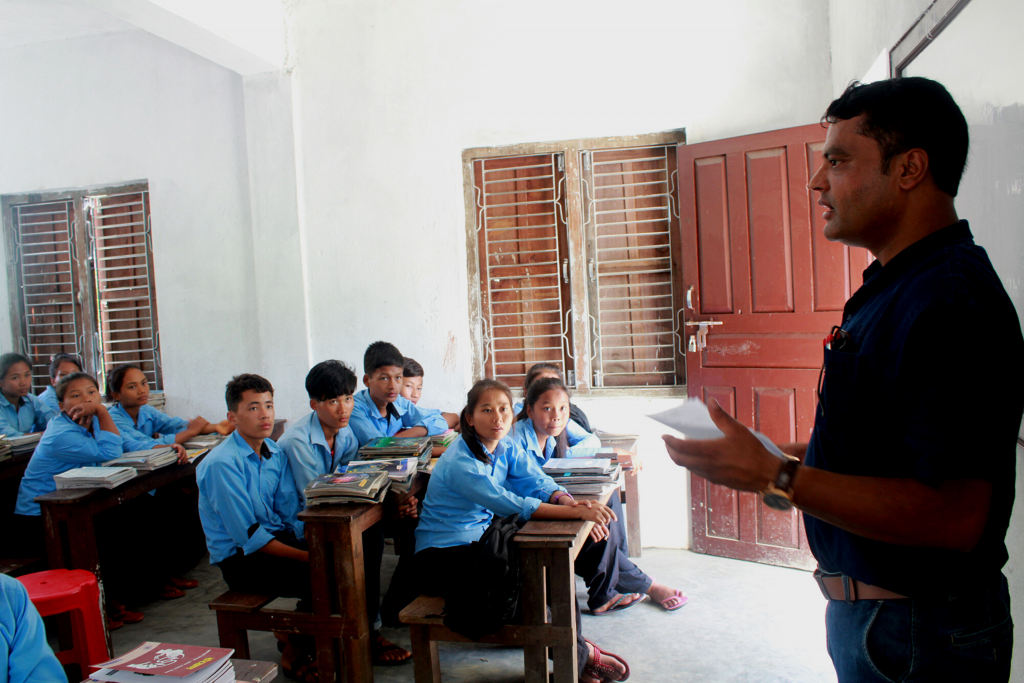 In Nepal, in the regions of Dhading, Kavrepalanchok, Sindhuli, and Mahottari, Karuna-Shechen has set up a program called "Better Living Option Program" (BLOP), aimed at adolescents. This project responds to the observation that professional and personal choices and life paths are reproduced within the families and the village.
For instance, children rarely finish high school. They are not encouraged to do so by their parents, who do not necessarily see the point and are also pressed by the need for money. Their early departure from the education system limits their options and leads them to low-paying work. BLOP aims to broaden their future prospects by giving them the keys to assessing the difficulties they face, accompanying them in their decision-making, and restoring their confidence in their abilities.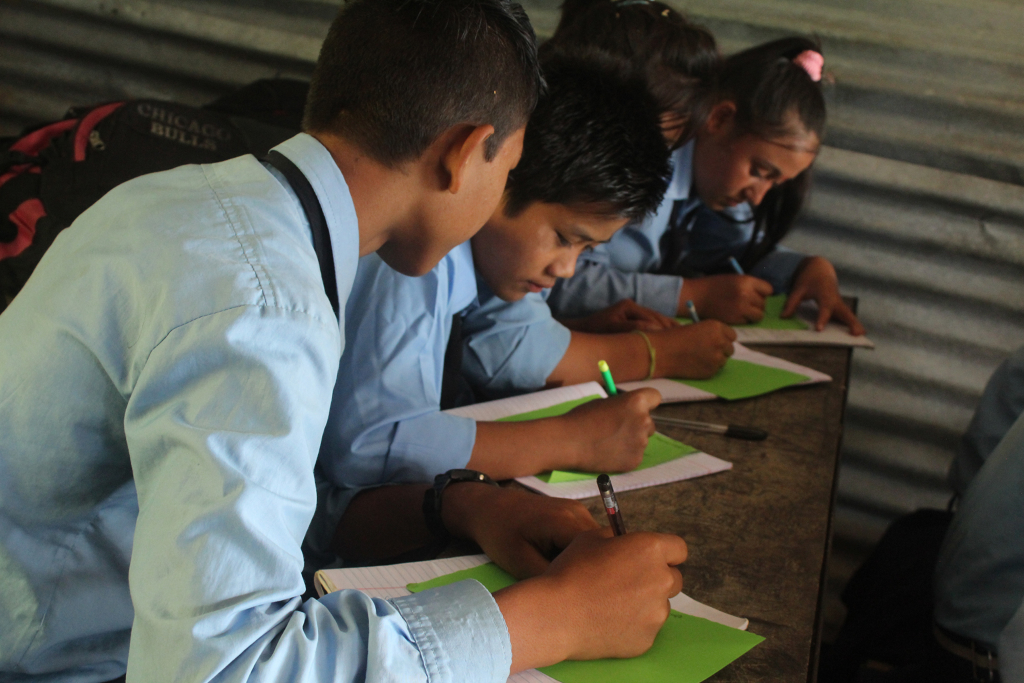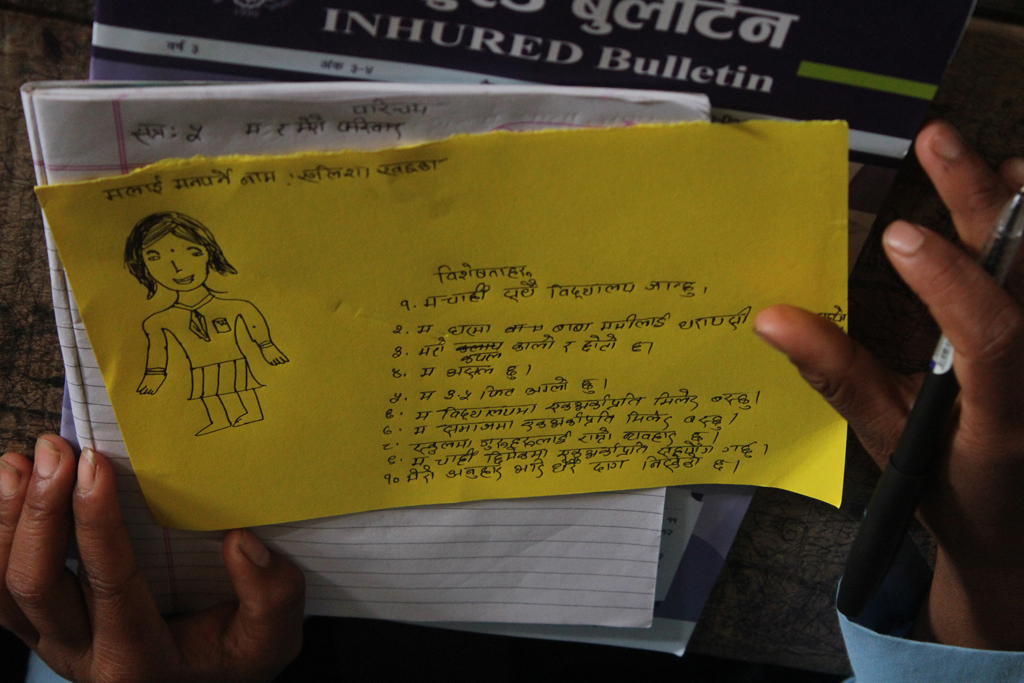 The youth are supported by a local team that can be composed of teachers, entrepreneurs, social mobilizers, etc., who have been previously trained by Karuna-Shechen. These facilitators are there to advise and motivate the adolescents. Workshops are organized to help participants impart skills, regain confidence, and knowhow to make independent and far-sighted decisions. In 2022, 200 young men and women benefited from this program, accompanied by nine teams of facilitators.
Adolescents learn about themselves through numerous exchanges with people their own age and members of their community. This solution, which takes into account local difficulties and builds on the richness of the village, allows for long-term changes from generation to generation.
Relieving the immediate suffering of others is a duty, but it is not enough: we must remedy the very causes of suffering.

Matthieu Ricard

A holistic approach for effective and sustainable change
Karuna-Shechen was created with the aim of getting men, women, and children out of the cycle of extreme poverty. In order to do this, it is essential to take into account the interdependence of the causes of poverty, to work to eradicate its causes and not only its most visible manifestations. Karuna-Shechen's development plans are therefore based on a long-term vision and a global approach, known as "holistic".
In the village of Dema, located in Mohanpur, in the Gaya District of Bihar, 70% of the households live below the poverty line. The community is very isolated and faces many obstacles to its development. Indeed, while the main field of activity is agriculture, 95% of the families do not have an irrigation system or access to drinking water. Most households are not equipped with toilets either. In addition, nearly half of the inhabitants are illiterate and despite the presence of an elementary school and a secondary school, there is no high school in the vicinity for children to continue their education.
Since 2018, Karuna-Shechen has been present in the village and has implemented several programs in the areas of hygiene and health, economic development, and education.
To address the problem of access to water, rainwater harvesting and drip irrigation systems have been installed, benefiting 57 families in 2022. In order to diversify sources of income and food, Karuna's teams have supported the creation of three micro-businesses based on agriculture while distributing mushroom seeds to 17 farmers. In the same year, Karuna-Shechen also supported the cultivation of 450 sustainable kitchen gardens and the distribution of various fruit and vegetable seeds. These food security programs allow people to adopt a more complete, better quality, and environmentally friendly diet while also being self-sufficient.
To familiarize out-of-school children with the school system and provide them with a primary education so that they can join the public school system, the Babua school welcomed 120 children in 2022. At the same time, two centers in Anganwadi have incorporated early childhood programs, based on caring education and playful learning from early childhood.

In the area of health and hygiene, nine toilets have also been built to improve sanitary conditions and limit the spread of disease. In addition, to address the difficulties of access to health care (geographical distance, cost, hours, cultural reticence, illnesses, disabilities, etc.), a mobile clinic visits the village twice a month to provide primary care.
Towards "Communities of Altruism in Action" (C2A)
Since its inception, Karuna-Shechen has been inspired by the best practices of international development aid to improve its intervention methods and guarantee the well-being of communities. Through its new model of "Communities of Altruism in Action" (C2A), Karuna wishes to go even further in empowering and building community resilience.
Javed Miri, Director of International Programs at Karuna-Shechen, introduces the new "Communities of Altruism in Action" (C2A) model: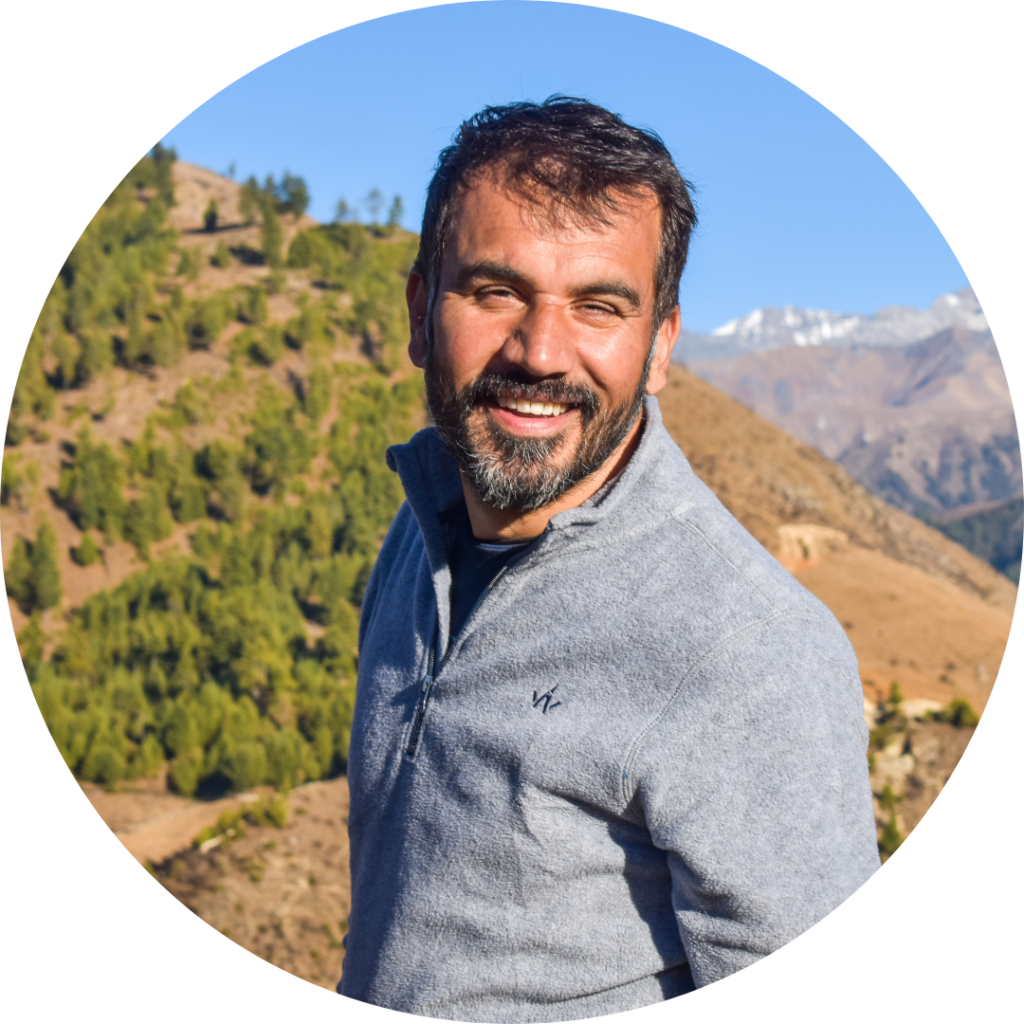 "The C2A model will allow for real and deep contact with people in a defined area, with the goal of helping to break the cycle of extreme poverty and create short-, medium- and long-term opportunities.

Following a careful study of numerous models of cooperation between NGOs and populations around the world, Karuna-Shechen has developed this model of Communities of Altruism in Action.

C2A puts local people at the center of its projects by creating parity committees called Better Future Councils (BFC). Composed of 10 women and 10 men, these Better Future Village Committees are responsible for representing nearly 5,000 people. Each BFC works hand in hand, and as equals with Karuna-Shechen to identify local resources and problems. Based on the identified priorities, BFC and Karuna members develop a multi-year plan to address the issues. The impact of implemented projects will be evaluated over time to inform future ones."
---
Just like this year, Karuna-Shechen will continue to keep in mind the best interest of the most disadvantaged, to act hand in hand with the populations, and to put all its heart into each of its projects in 2023.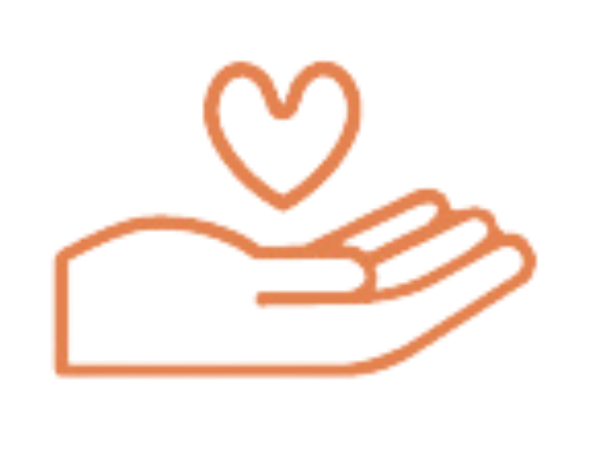 Your donation is eligible for a tax cut in France, Switzerland, the USA, or Hong Kong, depending on the currency of payment. If you reside in France, your donation in EURO is deductible from your income tax at 66% of its amount. A donation of 100€ costs you only 34€. For more information, please click here.