With the launch of the Health and Hygiene project in Nepal in 2023, Karuna-Shechen promotes a holistic approach to healthcare and well-being. One of the key initiatives is the "Congratulations" program, which supports and raises awareness among pregnant and lactating women, as well as their families, to promote community-based maternal and child health. As women usually move to their husband's home after marriage, education is primarily provided by parents and in-laws, especially mothers-in-law. This transmission of certain harmful perceptions or practices requires intervention. The awareness sessions aim to offer a comprehensive and caring understanding of pregnancy, childbirth, and breastfeeding, so that everyone can experience these life moments in good health and serenity.
Health Context
The context in Nepal concerning these issues is evolving, yet challenges persist, which Karuna strives to address as effectively as possible. Deependra Panta, Program Manager, analyzes the current situation: "Early pregnancies affect 14% of adolescent girls, highlighting the need for targeted interventions. On a positive note, 81% of women receive four or more prenatal care visits, underscoring the importance of prenatal care. However, 19% of deliveries still occur at home, posing risks for both mothers and babies."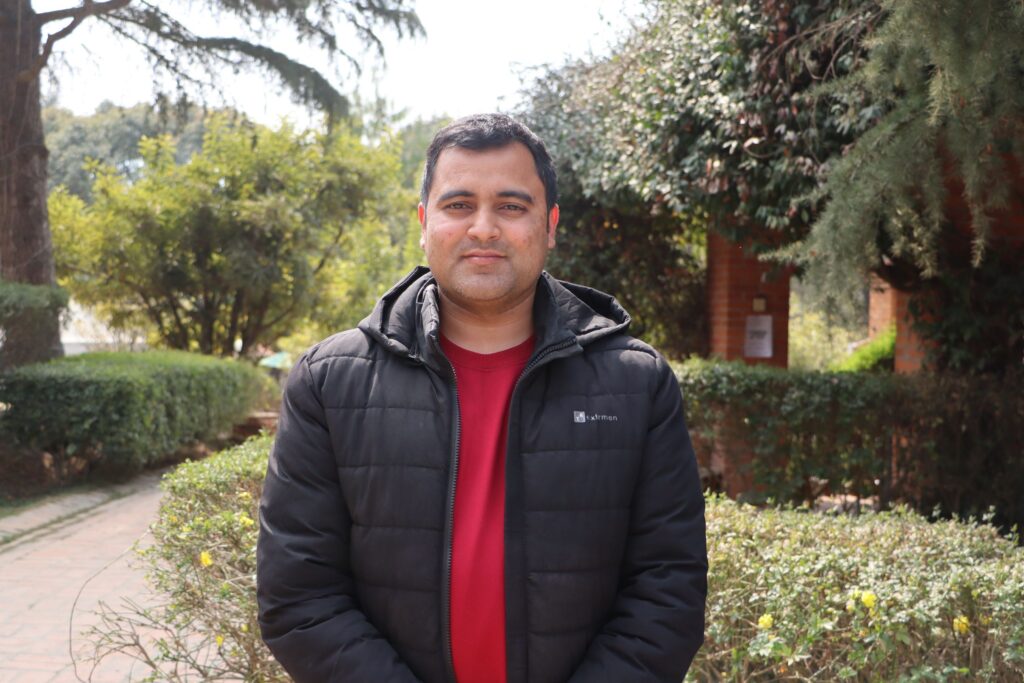 Moreover, the environment for pregnant and lactating women is not the most favorable due to Nepal's confrontations with various challenges. While 73% of households have access to basic sanitation services, 7% still practice open defecation, posing public health risks.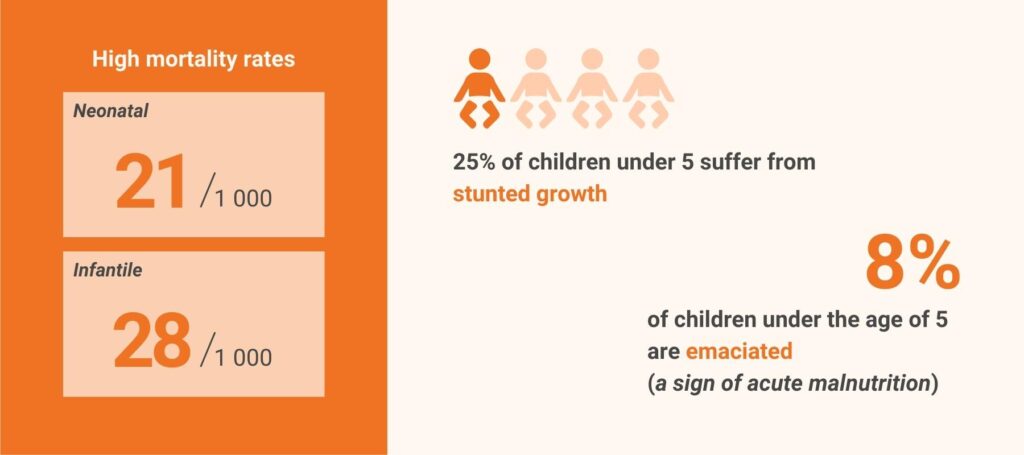 Supporting Pregnant and Lactating Women
Deependra Panta explains how Karuna is positioned to support women: "In remote villages, pregnancy stigma prevails, leading many women to keep their pregnancies secret from their families and communities. The Congratulations program aims to dismantle this stigma and encourage women to share their experiences, garnering support from their family members. It also addresses the lack of awareness among mothers-in-law and husbands regarding the needs and challenges of pregnant women. Traditional views and practices passed down from mothers-in-law can be outdated and may not align with the current situation. Including family members in the program helps bridge this knowledge gap and fosters a supportive environment".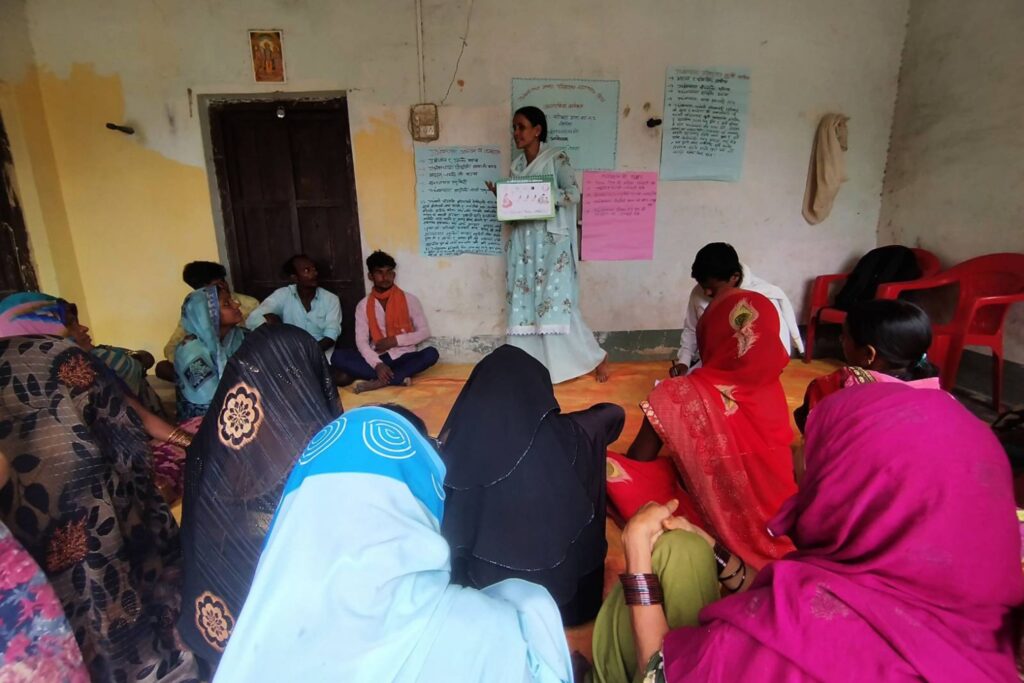 Karuna teams conduct awareness workshops throughout the year, informing and encouraging practices that promote the physical and mental health of mothers and their unborn children. Deependra Panta describes the intentions of "Congratulations": "The objectives of our program encompass several crucial aspects. We strive to promote ANC check ups according to the government protocol, as this is vital for ensuring the health of both mothers and children. Facilitating safe deliveries in health facilities is another key goal, as it significantly reduces the risks associated with home births. Family members are encouraged to provide support by relieving pregnant women of heavy work and ensuring they receive a nutritious diet. Moreover, the program aims to raise awareness among family members about the physical and mental development of the child within the womb. Counseling sessions during the Congratulations program serve as a platform to educate participants about better WASH practices and enhance their hygiene awareness."
A Holistic and Collaborative Approach
Recognizing the importance of valuing existing community resources, Karuna-Shechen collaborates with Female Community Health Volunteers (FCHVs), a government initiative in Nepal. FCHVs play a vital role: they promote healthy behaviors, safe motherhood, child health, family planning, and community health. Their presence in rural areas creates a unique opportunity for collaboration, aligning with Karuna-Shechen's activities which focus on sexual, reproductive, and maternal health awareness.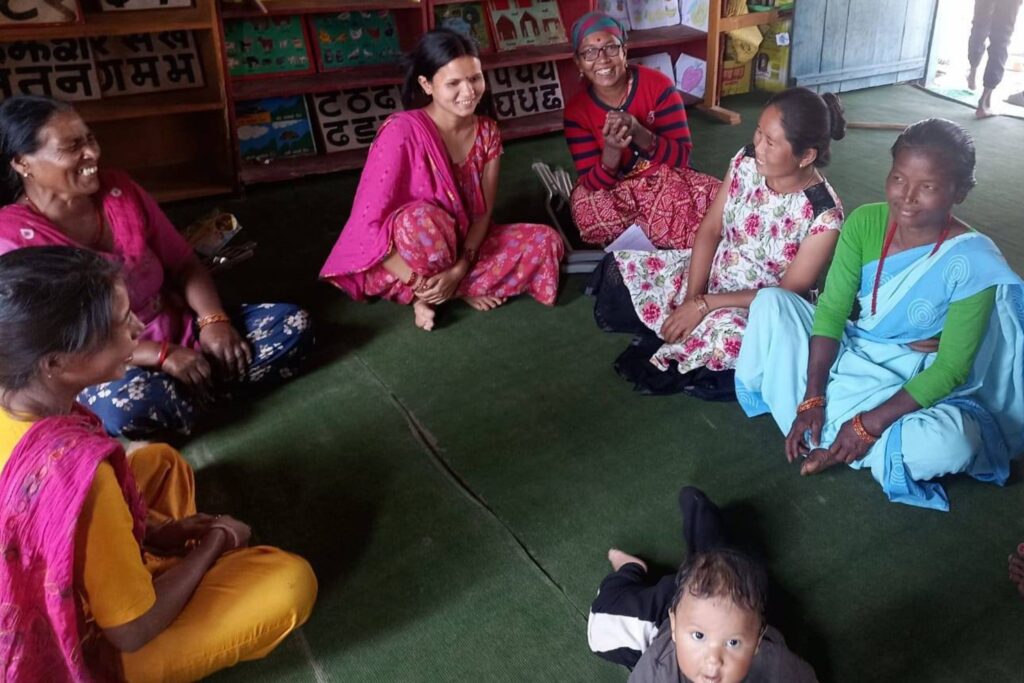 Alongside the support offered to pregnant and lactating women, Karuna implements initiatives such as peer interaction sessions and material distribution.
Peer interaction sessions involve pregnant women, their husbands, and mothers-in-law. This approach encourages open communication, understanding, and support within families, creating a network that actively promotes maternal health.
Material distributions include hygiene and nutrition supplies. These resources ensure that individuals have access to essential supplies, contributing to their health and well-being throughout pregnancy and making it a priority.
Overcoming Maternal Health Challenges
The implementation of "Congratulations!" comes with challenges. Deependra Panta explains: "The monsoon season poses difficulties in hill and mountain areas, affecting the smooth execution of activities. In remote areas like Ruby Valley, transportation becomes scarce during the monsoon, causing shortages of essential resources such as eggs, which are important for the protein intake of pregnant women. Additionally, the involvement of male and female family members in the program faces obstacles during crop plantation and harvesting seasons, limiting their participation".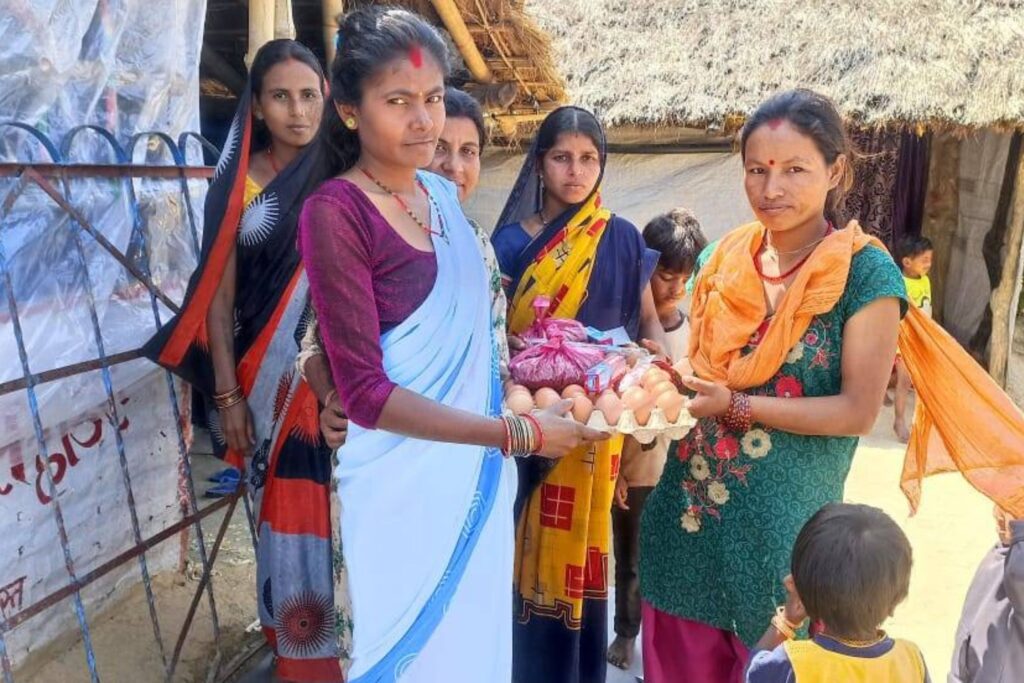 "Congratulations" meets a clear need in Nepal. Hence the team's plan to continue and even expand it in the coming months. Deependra Panta shares his vision: "Recognizing the challenges faced by recently delivered women, we aim to expand the Congratulations program to support them during this critical period of their lives. We also have initiatives put in place to enhance the quality of health services provided by healthcare facilities.
Changing Perspectives
Anjani Badai, a "Congratulations" participant, shares her experience: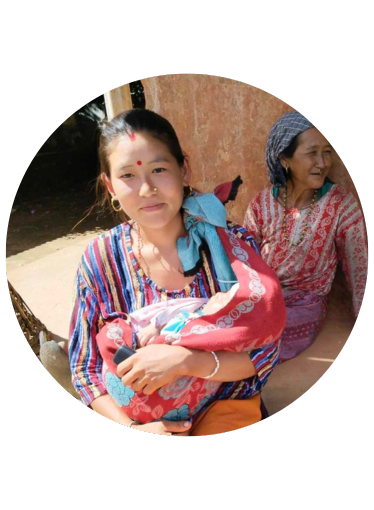 "In my family, we are a close-knit group of four members. I recently had the opportunity to participate in the Congratulations program, and it has been a transformative experience for me and my family.
During the program, I gained a deep understanding of the significance of nutritious food in ensuring a healthy pregnancy. I discovered the importance of incorporating eggs, milk, fruits, and vegetables like spinach into my diet, along with the importance of consuming essential vitamins, iron, and staying well-hydrated. Additionally, I learned the crucial role of timely check-ups and the benefits of delivering the baby in a hospital setting.
The program also enlightened me about the significance of cleanliness and hygiene, not only for the well-being of the mother but also for the health of the child. Armed with this newfound knowledge, I have wholeheartedly embraced these practices, implementing them in my daily life.
I am grateful for the wealth of information and guidance that the Congratulations program has provided. The knowledge I have gained not only benefits me but also holds promising prospects for the future of my children. Through this program, I have acquired the tools necessary to ensure the well-being and health of my family."
Anjani Badai, Baluiya Village, Kapilvastu.
Karuna-Shechen's Health and Hygiene project marks a significant milestone in the organization's mission to improve the well-being of marginalized communities in remote villages of Nepal. By launching "Congratulations" as part of this initiative, Karuna-Shechen is committed to empowering pregnant women and their families through household-level counseling, community awareness, and peer interaction programs. Collaboration with FCHVs and the distribution of essential hygiene and nutrition materials further enhances the project's impact, supporting the overall goal of improving maternal health and promoting healthier communities. Through these concerted efforts, Karuna strives to bring about lasting positive change and ensure a better, healthier future for all.
Support young mothers and their children through the Congratulations! programme.