In the remote regions of Nepal, individuals are working to shape a better future for generations to come. Early Childhood Development (ECD) is part of the effort to improve the lives of rural populations through educational, healthcare, and environmental initiatives. One of the cornerstones of these goals lies in training teachers working in ECD centers, essential places where young minds take root.
Cultivating Knowledge
Globally, access to quality education remains a challenge. According to UNESCO data, nearly 258 million children and adolescents worldwide are out of school. In Nepal, despite progress, obstacles persist, including limited geographical access, gender disparities, and insufficient resources.
ECD, often overlooked in the context of overall development, plays a vital role in building the intellectual, social, and emotional foundations of children. Karuna-Shechen recognizes this challenge and, in collaboration with the Nepalese administration and local communities, has implemented an extensive training program to enhance the skills of early childhood educators.
This initiative is part of a comprehensive education program for future generations. To promote ECD, Karuna fosters stimulating learning environments through interactive methods, such as play, poetry, theater, and excursions. Emphasis is placed on the importance of sensory pedagogy. Children explore the world through sight, sound, taste, touch, and smell. This creates a holistic learning experience where each encounter becomes an opportunity to acquire essential knowledge and skills.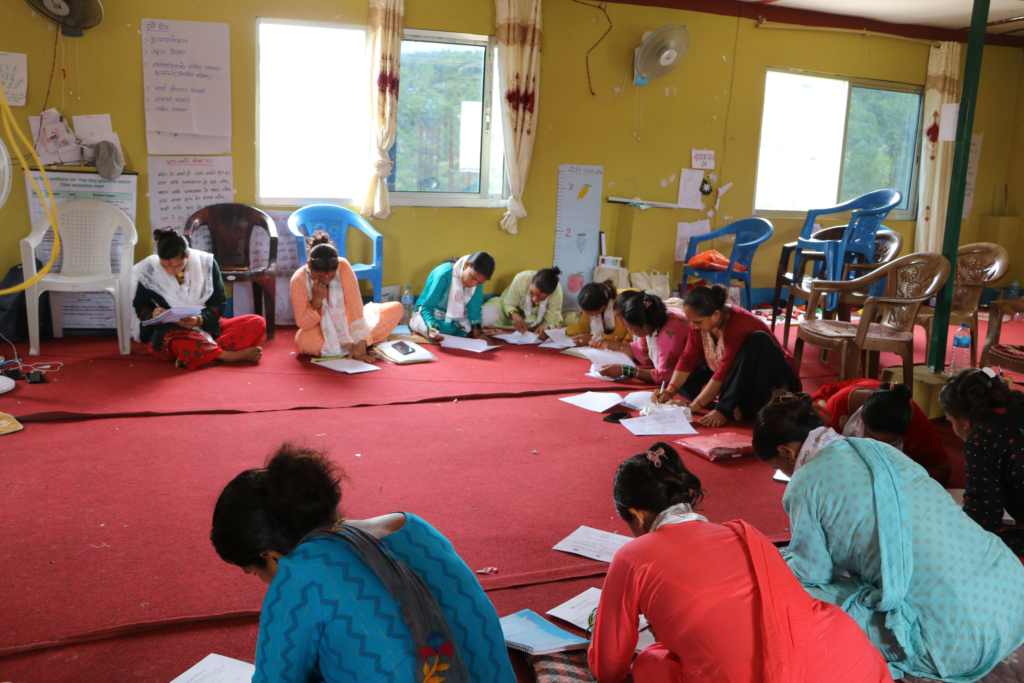 Discover the Comprehensive Program for Future Generations
Education Advocates
The teaching profession, as a whole, forms the bedrock of children's intellectual evolution. Karuna's goal is to support the development of local human resources in the field of early childhood education. Training centers host educators for 10 to 15 days, during which they are exposed to new educational methods.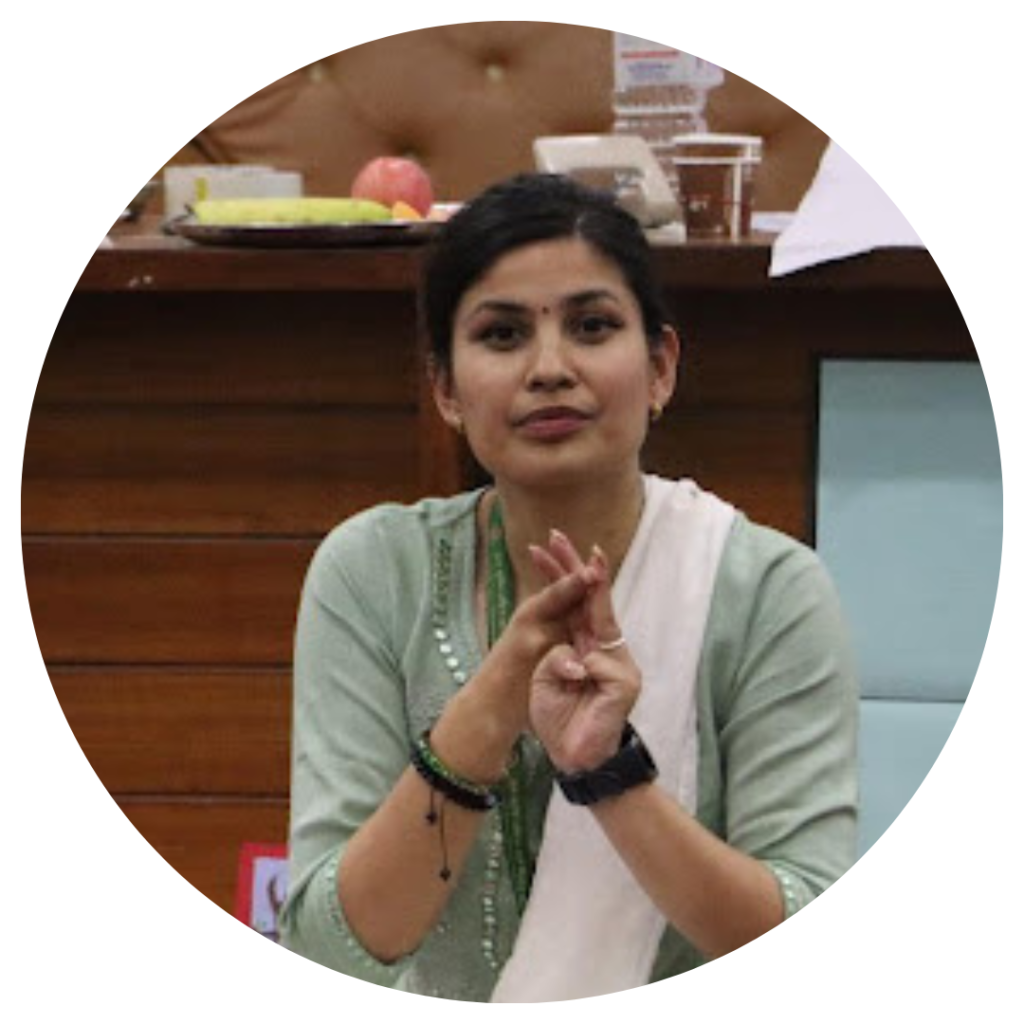 Rama Thapaliya, training officer at the Setogurans ECD center, testifies: "In many schools, teachers lack understanding of the early childhood education program and daily schedules. To address this, training in early childhood development is crucial, not only for a clear understanding of these aspects but also toacquire teaching methods tailored to children."
In 2022, a 10-day training was conducted in several districts of Nepal. These sessions brought together 15 ECD trainers, 3 social mobilizers, 1 assistant, and 1 district coordinator. This structure facilitates a connection between the teaching staff and the Nepalese administration, anchoring the importance of ECD at all levels of society.
Raising Awareness in the Administration
As Anita Sharma – a coordinator within Seto Gurans' national child development services- illustrates, sharing classrooms and lack of resources are significant challenges.
She firmly believes that raising awareness among school principals and management committees can pave the way to solve these problems: "Through our follow-up work, we have been able to emphasize the importance of early childhood development at the administrative level, leading Shivaraj municipality to allocate 200,000 NPR per early childhood development center, totaling 5 such centers."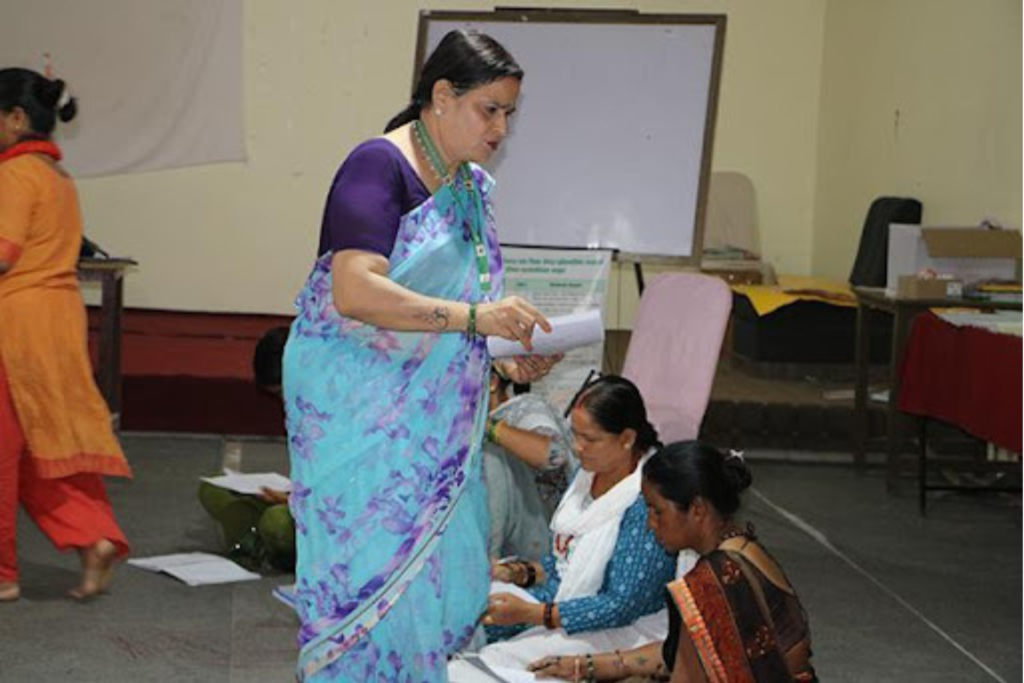 The training takes into account the interdependence of change agents. It is together – teachers, administration, and parents – that they build a better and more welcoming future for children. In 2022, 441 people benefited from this training program in Nepal.
Contribute to Teacher's Training
Holistic Approach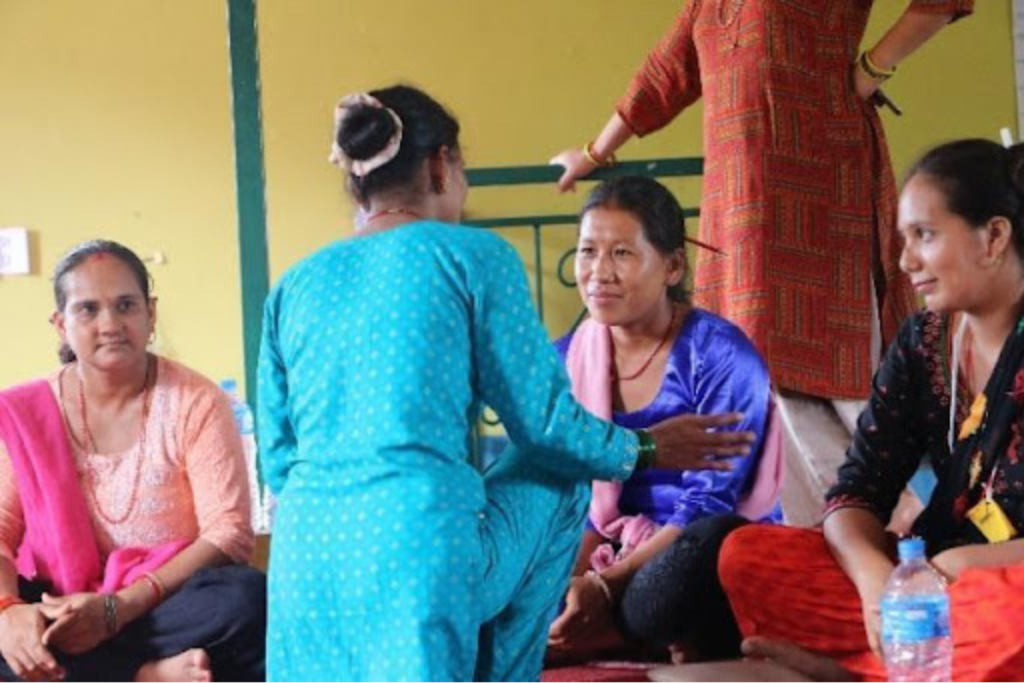 This program encompasses a deep understanding of child psychology, innovative teaching methods, and classroom management tailored to children. Teachers are trained to understand how children learn, why it is crucial to adapt education to their specific needs, and how to navigate the legal and political system related to child development in Nepal.
The training focuses on supporting local human resources and creating a nurturing teaching-learning environment. The goal is to enhance pedagogical skills, introduce modern teaching techniques, and foster a holistic learning environment for young minds.
For teachers like me, this training opens the door to a better future, a future where the potential of education in our villages can be fully realized. It's not just about acquiring knowledge but also about strengthening our capacities as educators. The teaching process becomes smoother, and we become more capable of nurturing young minds. Basic ECD training has given us the tools to navigate the complexities of education.

Yam Kumari Magar, ECD teacher for 5 years now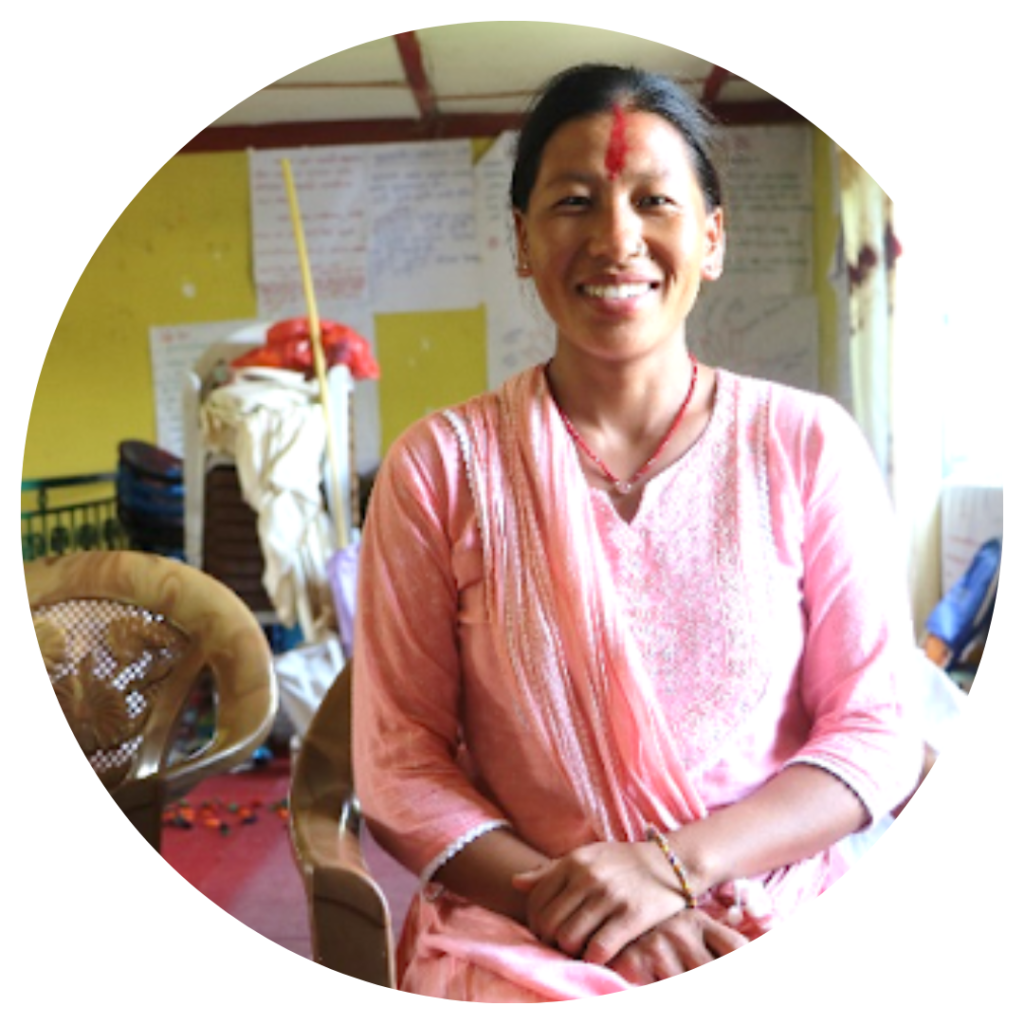 Holistic education for children considers their physical, emotional, and intellectual well-being as central. It demands individualized adaptation, recognizing each child's unique potential. Early childhood educators play a key role in integrating core subjects with sensory methods, involving core subjects and diverse sensory activities, forming the core of this approach. Animation methods such as games, poetry, and excursions are used to stimulate learning, acknowledging that children learn best through hands-on, sensory experiences. In addition to the educational aspect, the holistic approach emphasizes the overall well-being of children. This includes concepts such as personal hygiene, vaccination, balanced nutrition, and safety measures. Collaboration with families and the community is fundamental, fostering child development supported by all spheres of their socialization.
Holistic learning requires considering the foundations of their education, as well as the individuals who will accompany them in their development. By allowing them access to ECD tools, we ensure a comprehensive overview of the intellectual evolution of the youngest.
Transforming the Mind
During ECD training, both teachers and parents face the same questions and hesitations.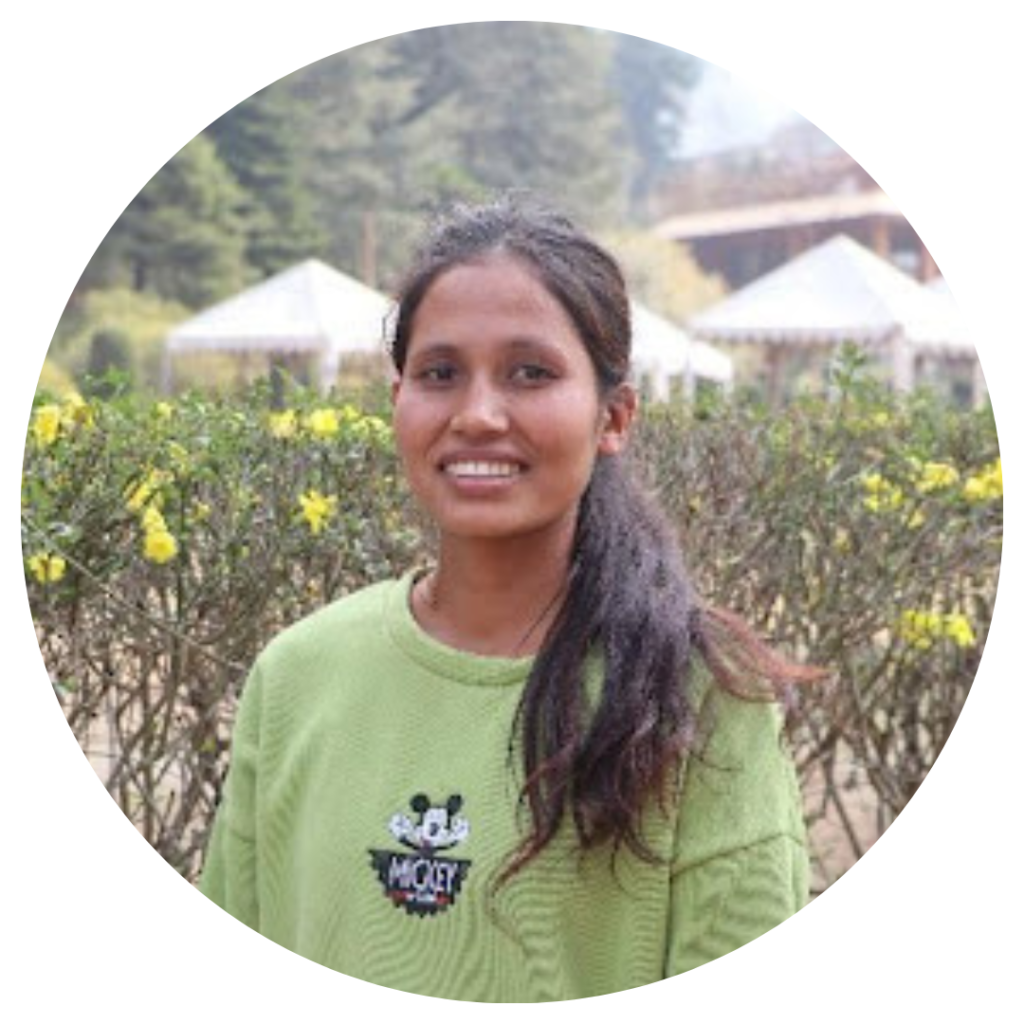 While some participants initially engage with little conviction, Pramila Ghimire, a social motivator responsible for supervising training activities, testifies to the interest in ECD they develop after this training: "Witnessing the remarkable evolution of participants, ECD teachers, has been an incredibly heartening experience. I have observed how their initial hesitation and reluctance transformed into newfound confidence."
It is crucial to raise awareness among education stakeholders about the importance of ECD. Training teachers and parents enables future generations to develop with kindness and care, to learn, and to realize their full potential. In a context where access to quality education is still challenging, Karuna focuses on a human and empathetic approach to support the youngest ones.
Karuna-Shechen believes in the positive
and far-reaching impact of altruistic child education