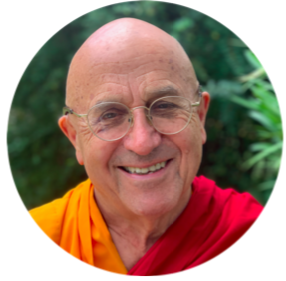 Wonder elevates us by opening vast and serene mental states in our inner landscape, which then create a sense of harmony with the world.

Matthieu Ricard
Wonder is a feeling of admiration mixed with surprise that arises at a particular moment, and allows us to emerge from chaos and noise as we open ourselves to vastness and immensity..
To be amazed is to "love and care" for those we love, and to respect what we see. Meditation and contemplation break down the barriers we put up between ourselves and the world around us.
Taking the time to be amazed is to live fully in the present moment.
Karuna and the philosophy of wonder
Karuna believes that a sense of wonder can motivate altruistic behavior, and that training the mind and heart can inform our actions and cultivate ethical engagement.
By y taking the time to marvel at the beauty of the world on a daily basis, we realize our connection to the world, to all beings and to nature. According to Karuna's vision, wonder leads to respect for the wilderness, respect leads to a desire to protect our environment, and that desire leads to action. While our contemporary life is littered with many discouraging messages, wonder gives hope, especially with regard to the environmental crisis.
The book Wonder by Matthieu Ricard
Matthieu Ricard's photographic work entitled wonderment is a tribute in text and images to the beauty of nature in all its forms. From the Himalayan peaks to the magic of Iceland, via the trails of Patagonia and the frozen rivers of the Yukon, this book offers 100 previously unpublished photographs by Matthieu Ricard, accompanied by a committed text, a cry from the heart, which humbly reminds us of the current ecological issues.
Among the memorable moments of wonder recounted by Matthieu Ricard, he recalls a morning spent on the edge of a lake at an altitude of 4,600 meters in the Himalayas. "As the sun rose, I had the impression that meditation was both inside and outside in nature. This kind of fusion cultivates wonder through a sense of belonging completely to and with the world around you."
Wonder is a moment when reasoning is suspended. There is then an impression of something beyond individuality which calls forth an emotion buried deep within us: a kind of harmony with the environment.
---
Other books to get be inspired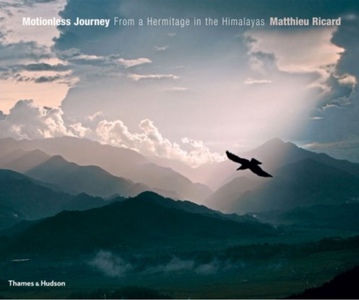 A motionless journey – The Himalayas from a hermitage
Matthieu Ricard invites us to share these magical moments of harmony with nature through a hundred of his photographs taken near his hermitage. A journey without movement in the heart of the foothills of the Nepalese Himalayas. A visual and spiritual journey illuminated by a selection of inspiring quotes.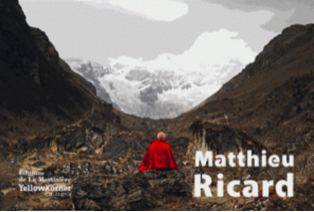 A Hymn to Beauty
Grandiose skies and fantastic lights of the Himalayas, Tibetan monasteries emerging from dreamlike morning mists, translucent moir of sacred lakes, spiritual masters deep in contemplation, joy on children's faces, nobility of magnificent old men, wild horses galloping beneath the storm, rhythms and shimmer of ceremonial dances…
---
Other resources on this theme