Karuna-Shechen and Émergences are sister organizations because of their complementary aims. Founded in 2009 by Caroline Lesire and Ilios Kotsou, Émergences organizes activities combining self-awareness and citizen involvement. Since its creation, in 2009, Émergences has been a faithful supporter of Karuna-Shechen.
Today, Caroline Lesire is the coordinator of Émergences, mother of a nine-year-old, facilitator of mindfulness and eco-psychology workshops, author of the book Donne-moi des elles, creator of the eponymous podcast, and volunteer in several organizations.
She talked to us about her commitment and
the link between Émergences and Karuna-Shechen.
Caroline Lesire: connecting people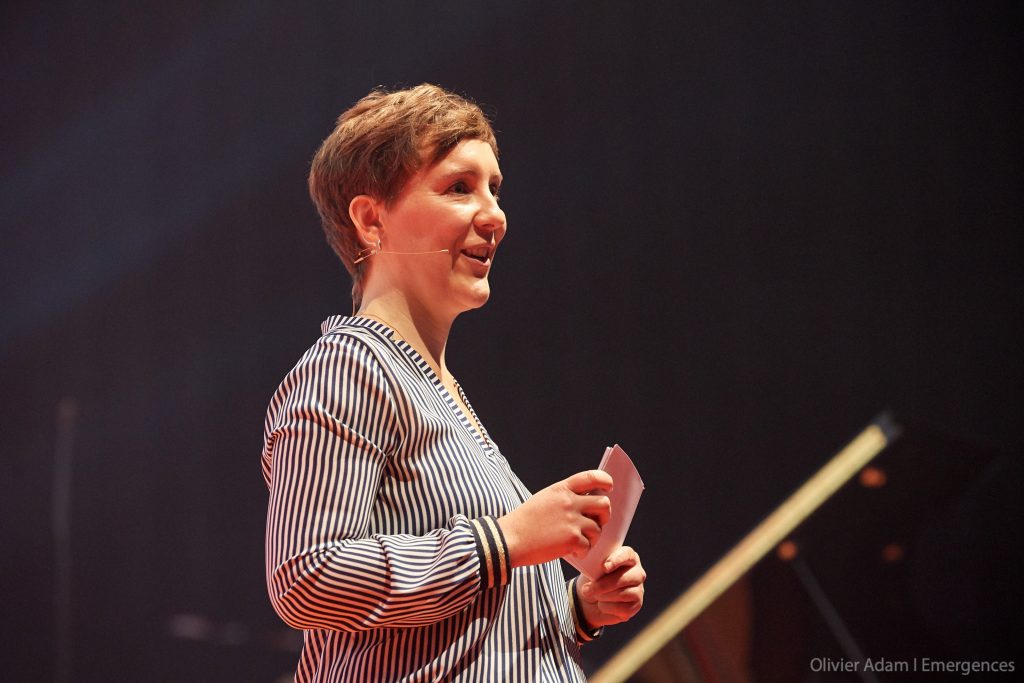 Caroline Lesire's vocation took shape during a humanitarian trip to Brazil in her senior year. Shaken by her encounter with underprivileged children and young women who were victims of violence, she decided to use her own privilege to study political science and humanitarian action at the University of Louvain, in Belgium. The injustice of this suffering continues to inform her work, whether it is for social justice, feminism, environmental conservation, or self-awareness.
Towards the end of her studies, she met Ilios Kotsou, with whom she founded the association Émergences in 2009. After graduation, Caroline worked as a project manager in international health organizations. For seven years, she traveled to different French-speaking African countries, to understand the needs and social dynamics of the people. In 2014, as Émergences' activities grew and her personal projects multiplied, she trained to become a mindfulness instructor.
Her involvement with Émergences turned into a full-time position the following year when she became the association's coordinator. In addition to this position, Caroline leads meditation workshops for birth preparation and eco-psychology workshops. In 2020, she started a master's degree in gender studies. She says this study is informed by her encounters with inspiring people and is an extension of all her life experiences. Her latest project combines three different modes of addressing a change: a book called Donne-moi des elles, a podcast of the same name, and conferences highlighting women's heritage and empowerment.
Émergences: taking science out of the lab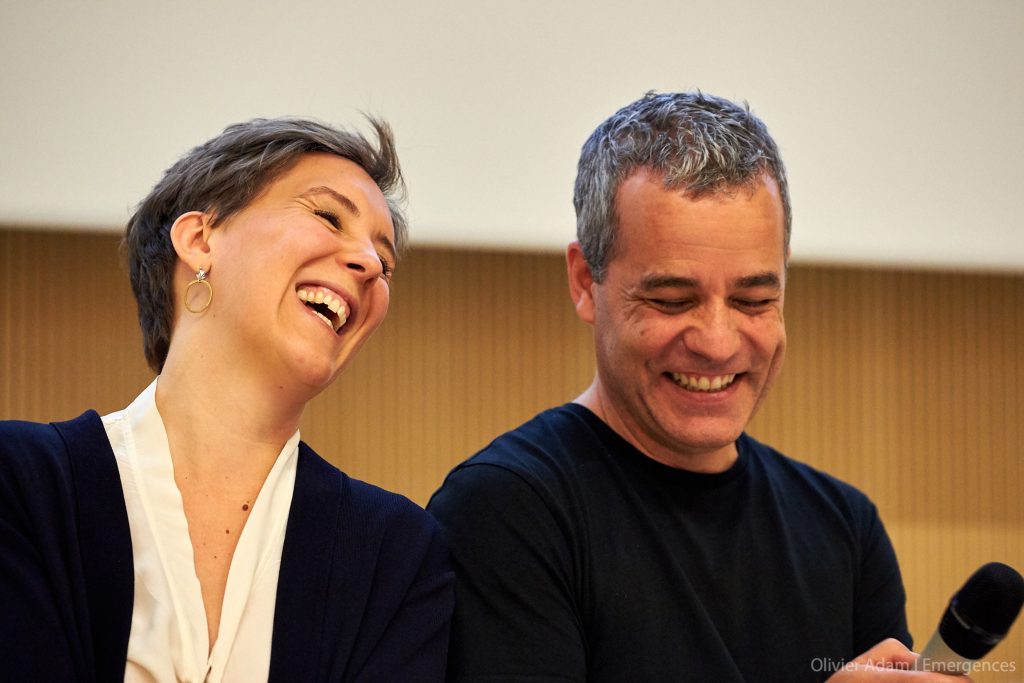 When Ilios was a child he became interested in meditation after meeting Matthieu Ricard, who was translating for Dilgo Khyentse Rinpoche at the time. Two decades later in 2007, as a young doctoral student, Ilios was invited to the Summer Research Institute of the Mind & Life Institute where he met Matthieu Ricard again. It was there that he decided to organize more such events to spread the knowledge of neuroscience and emotional intelligence to a larger audience. Ilios, who studied with Jon Kabat Zin, professor of medicine and creator of the MBSR training, decided to spread these precious tools to as many people as possible. Matthieu Ricard wanted to get involved in the project and became a sponsor of "Émergences", and of the first meeting of the Journées Émergences.
The goal of Émergences is really to share this valuable knowledge; to get science out of the lab and make it accessible to all" Self-awareness shouldn't be a luxury.

Caroline Lesire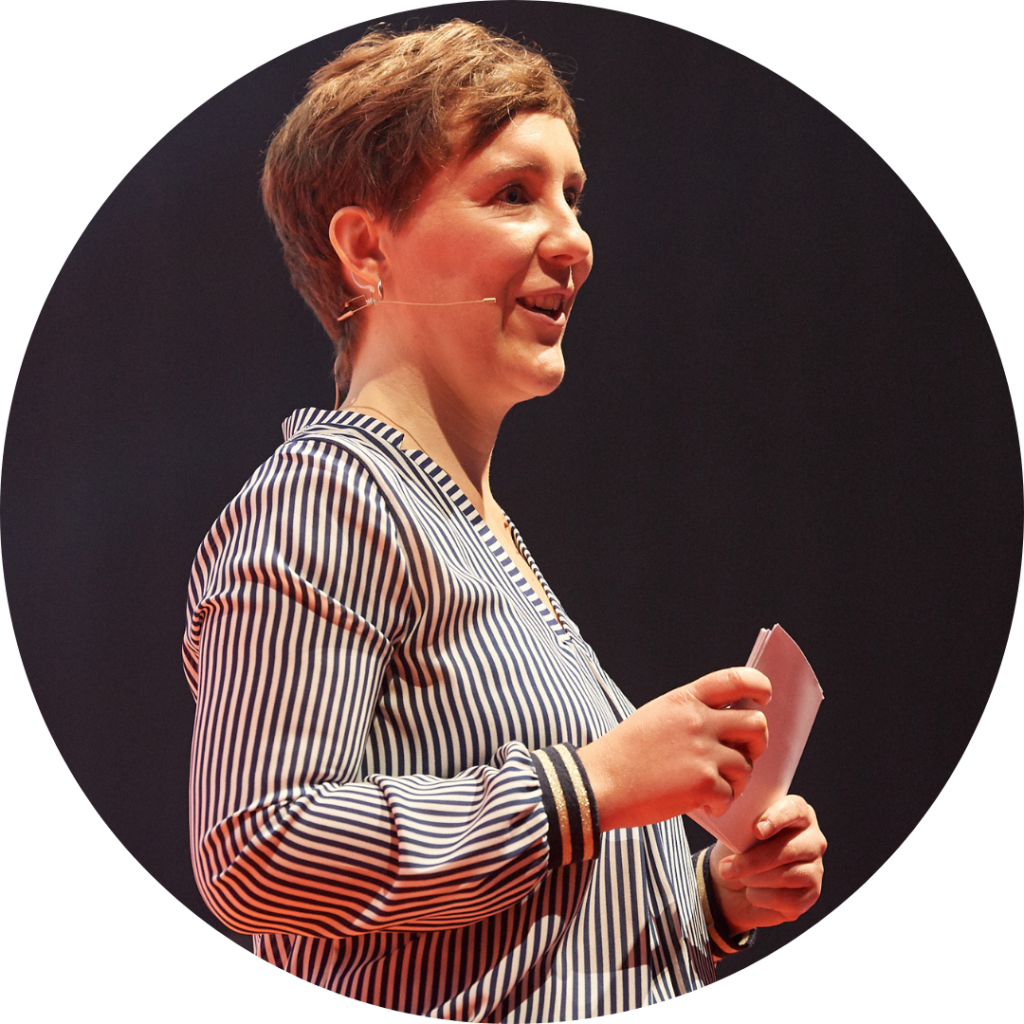 This year, the theme of the Journées Émergences was interdependence and the power of our bonds. Distinguished speakers such as Christophe André (psychiatrist), Fabienne Brugère (philosopher), Salomé Van Billoen (criminologist specialized in restorative justice), Steven Laureys (neurologist) and, of course, Matthieu Ricard, were present. They took turns sharing their research projects, leading meditations, exchanging ideas with the public, and using art as the basis for contemplation.
To illustrate the power of their bonds, everyone wove a willow branch into a wicker basket, which was then auctioned off for the benefit of Karuna-Shechen. Indeed, every year since the first conference, part of the proceeds go to support projects run by Emergences or like-minded associations, such as Karuna-Shechen. The next edition of the Journées Émergences will take place on September second and third, 2023, in Brussels on the topic of love.
More than the amount, it's the gesture that matters. It is above all a way to make good use of our privilege and to sow seeds of peace and justice.

Caroline Lesire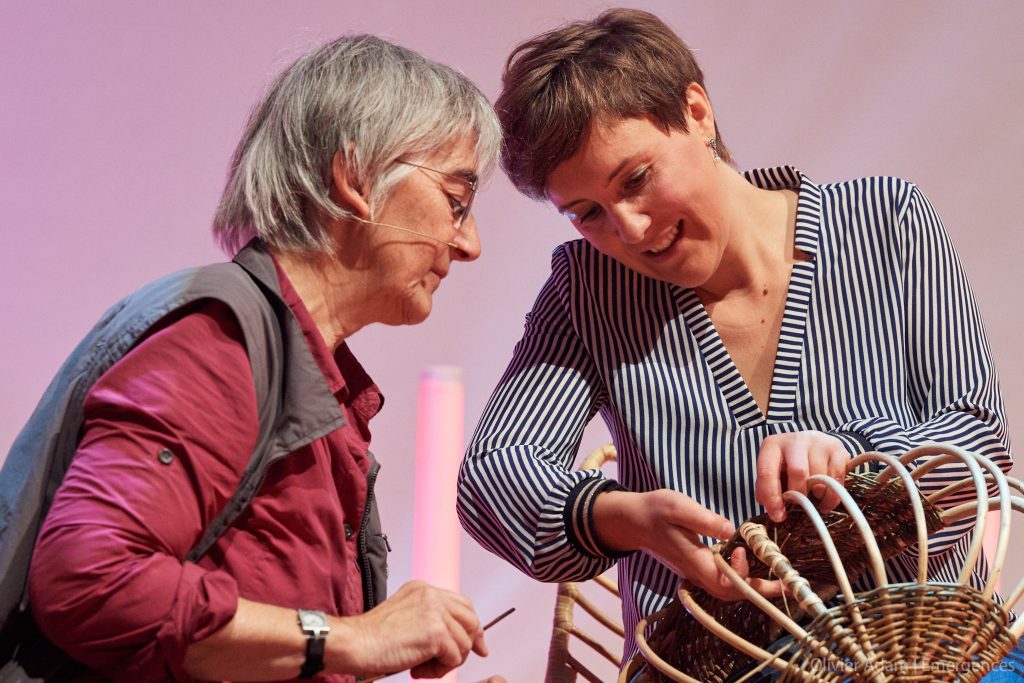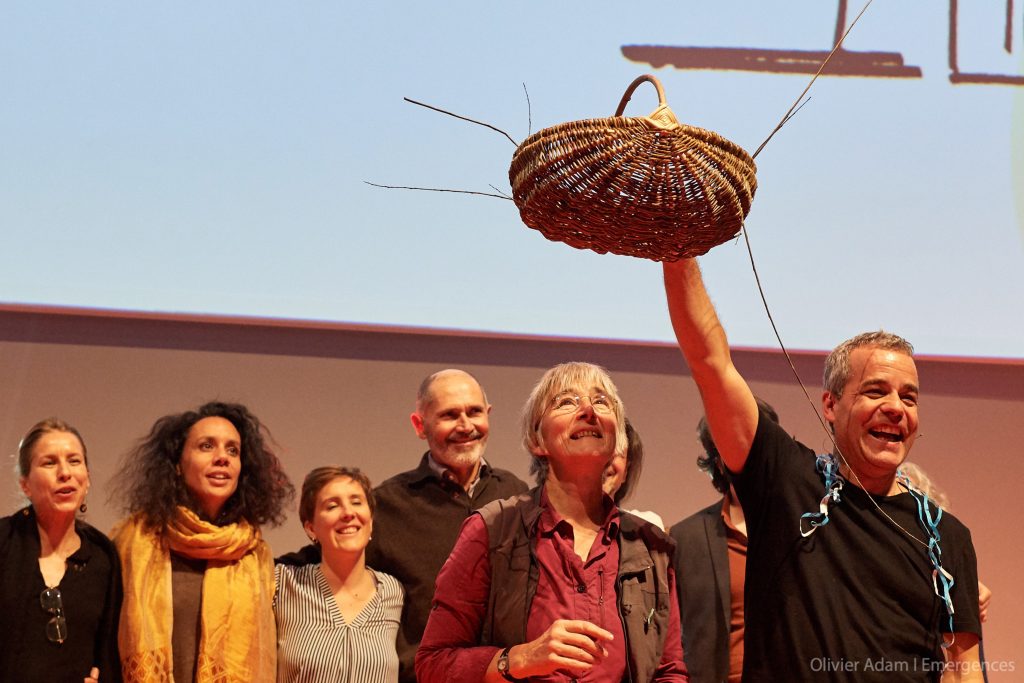 You too can sow seeds of peace and justice
by supporting communities in India and Nepal
Two sister associations: from self-awareness to humanitarian commitment
The link between Karuna-Shechen and Émergences does not stop at financial support. It is based on mutual gratitude and respect. In addition to having Matthieu Ricard as their guide, they are both committed to self-knowledge, benevolence, and openness to others.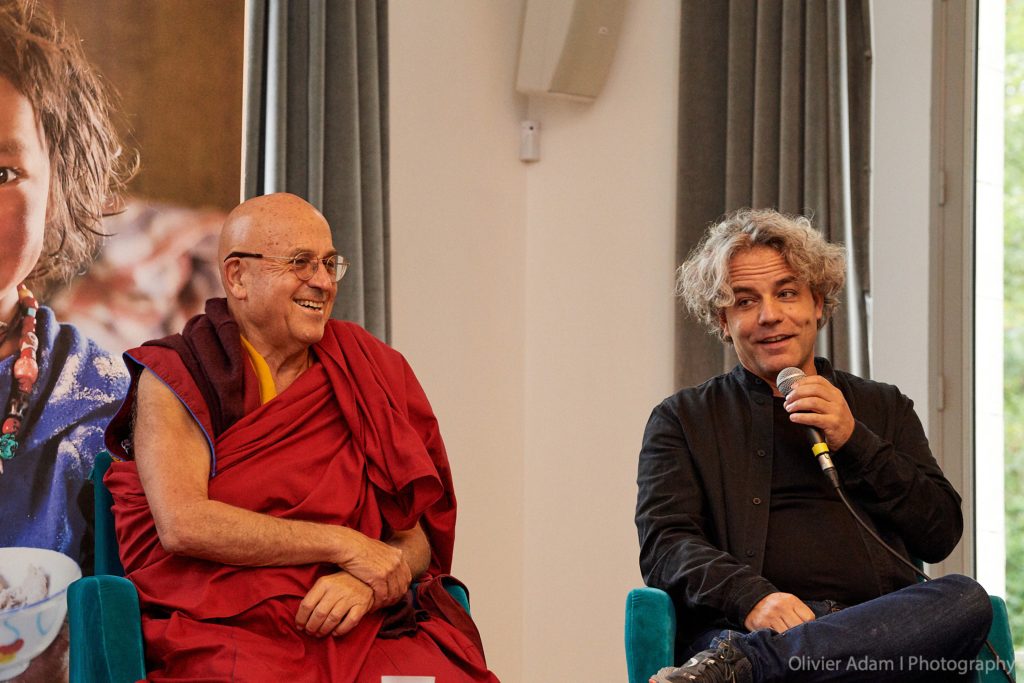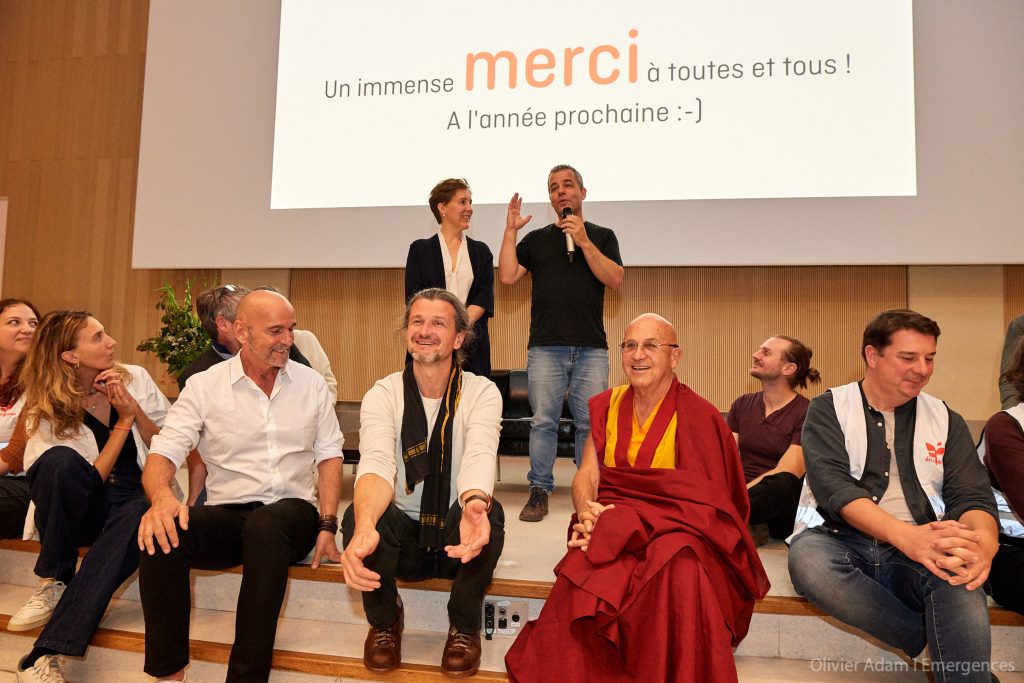 In 2013, Caroline and Ilios traveled to the field with Matthieu Ricard and some members of Karuna-Shechen. Caroline was struck by the professionalism of the teams and the role they occupy in the projects. Matthieu's deep knowledge, dynamism, and sincere interest in each project also impressed them. The fact that there was no hierarchy and that the needs of the people were listened to and respected was very important to Ilios and Caroline, as well.
"Matthieu made sure that the people in the field had the opportunity to do their inner work, questioning the reasons for their humanitarian commitment on an individual level. It was different from what I had ever experienced before," Caroline said.
The trust that unites Émergences and Karuna is continually reinforced by the conviction of the usefulness of each other's work, the knowledge of the sincere motivation that drives each of its members, and the appreciation of the benefits of its programs.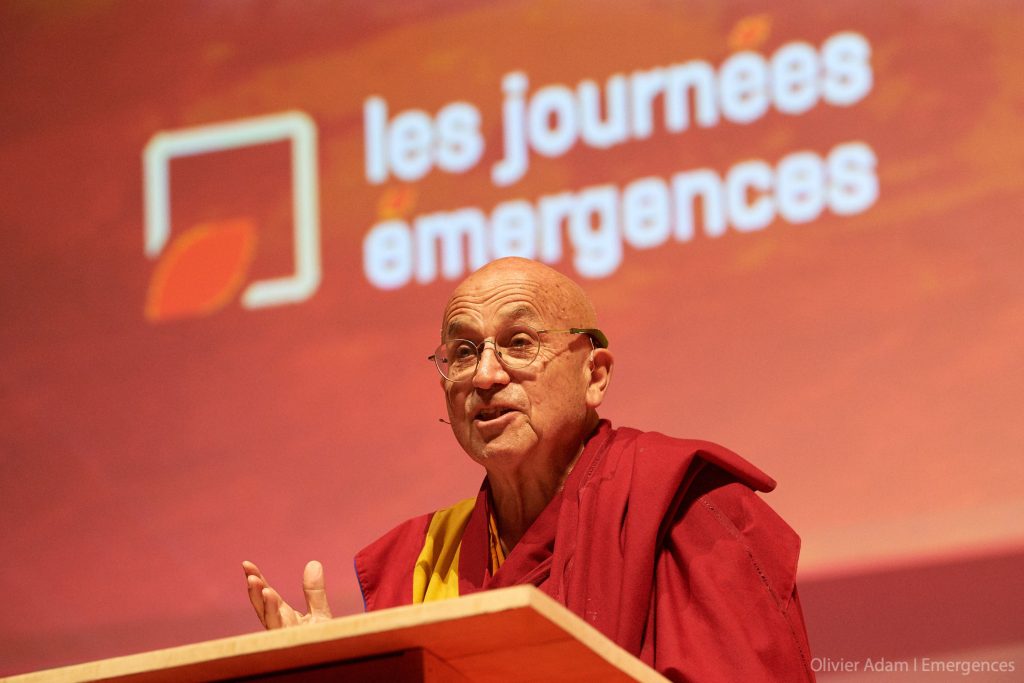 While the "Journées Émergences" meetings are the association's flagship events, the association also organizes conferences and training cycles, publishes books summarizing the "Journées Émergences" and creates videos on topics related to mindfulness, eco-psychology, and commitment. During the Covid isolation in 2020, and still to this day, Emergences has responded to peoples' needs and distress by organizing free meditations on Facebook. These led to the creation of the application Prezens, which offers guided meditations available to everyone. Prezens offers more than 25 programs and 300 meditations to encourage people to meditate for themselves, for others, and for the planet.
Meditation, to me, firstly means resistingall injunctions and conditionings . It consists of taking a break, formulating intentions, and focusing our attention on generating trust, generosity, and altruism to connect with the world.

Caroline Lesire
"Self-awareness and engagement are actually linked," Caroline says. "It includes identifying why you do what you do, knowing your limits, and making sure your values align with your daily work. And while not all injustices are our fault or our responsibility", she explains. "It's everyone's responsibility to open their eyes to their privilege".
After years in the international development sector, Caroline Lesire knows that it is essential to take the time to find out what causes resonate with us and why we want to be part of them. We also have to learn to take time for ourself, to find our balance in order to survive.
"Acting for others means opening to our interdependence, and interconnection." Caroline states. "It is seeing how much we need others, as well as how much others need us. It is to experience the links that unite us. Commitment allows us to live an integrated unity: in a team, in our bodies, and in our experiences. But we must be careful to observe ourselves in order to respect our commitments and respect our personal limits. Finally, committing oneself to ease the suffering of others does not mean forgetting the beautiful things that continue to happen all around us."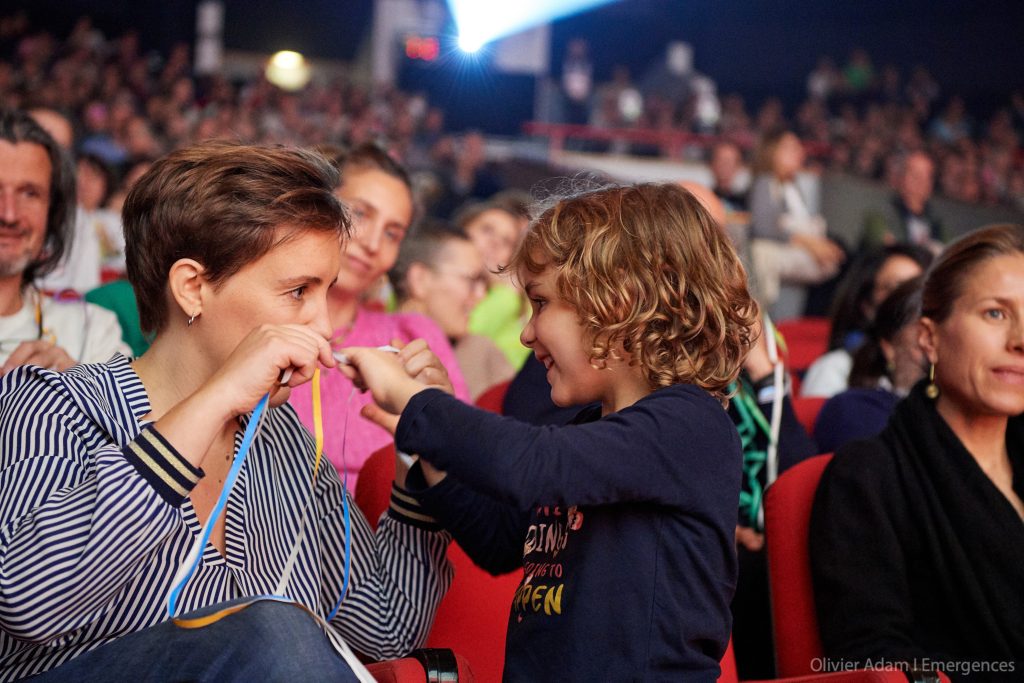 'Empowerment of women through meditative tools'
with Caroline Lesire, Hermès Garanger et Laurence Bibas
---
The fifteen years of unwavering support by Caroline, Ilios, and Émergences, philanthropists, partners, and patrons have enabled Karuna to carry out projects in India, Nepal, and France, improving the living conditions of tens of thousands of people. The well-being of communities and their empowerment remain at the center of all its programs.
Karuna-Shechen ne saurait exprimer toute sa gratitude
pour leur présence, leur dévouement et leur générosité.