I want to know nature in its strongest expressions, because in front of its greatness, Man finds his fragility. Confronted with these environments, he must show a deep and sincere humility.

Vincent Munier
The Photoby online gallery, in collaboration with Matthieu Ricard, invites you to discover wonderment by hosting a photographic exhibition.
Why organise an exhibition?
According to Matthieu Ricard, "Wonder produces a delight as difficult to describe as the taste of wild honey. It arouses admiration, respect, a desire to care for its object and an appreciation of its unique qualities."
This is what the exhibition of Matthieu's photographs can offer: the rediscovery of living things and the opportunity to change one's view of the world.
Gallery, museum, company, public garden… A photographic exhibition can be an opportunity to advocate for a world that takes better care of living things, that preserves our ecosystems and that takes action to build a better future for the generations to come.
Take action by sharing the wonder

Some examples…
Indoors or outdoors, on the theme of nature, wisdom or solidarity, the possibilities for a photographic exhibition are numerous!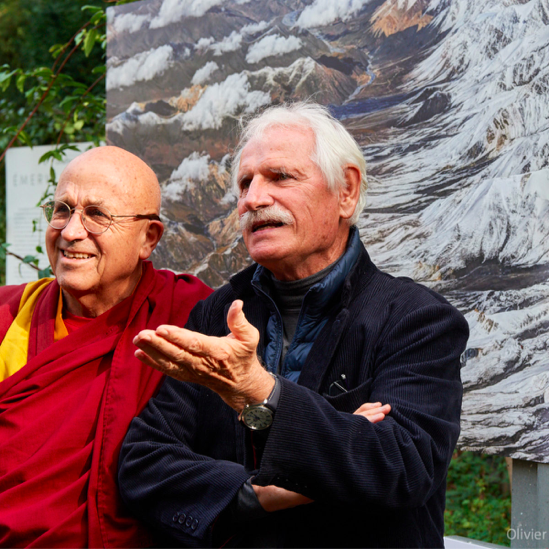 Photography in the heart of nature
In 2020, the GoodPlanet Foundation exhibited Wonder on outdoor panels in the heart of their gardens. The objective? To arouse wonder in a place dedicated to ecology and humanism, as well as to encourage the building of a more sustainable and united world in the spirit of sharing and benevolence.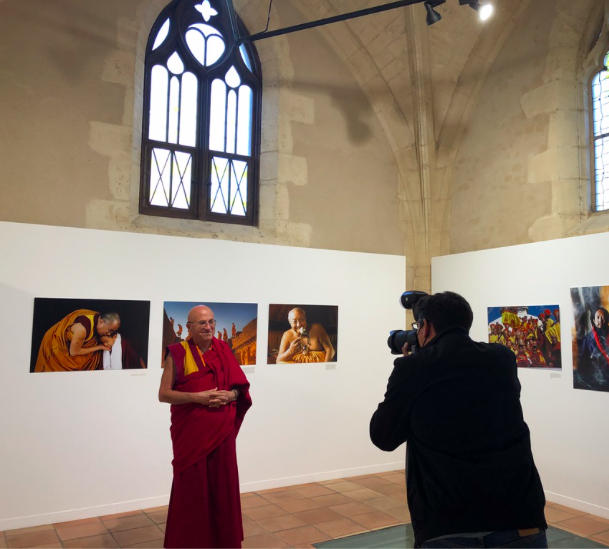 Photography invites itself in new places
From September to November 2021, the church in the town of Mérignac hosted the exhibition Painting with Light by Matthieu Ricard. Photography–in a place like a church, a school, a public garden–can surprise and reach an unexpected audience.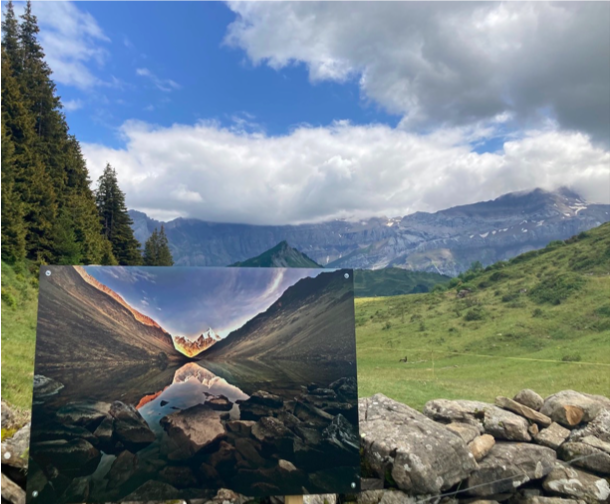 Photography as an educational journey
During the summer of 2021, Matthieu's photographs were displayed on an alpine trail in Switzerland, where they found their rightful place in an educational trail, in the middle of nature, on the theme of sustainability and biodiversity.
---
To organise an exhibition in your structure, please contact our collaborator Fanchon Lavigne: contact@photoby.fr