The Tihar or Deepawali Festival takes place for five days in the month October or November, a few weeks after the Dashain Festival. It is celebrated in Nepal and some parts of India. Also called the "Festival of Lights" it is similar to the Diwali Festival, which takes place in India. Diwali and Tihar both praise the ties that unite brothers and sisters and are meant to worship the gods and certain animals.
Tihar, a celebration with multiple meanings
Honoring animals
During the four first days of Tihar, crows, dogs, cows, and steers are glorified. Nepalese offer them food and garlands while applying tika (a mix of yogurt, rice, and vermillion pigments) on their foreheads to express gratitude for their fidelity and helpfulness.
Showing appreciation for one's siblings
Bhai Tika, the last day of Tihar, is devoted to the link between siblings, in reference to the lives of Yamuna and Yama. According to the myth, Yamuna (who gave her name to a sacred river after she died) could not communicate directly with f her brother so she regularly sent him messages with the help of cows, dogs, and crows. When she finally met Yama, she applied a tika on his forehead and put a wreath on his head, then encircled him with a mix of oil, mustard, flowers, and Dubo plants, and asked him not to move before it dried. Since then, this ritual is perceived as a protection against the threats of illness and death.

The brothers are then worshipped and get the vibrant, frequently rainbow-colored tika painted on their foreheads. They are then decked with the flower garland, or occasionally with a turf grass garland. If none of these options are feasible, a bundle of turf grass is placed on their head or ear. After the gift and masala are given, the brothers rub their sisters' feet and present them with presents, usually money or clothing. After the ritual, sisters spoil their brothers with lavish dinners, a bounty of presents, and a "Shagun" of sweets and fruits.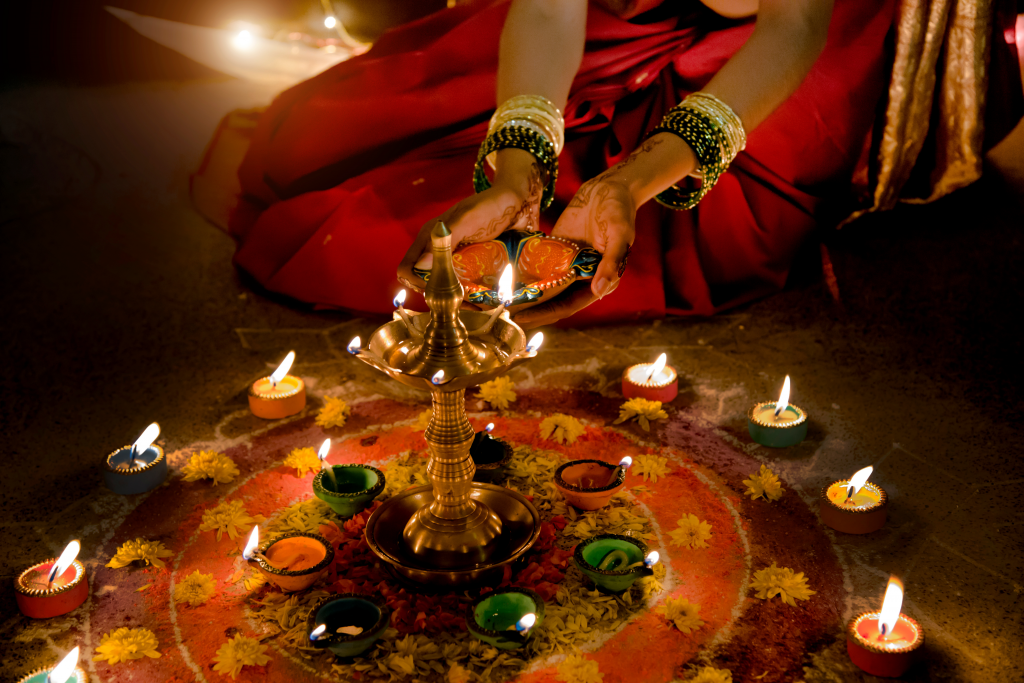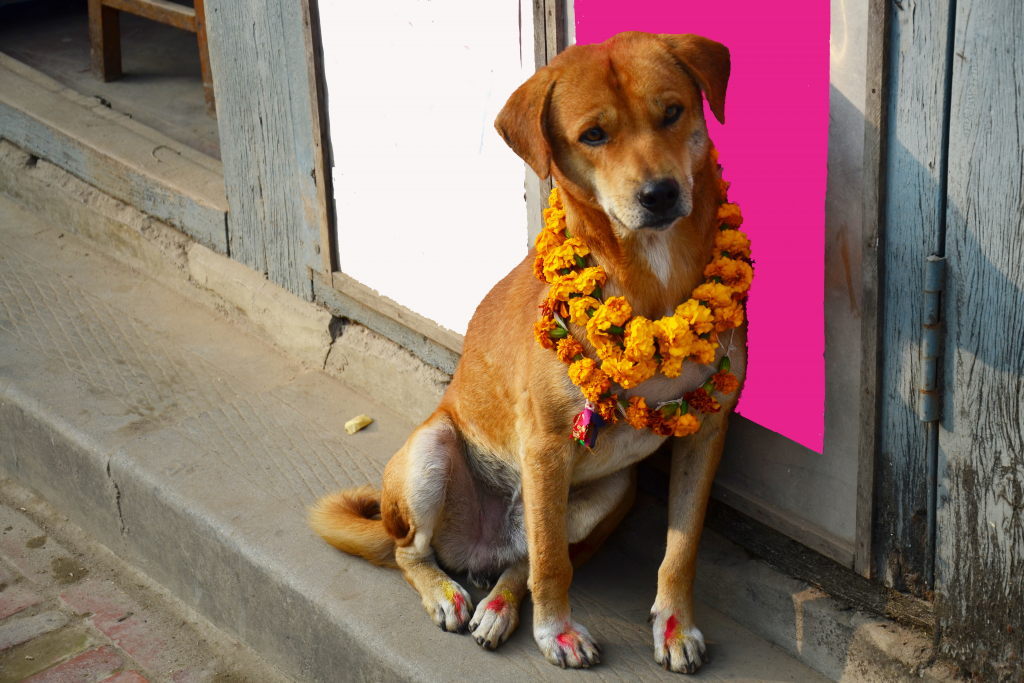 ---
Diwali, a festival joyful and inclusive
In India, Diwali is celebrated by Hindu, Jain, Sikh, and some Buddhist communities. Its origins vary according to each community's beliefs, and within the Hindu religion. Primarily it signifies the victory of good over evil and light over darkness, but it also symbolizes King Rama with his wife Sita's return to their kingdom, where they were welcomed by blazing lights and candles.
Welcoming light in the homes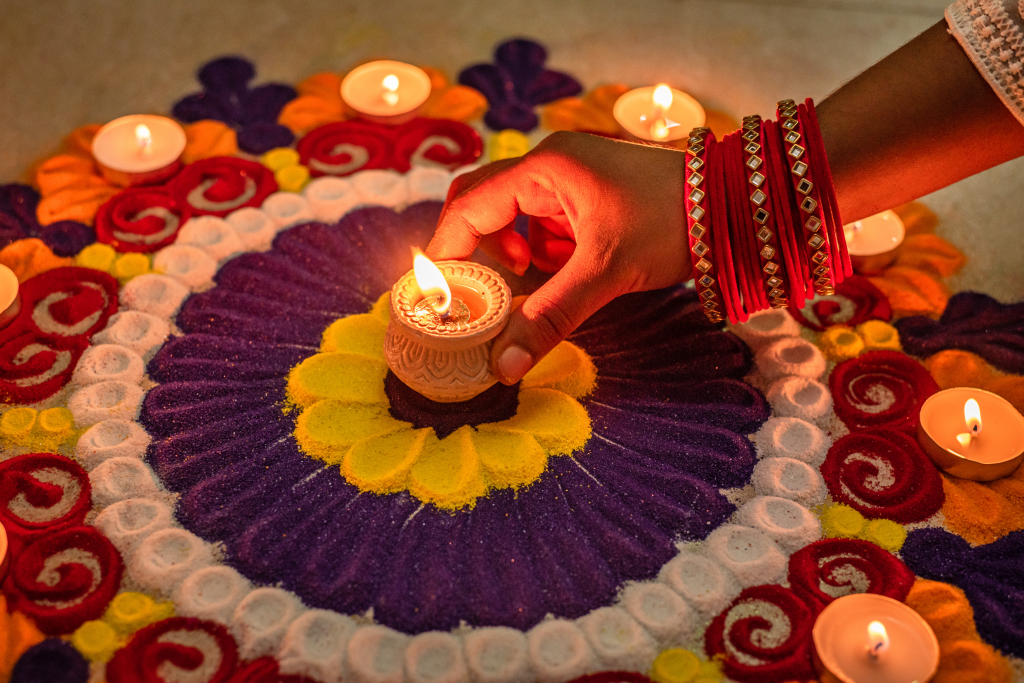 The first day of Diwali is devoted to decorating houses with candles and oil lamps, which are meant to please God Yama and keep death at a distance. The next day celebrates the defeat of Narakasura, an impure demon. People visit their families and neighbors and take time to pray in temples. The third day designates Diwali itself and is spent worshiping Lakshmi, the goddess of wealth. Day four is the day of marital love and marks the beginning of a new year in the Hindu Vikram calendar, which is used in the North of India. The final day is dedicated to the connection between brothers and sisters, as it is in Nepal.
Throughout the festival, houses are beautifully decorated with lights, candles, and drawings made with rice flour (rangoli). People bring gifts and food when they visit each other with the intention of evicting evil and troublesome spirits. These days are also filled with laughter, conversations, and fireworks.
Creating intercultural exchanges
Like several festivities in Nepal and India, Diwali brings families and communities closer. It constitutes yet another opportunity to tighten bonds and spend time together, celebrating the victory of good over evil.
The Diwali Festival has also evolved into a symbol of inclusion and cultural exchange, as is demonstrated when Indian soldiers offer food and homemade gifts to Pakistani soldiers, who then give them candies in return.