As International Women's Day approaches, Karuna-Shechen proposes to introduce inspiring women. Each one, in her own way, managed to overcome prejudice to achieve her dreams. Today, Putul tells us her story.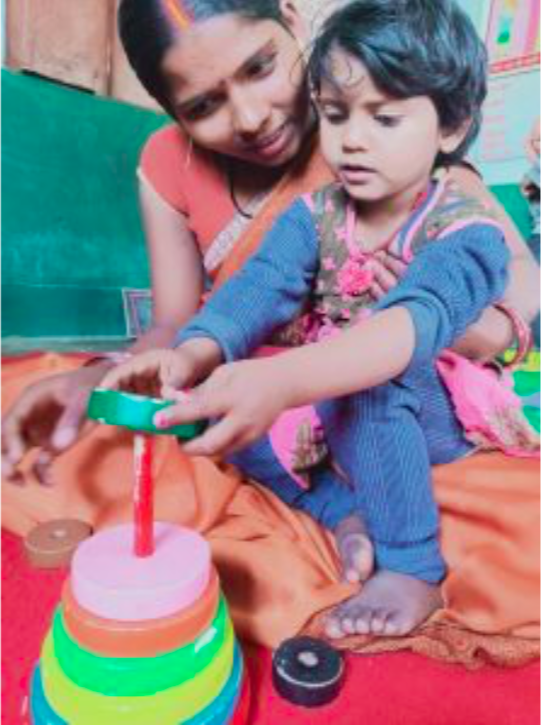 My name is Putul and I live in the village of Belgoghar, in the state of Bihar, India. Ever since I was a little girl, I have dreamed of being independent and fending for myself. I was married at a very young age, and after that, I quickly gave birth to my two children. We didn't have much money, and my husband wouldn't let me work, so I did everything I could to help out by staying home.
Then I met Didi, a teacher who works in a kindergarten supported by Karuna. She was giving a course to the parents, to teach us the basics of benevolent education. I learned so much that I wanted to do more! I volunteered to help Didi, and by working with her, I gained confidence in myself.
Last year, Karuna offered to hire me as an assistant teacher. At first, my family and my village were not supportive. My neighbors stopped talking to me: they were not happy that I was not staying at home. This made me feel sad, but it never changed my mind.
Gradually, the people around me asked me questions, to try to understand my work. And now they support me completely. I even know women in my village who say I inspired them, and who would like to work and become independent.
This job has changed me: before, I didn't dare to say or do anything to change things. Now, if I meet a challenge on my way, I take it!
Karuna-Shechen is working to enable Putul and hundreds of other women to become agents of change for themselves and their village, particularly through access to new professional opportunities. Thanks to your support, our programs reveal these women in a new light: they acquire a new place in their family and their community.
You can help them