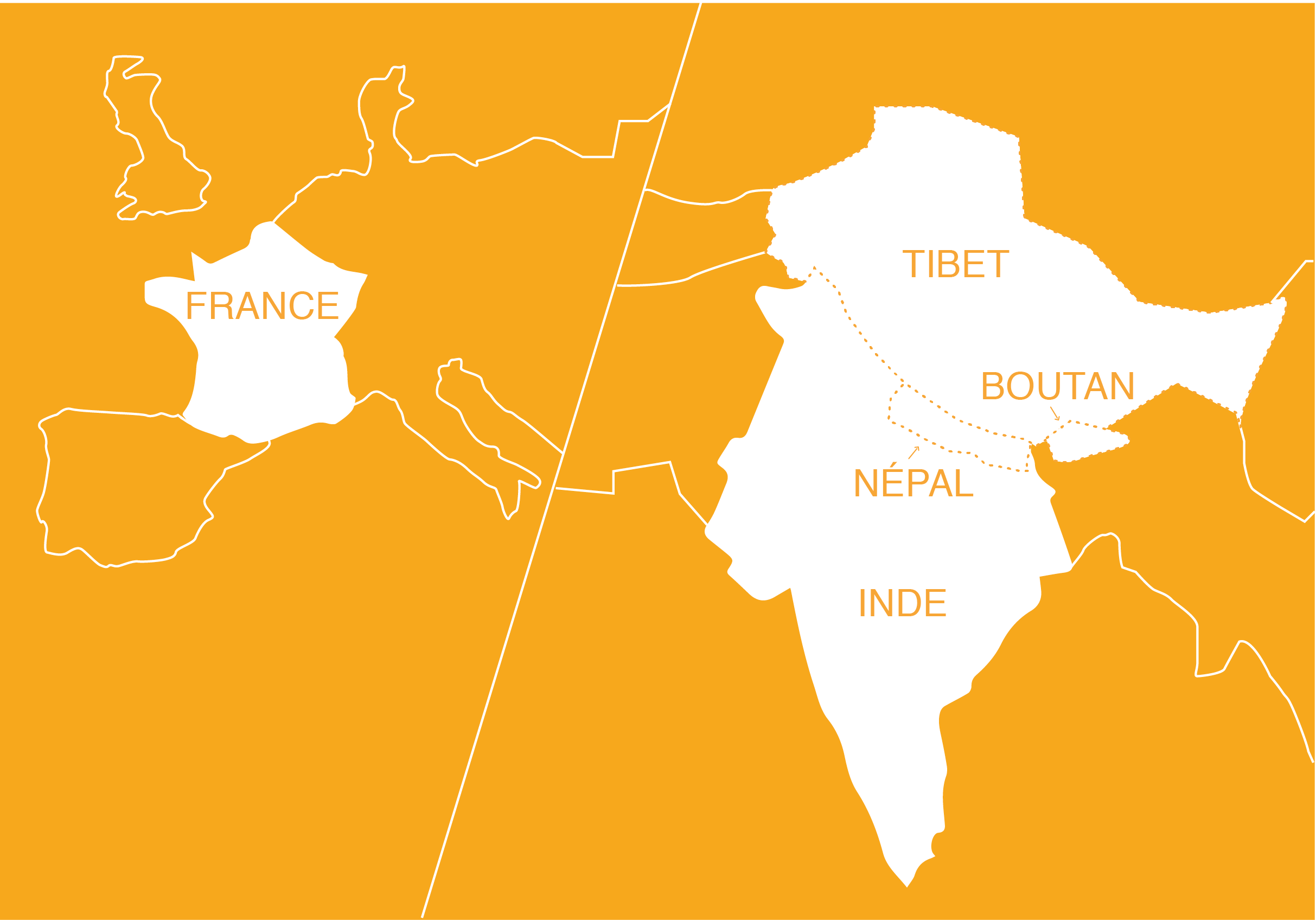 For 20 years, Karuna-Shechen has been working to break the cycle of extreme poverty and to develop the full potential of the poorest women, men and children in India, Nepal and Tibet.
The families we support live in remote rural areas where they have little or no access to health services, quality education or economic opportunities.
We support these people by empowering them, to be agents of their own development and enhance their resilience. This is how they move towards a better future.
More than 446,000 people and 17,500 animals benefited from our support in 2021.
Our programs
Health & hygiene
Saving lives, alleviating suffering and preserving the health of the most vulnerable.
In India as in Nepal, the regions in which we work have limited material,
financial and geographic access to health care

39,600 medical consultations

19,700 women educated about menstrual hygiene

17,500 animals treated
Care for the whole family
Responding to a variety of conditions
Bringing care to remote areas
Using technology to find the cause of pathologies
Raising awareness and addressing their specific needs
Raising awareness of hygiene and building toilets
Treating and ameliorating the suffering of animals
Helping in crisis situations and building resilience
Education
Strengthening access to quality education for all.
Education is not only a means of improving living conditions, but also a tool for the overall development of the individual. It is a key factor in promoting equality and autonomy.

9,700 children supported
in their schooling

6,000 children
in kindergarten

220 adults taught
to read and write
Early childhood development
Educating with joy, cultivating values of cooperation and sharing
Rehabilitate, provide materials and educational tools
Learning reading, counting and other essential skills
Supporting teachers in teaching methods
Helping teens build a better future
Food security
Fighting malnutrition while respecting the environment.
Malnutrition encompasses both undernutrition and overnutrition, two phenomena that coexist in India and Nepal, countries that are currently experiencing a two-speed growth.

35,000 households
vegetable garden

350 families
use drip irrigation

9.87 t of food for
the Covid emergency
Organic vegetable gardens
Enabling quality food based on traditional and responsible agriculture
Irrigate crops all year round while respecting ressources
Facilitating access to water through the creation of ponds and wells
Helping in crisis situations and building resilience
Economic development
Empowerment to be agents of change. People in rural and mountainous regions of India and Nepal lack job opportunities, training, and support.

5 women
e-rickshaw drivers

180 financial grants
for a micro-business

18 women solar
energy entrepreneurs
Training in responsible agriculture
Securing an income through creative arts
Providing access to technical and practical knowledge
Training for tomorrow's jobs
Providing financial support for business creation
Environment
Promoting practices respectful of nature and life. The effects of climate change are already at work in our regions of intervention severe droughts and torrential rains follow one another, strongly impacting the poorest populations, who have no means to adapt.

35,000 trees
planted

13,600 jute bags
distributed

600 households
with solar energy
Raising awareness and promoting responsible practices
Offering sustainable, responsible and healthy energy
Fight against global warming and preserve biodiversity
Partner projects
Supporting innovative programs of inspiring organisations.
Since 2020, Karuna-Shechen has been committed to supporting and co-constructing innovative and collaborative projects that are aligned with our missions and values.

90 people trained
in resilience tools

10,650 beneficiaries
of better health

8 social entrepreneurs
finacially supported
With Mindfulness Solidaire and the SamuSocial de Paris, caring for those who care
With Calcutta Rescue, providing access to basic health services
Supporting entrepreneurship
With the Loden Foundation, providing economic opportunities
Intervention strategies
Our programs are based on intervention methods that guide our actions and permeate every employee in the field.