Nabina Tamang has been a vet technician for Karuna-Shechen for a year. She lives in Serthung, Ward 3 of the Ruby Valley rural municipality with her young son and parents in law, while her husband works abroad.
She enjoys the different aspects of being a vet technician : "Throughout time, my enthusiasm for my profession has grown. In addition to helping farmers, I also get to help animals, which is why I truly value my job as a vet technician. Serving my community's residents is something I am really passionate about".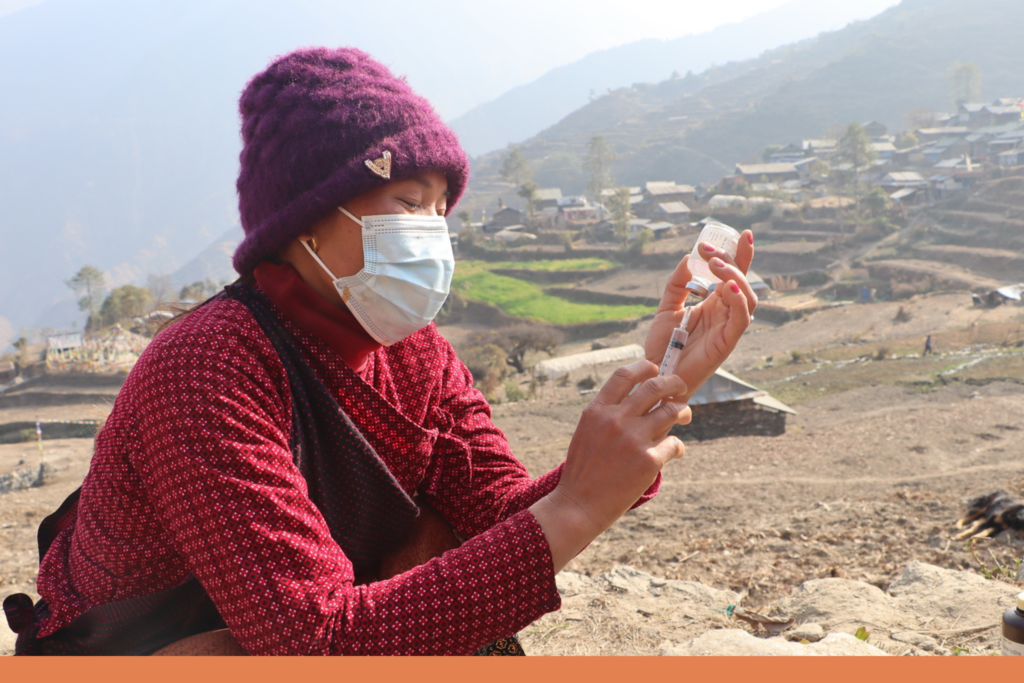 Being a vet technician is a difficult job, but it does not keep Nabina from looking to acquire new knowledge and challenge herself: "learning new ideas and concepts is another one of my great passions, especially when they pertain to the veterinary profession. In addition to my family, education is what I value most. In order to succeed in life, education is really essential. Being a vet technician requires me to travel extensively to several intervention villages, but whenever I have free time, I enjoy using the internet to educate myself on new veterinary ideas. I like watching videos and learning new skills, as well as information on treatments and diseases related to animals".
Her father, Maanman Tamang, 52-year-old, sees how she thrives in a stimulating environment : "I am confident that if she is given further training or opportunity, my daughter will thrive in everything she sets her mind to. Women are capable of doing anything; they have simply been denied access to opportunities and platforms."
The position of vet technician is very male-dominated. Being enrolled in veterinary school was already a clash with the social position that was assigned to her : "I think it is important for us women to be independent and empowered.
Everyone in my village used to be against females going to school, but things are changing—slowly, certainly, but they are. But I'm grateful that though it was conventional for males in my community to enroll in vet school, my father decided to enroll me nevertheless, disregarding stereotypes and cultural expectations. Would there be a civilization if there were no women? I frequently ask myself this question. So why practice discrimination when both men and women can work equally?".
Nabina's hard work is recognized by the people around her like her father, who highlights how proud he is : "I genuinely feel that my one daughter is accomplishing more than my two sons. I've seen how enthusiastic she is about her work, and after viewing it, I can say she's courageous and determined. I've seen a few male vet technicians in our community who are terrified when they see blood or have to treat it; they also avoid going to other locations, but my daughter has become braver and more adept in her career".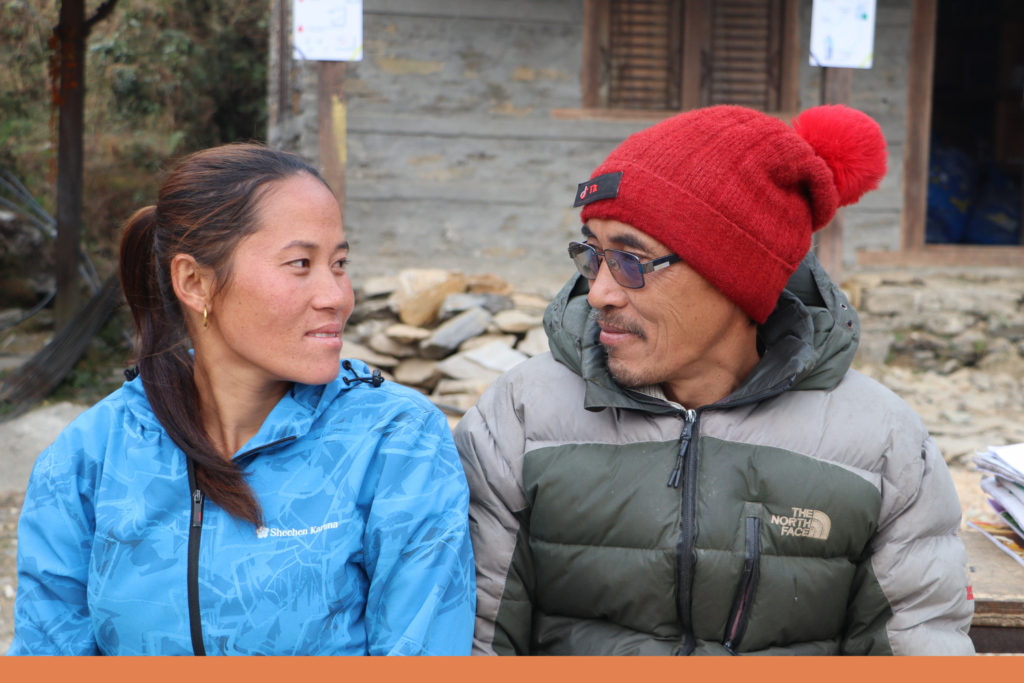 Nabina's father is not the only one who supports her work and implication: "My in-laws are also incredibly encouraging, and it is because of their steadfast support that I have gained more self-confidence. They frequently tell me that I put in just as much effort as a male does, which has inspired me to become more resilient in both my mental and physical health.".
However, more than external recognition, what she acquired along the way is self-confidence: "I envision myself in the next several years as a knowledgeable, skilled vet technician that is willing to learn new things, give back to her community, and excel at what she does. When I compare the old me to the new me, I can clearly perceive many differences. I used to be a really shy, underconfident person. While operating on or treating animals in the past, I was likewise really frightened, but nowadays I feel more secure in myself and my abilities. I used to be merely someone's daughter-in-law, but now everyone knows me as a veterinary technician and social worker, and I have my own identity."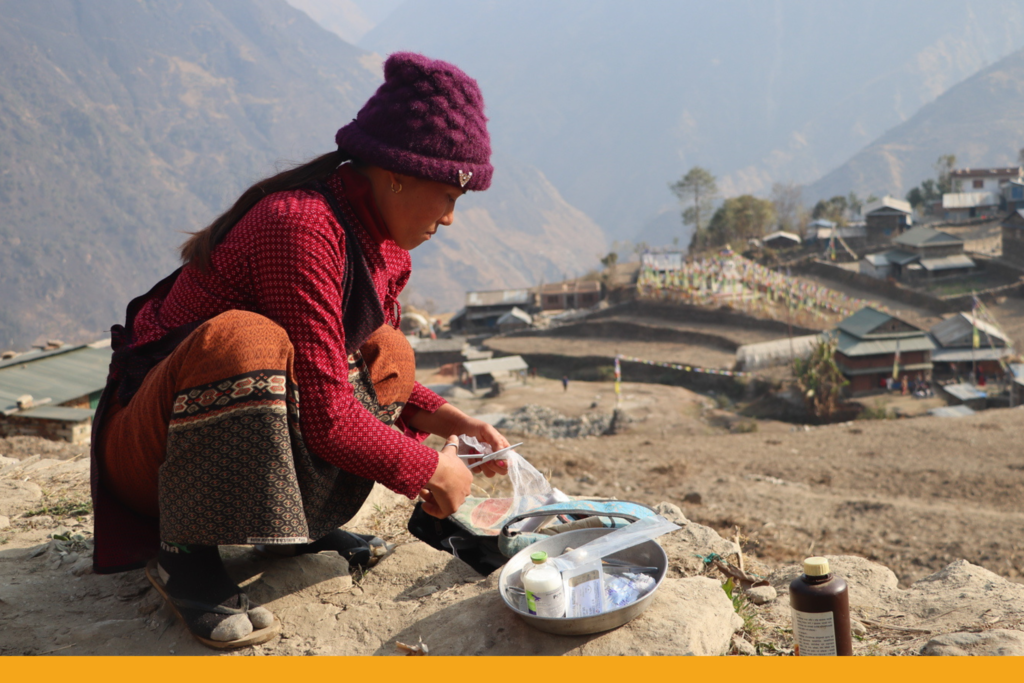 "I have dreams of being someone in my own country, becoming the best at whatever I do, and demonstrating to myself that we are capable of bringing about social change. Due to the extensive travel necessary by my job as a vet technician, I am the only female in my village. In the past, I had doubts about my ability, but now I understand that no woman is less qualified than a man in any field. One of my aspirations is to care for and serve the local animals, who are an essential component of the ecology".
She knows there are opportunities for change, and that her path is not an exception, but that being a woman means having to face more setbacks: "I want to exhort all women never to question their skills or think less of themselves and to work to end prejudice. We need platforms and possibilities that are supplied or facilitated by organizations like Karuna-Shechen since it functions as an agent to empower women via various initiatives, in addition to the encouragement that we women receive."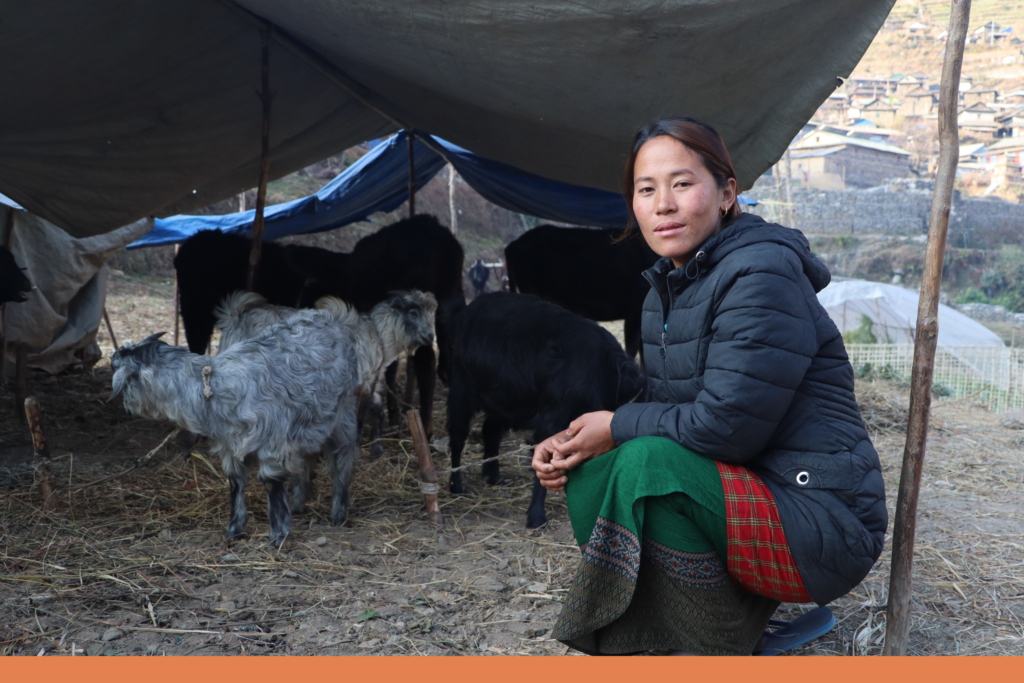 Through the path she created for herself, and the efforts she puts in every day, she becomes an inspiration, not only to other women who could decide to act upon their own desire, but also to the community as a whole, as Maanman, her father, explains: "She inspires me in many ways, but one of the most notable is her unwavering commitment to becoming better every day and doing her best work. Not only myself, but everyone in my neighborhood praises, respects, and has faith in her work. She is in high demand in my community as a vet technician. Her effort and commitment to continually learning and serving the community inspires me to be like her."
Support Nabina's work