The Karuna-Shechen endeavor is possible because of the interdependence that unites beneficiaries, donors, patrons, volunteers, friends, and teams. By working together we can accomplish more and move towards a more altruistic world. In this article, we would like to highlight two companies, among the 233 organizations that were committed to helping us in 2021.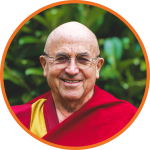 We live in a fundamentally interdependent world. Our well-being, as well as our unhappiness, are built with others, through others.

Matthieu Ricard
---
At Karuna-Shechen we are convinced that the mission of a company can move beyond its lucrative and commercial considerations and can expand towards building a more just and altruistic world through partnerships with individuals and NGOs. Palais des Thés and Planet'Fun – CUBE Bikes France are among the many company brands that have chosen to join forces with our association through sponsorship and partnerships that are meaningful and create solidarity.
Because altruism can be found in seemingly insignificant and subtle gestures, such as enjoying a cup of tea or riding a bike, these companies are committed to combining product consumption with generosity.
A look at these operations with François-Xavier Delmas, founder and president of Palais des Thés, and Olivier Miclo, communications manager at Cube Bikes France.
---
Palais des Thés "The Human at The Heart"
François-Xavier Delmas founded Palais des Thés in 1987 with the ambition of introducing tea to people who were not familiar with it. Thirty years and dozens of stores later, this tea explorer spends half the year traveling in search of rare and tasty leaves, but he also collects memories of the smiles and faces that these encounters leave him with. At Palais des Thés, as at Karuna-Shechen, "the human being is at the heart" of the project.
In 2015, after the terrible earthquakes devastated parts of Nepal, François-Xavier Delmas contacted Karuna-Shechen with the intention of making himself useful. Our knowledge of the country and our experience over the past twenty years working directly with villagers in Nepal and India, as well as our proximity to and involvement with several communities, and our focus on environmental preservation made this sponsorship-partnership an obvious choice. François-Xavier immediately recognized that the values of altruism and benevolence inherent in his company are at the heart of Karuna Shechen's mission and projects. This passionate tea expert often says: "the only difference between Karuna-Shechen and Palais des Thés is that you don't make tea."
The first product-sharing operation was then launched in 2015 and a portion of the revenue from all teas from Nepal was donated to support Karuna's emergency projects.
This relationship has continued and expanded. A few years ago, Palais des Thés transformed the concept of Black Friday from a consumerist commercial campaign into "Black Friday For Good", in order to take advantage of it for altruistic purposes. In 2020, the proceeds of the operation financed the electrification of 600 homes in Nepal using solar panels. This campaign was repeated in 2021 with the support of more than 4,000 customers, this time to benefit our food security and environmental awareness programs in the Ruby Valley.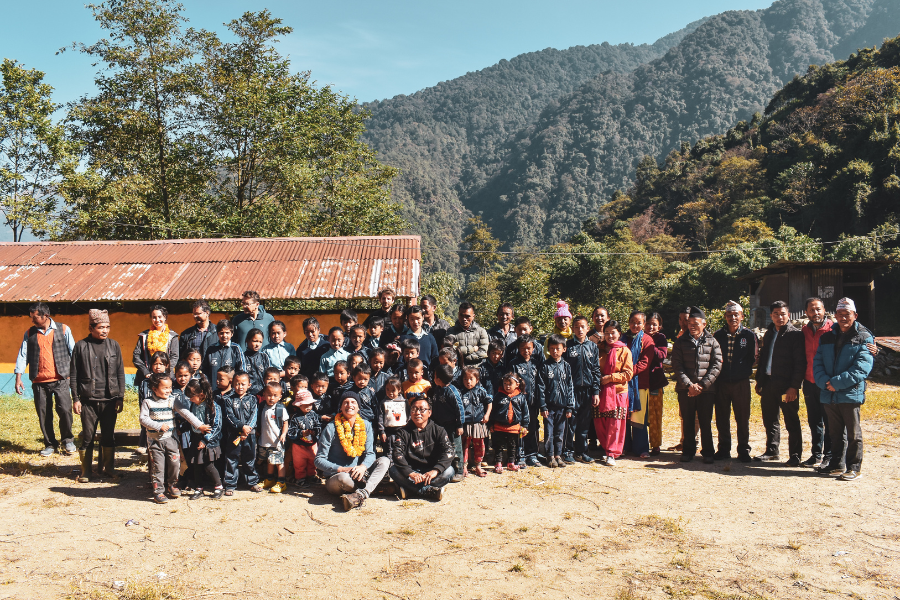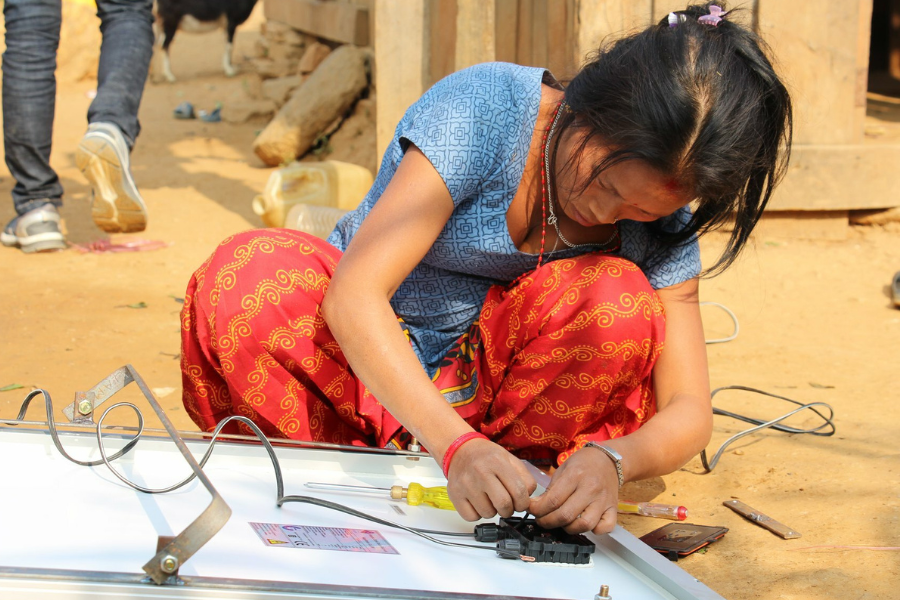 With Karuna-Shechen, what's great is that our relationship goes beyond the amount of a check because of the genuine connection we cultivate.

François-Xavier Delmas
Our collaboration, which has already lasted for seven years, has been strengthened by on-site visits to our offices and teams in France and in the field. Beyond the commercial aspect, it is this genuine trust that has allowed the relationship between Palais des Thés and Karuna-Shechen to last and to "go beyond the simple amount of a check".
---
CUBE Bikes "Promoting a Whole Set of Values"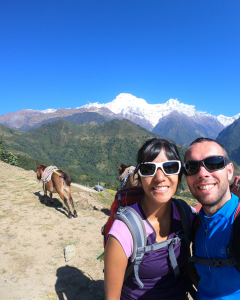 Olivier Miclo is in charge of communications at Planet'Fun – CUBE Bikes France, the distributor of CUBE's high-end bicycles in France. He first heard about Karuna-Shechen in 2016, during the Dalai Lama's visit to Strasbourg, during which Matthieu Ricard provided the translation.
Through his marriage to his Nepali wife Olivier is connected with Nepal, which explains why he was particularly affected by the earthquakes in Nepal in 2015.
In 2021, with the support of his management, Olivier Miclo contacted Karuna to consider operations to raise funds for the benefit of the most destitute Nepalese populations. This was a decision that aligned with the philanthropic commitments of the company's CEO, Marcel Lammers, and his affection for the Asian continent.
This partnership allowed us to offer more than just a bike. It's also a committed purchase and the sharing of a common set of values.

Olivier Miclo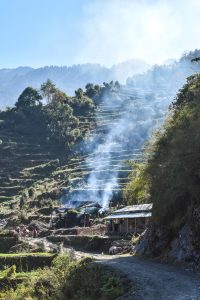 A raffle first saw the light of day in the summer of 2021: the purchase of a ticket, with the possibility of making a free donation, provided a chance to win one of two electric-assist mountain bikes offered by the brand. More than 800 people tried their luck and supported Karuna.
The same year, the cooperation continued with the introduction of a product-sharing operation: for each copy of the Kathmandu and Kathmandu Hybrid models, named after the Nepalese capital, a fixed sum was donated to Karuna-Shechen. There are currently 4,200 "solidarity" cyclists in France who support us through their passion.
For Planet'Fun – CUBE Bikes France, this alliance was an opportunity for employees to create a new connection with customers, focused on sharing and generosity. This operation offered customers the opportunity to contribute to a project whose values they share.
---

Nurturing Lasting Relationships of Trust
Initiatives such as those carried out by Palais des Thés and CUBE Bikes France alongside Karuna-Shechen are proof that it is possible, through simple commercial gestures, to support the most disadvantaged populations. These collaborations benefit not only the communities in India and Nepal; they provide an opportunity for customers to positively impact the daily lives of the beneficiary populations while alleviating their own needs and sustaining their own passion for tea and cycling. They are also a source of pride and joy for the company's employees who are taking part in a meaningful collective action.
The economy involves human activity whose essential purpose is to promote a higher level of happiness and relieve suffering.

His Holiness the Dalai-Lama
At Karuna-Shechen, we maintain trusting and lasting relationships with our partners and patrons, which are based on shared values, mutual respect, and a desire to work towards a more altruistic world. By offering the opportunity to be selfless, you create a loop of generosity and kindness that connects customers, employees, and beneficiary populations.

To set up a sponsorship partnership agreement between your company and Karuna-Shechen and join in this chain of solidarity, you can contact Catherine Lalive at the following email address: catherine.lalive@karuna-shechen.org You can also contribute to our programs by making an individual donation.